Tag Archives:
Joe & Seph's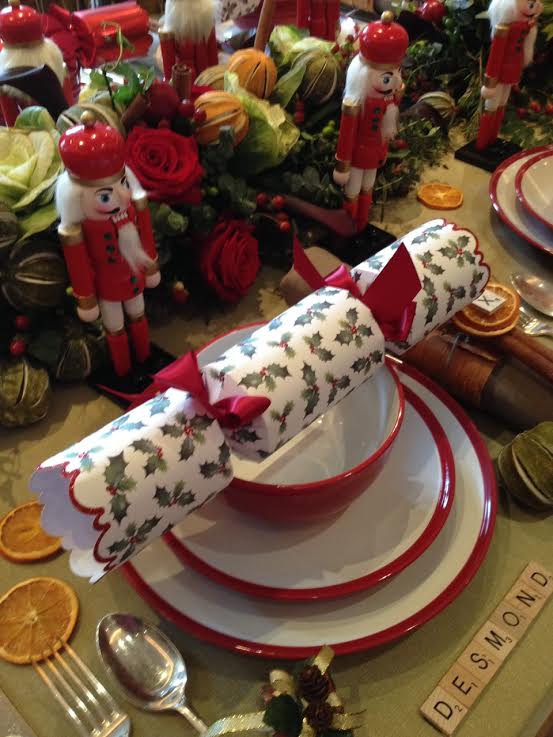 I love Christmas but every year I seem to get work piled on me in December which means I struggle to blog. Add to that the fact the backend of the blog has been massively flaky and I don't know ...
I do love popcorn. The light, crunchy, fluffy nature of it having come from something so small and hard is brilliant. I often wonder how long it took people to figure out that it popped from dried and how exactly ...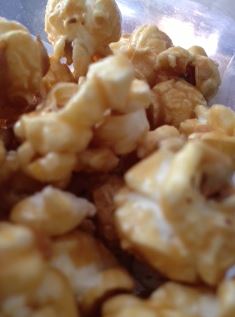 I love popcorn. It is kind of my savoury alternative to chocolate. I know all sorts about growing conditions, different varieties and how Black Jewell pops and tastes different to Crimson. I just love popcorn and could eat buckets of ...
Comments Off

on Joe & Seph's Double Salted Smooth Caramel Popcorn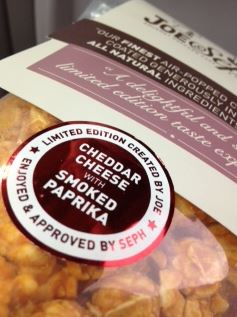 The lovely subdued colour of the popcorn is probably what struck me first. This is no garish fluorescent orange of the popcorn of my youth in Canada where orange was a food colour you could see in the dark. This ...
Comments Off

on Joe & Seph's Cheddar and Smoked Paprika Popcorn Reviewed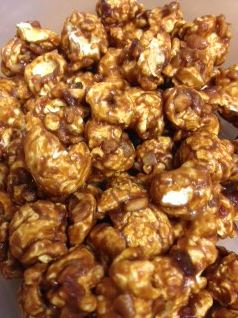 How do Joe & Seph's make peanut satay? I mean, peanut sauce is a delicious addition to chicken satay but how do you capture that combination of herbs and spices to recreate that flavour in a popcorn coating? Well, masters ...
Comments Off

on Joe & Seph's Thai Style Peanut Satay Popcorn Reviewed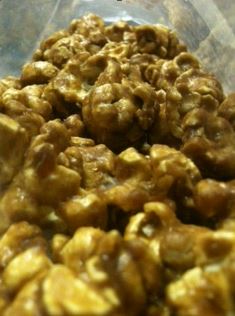 It may seem odd but the lovely folk at Joe & Seph's have created a pair of flavours for the Easter season. They also had a lovely popcorn flavour out for Valentine's Day so don't be surprised. I've finished mine ...
Comments Off

on Easter Popcorn From Joe Sephs Reviewed
I love popcorn – especially caramel popcorn. One of the nicest caramel popcorns I have ever had is Joe & Seph's. Not only have they done amazing things with their mince pie popcorn tasting exactly like mince pies, but the ...
Comments Off

on Joe & Seph's Caramel Belgian Chocolate Popcorn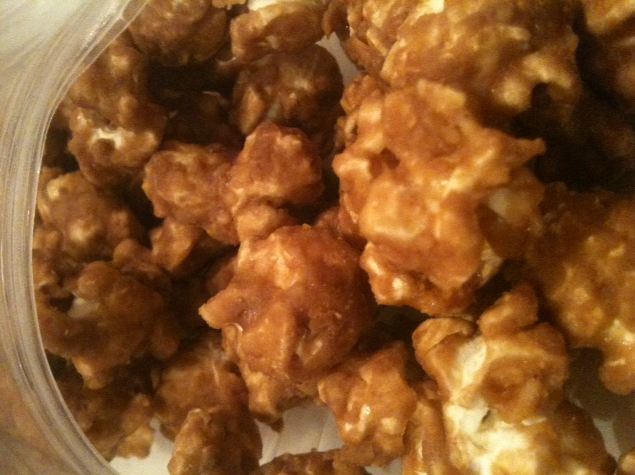 Now this is some amazing popcorn. It arrived during chocolate week and what a perfect time for it to arrive for! The popcorn is the usual large kernel size – absolutely huge! I love this in the popcorn from Joe & ...
I'm a fan of popcorn.  As some of you may have witnessed by my trial to get someone to be my Black Jewell popcorn mule from the US to Canada for the TorCon III WorldCon, I'm a big fan of ...