December 3, 2015
Christmas Is for Enjoying and Here are My Picks
I love Christmas but every year I seem to get work piled on me in December which means I struggle to blog. Add to that the fact the backend of the blog has been massively flaky and I don't know when this will make it on to the blog :-/ However I saw a lot in July which impressed me and I want the chance to talk about it here.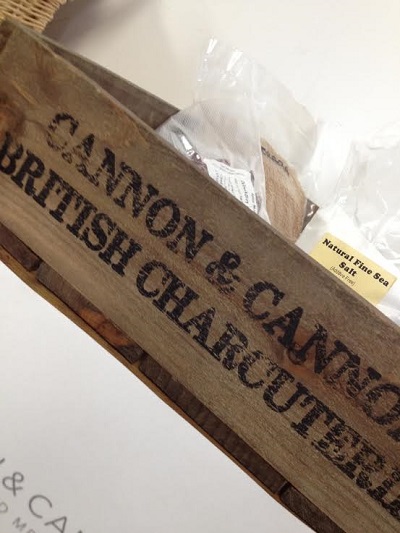 First and foremost the newest food trend to emerge this year has been making your own bacon. I first encountered it at the Cannon & Cannon Christmas preview and then saw it again and again at Lakeland, Cotswold Fayre and elsewhere. It's amazing but if I'm going to be making my own bacon I think I want to stick with Cannon and Cannon rather than something I make for myself. They are, after all, the experts and their course means you'll be safe 😉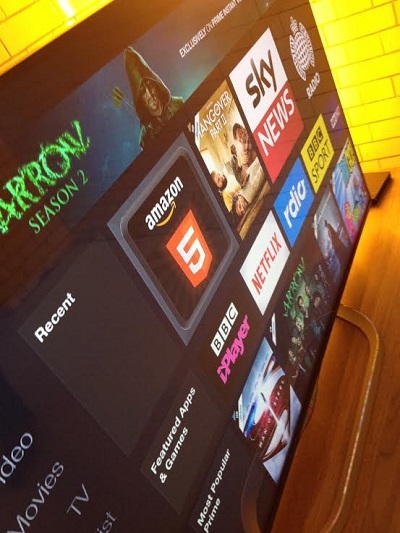 The Amazon Christmas preview was stunning. The Amazon Fire stick is heavily used by us and we would never have tried it without the preview. It is absolutely worth it and we've subscribed to Prime as well. The show was fascinating and I have to admit with everything from jewellery to food Amazon opened my eyes to the breadth and depth of their offering and we use them a lot more now. Amazon is really an amazing marketplace for Christmas or anytime.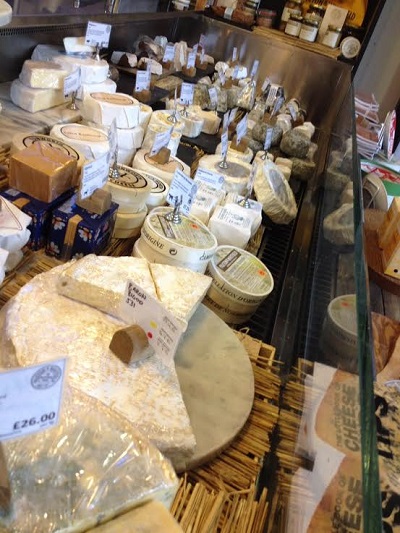 Cheese is a huge part of Christmas and there are some amazing cheeses at Paxton and Whitfield. They are beyond words and as a foodie they bring joy to my mouth. Even better, they have developed a line of crackers that absolutely MAKE the cheese sing. It is a cathedral to cheese and I'd worship there more often if I could. For those who can't make it to Paxton & Whitfield I saw a glorious selection of cheeses at Aldi, Morrison's and Sainsbury's so never fear – Christmas will be cheesy with or without those jumpers 😉
Christmas is also ambiance and I think Tesco really won the affordable Christmas home decorating with Wilko threatening from second place. Both Wilko and Tesco has some amazingly beautiful red and white and green Christmas themed pieces for the home but Tesco I felt got the design spot on and had a wider range. But Wilko has value gifts, great Secret Santa options and some amazing New Years Eve items including an amazing set of glasses.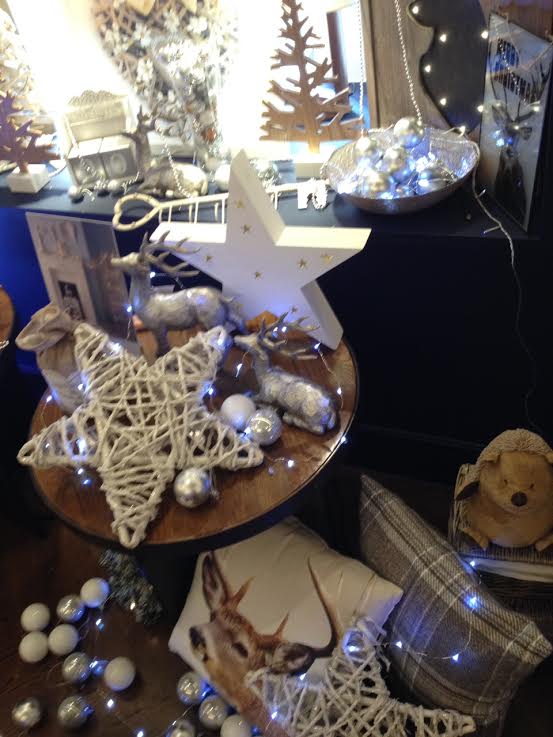 Wilko were the only people I thought who got that New Year's Eve stuff spot on.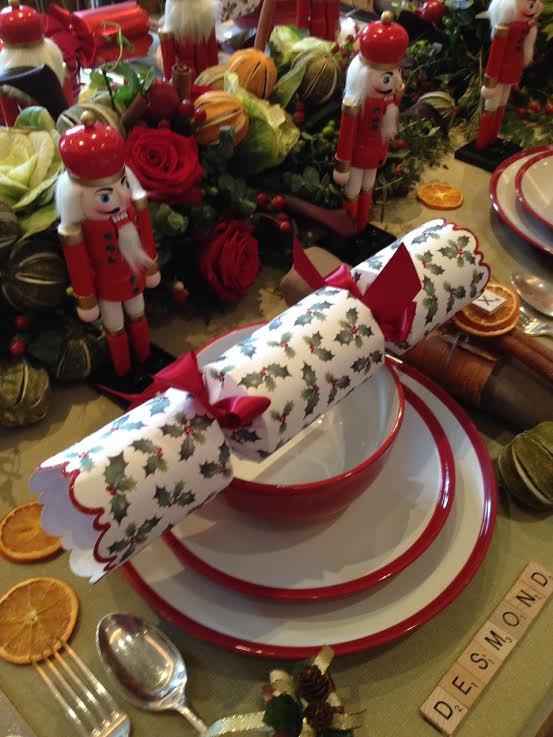 Tesco made a gorgeous table as well. It was so sumptuous it reminded me of the absolutely gorgeous Harrods Christmas show. They had several different stories including a masquerade, blue and white and the cosy country lodge theme but really the thing I like most about Harrods is the food. It's a competition between Fortnums and Harrods for me but this year Harrods has some absolutely amazingly gorgeous items for a foodie Christmas like the above cupcakes and chocolate.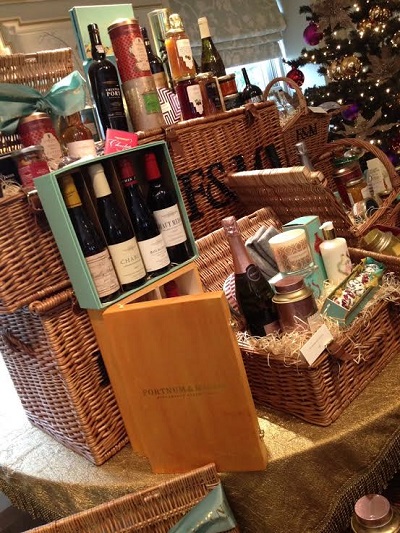 Fortnums of course had a gorgeous fantast table at their Christmas show which was filled with absolutely gorgeous looking food. It might not be possible for me to shop at Fortnums all the time but I wish I could because wow. Just wow.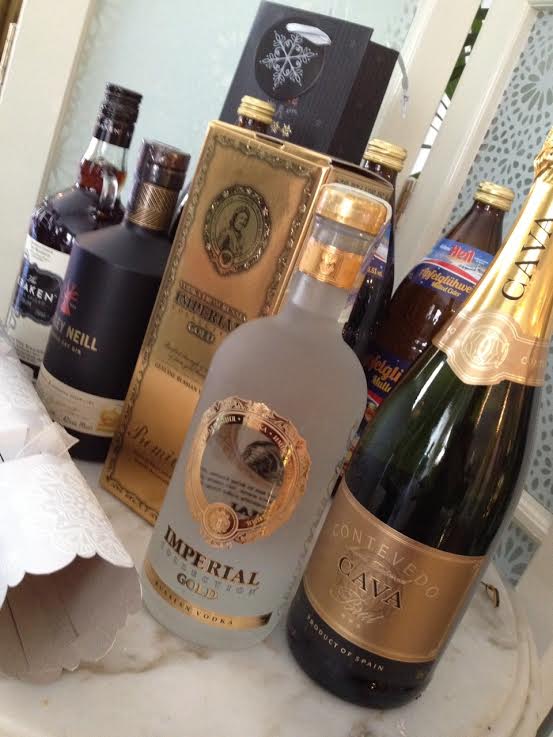 Generally we buy our food at Aldi because for a few years now I've been wow'd by their Christmas food range. Not only do they have a decent port, good champagne or cremant de jura, they also have a decent brandy and a heck of a lot of wine. We do also buy Christmas dinner fixings from Aldi with their bacon wrapped sausages a firm favourite of mine.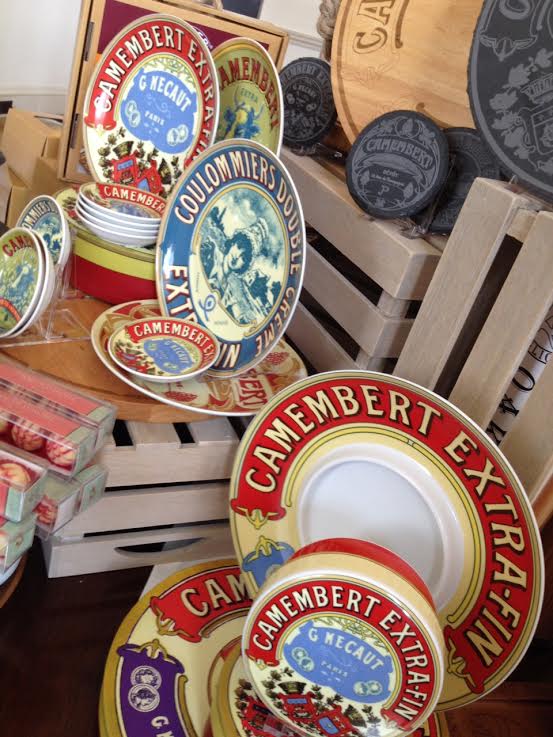 Lakeland though… Lakeland is where I go to lose myself in fantasy. From paper straws to moulds to make the perfect fondants, from Joe & Seph's salted caramel sauce to cheese dishes, I absolutely love Lakeland. You can absolutely lose yourself within the pages of the catalogue, their online shop or as I did, at their Christmas show. Lakeland isn't just for Christmas…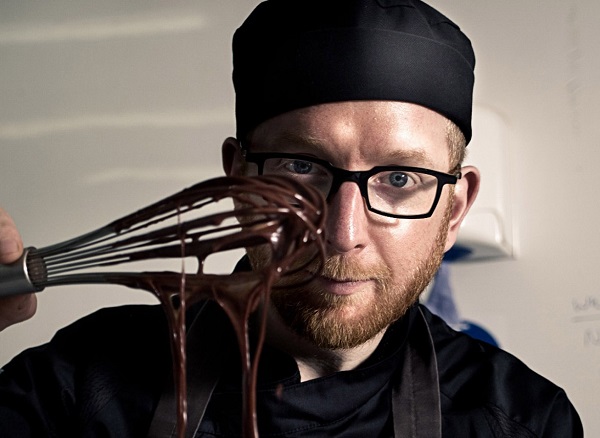 Chocolate is my life's obsession and so I know that Paul A Young has the most amazing chocolates of the season, and always. Whether it is a chocolate brownie or a box of chocolates or his seasonal collection, you know you're always going to get absolute perfection from Paul A Young. Visit any of his three shops for joyful delights. You can also get seasonal delights of a different sort from Rococo whose chocolate Christmas tree you see here.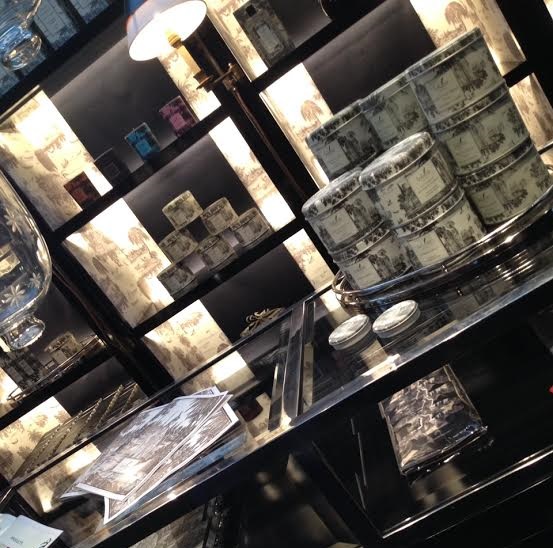 Lokum Istanbul had a Christmas show with scented delights from their collection on display. They had the most gorgeous scented items which my sensitive nose told me were of the highest quality. I smelt essential oils without the synthetic cheap scent you get sometimes.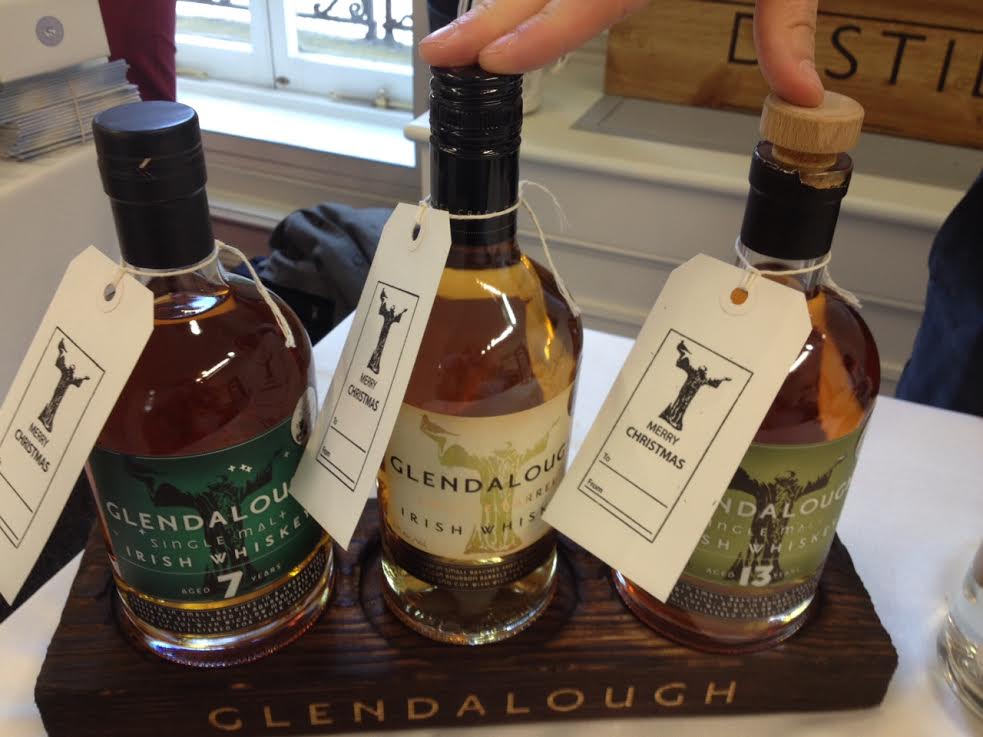 At Bord Bia there were so many amazing Irish manufacturers on show it is impossible to name them all but things that stood out for me was, of course, the chocolate. I saw Lily O'Briens as well as Hadji Bey the Turkish Delight makers. Cool Swan was there as well as Keogh's, Butlers, McGargle's beer, The Be Sweet Company, so many others. I especially liked the new Glendalough whisky.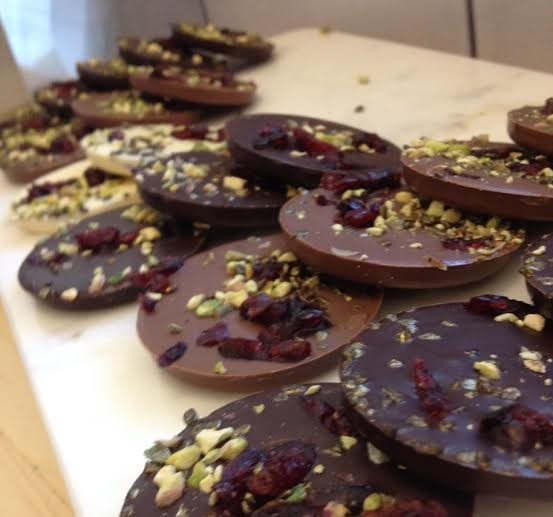 Sainsbury's is one of our local supermarkets and I do shop there an awful lot. One of the things that I love about Sainsbury's is that they are moving towards palm oil free chocolate in the next few years. That is an absolutely fantastic idea as it means a better quality chocolate. I love their scottie dog cookies and so many of their desserts. There are where we go for our sweets for Christmas.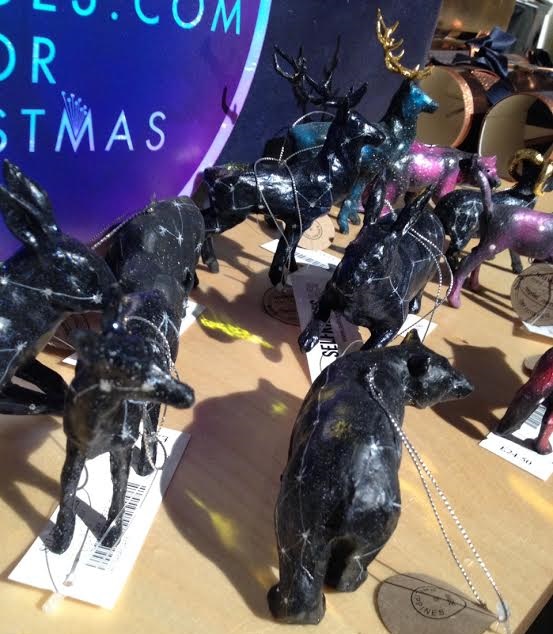 Selfridges had designed their theme with a celestial angle and I found so many gorgeous things there that I wanted to buy but especially cute were the zodiac ornaments. Absolutely too much fun but you'll all probably shop at Selfridges anyway. Epic Christmas from the masters of retail – Selfridges.
Cadbury's was, as always magical and marvellous. I so enjoyed their Christmas show and their chocolate. I was sad to see Toblerone was removed from the Heroes tub but do love a Wispa 😉
Carluccious would get my business no matter what but seeing and getting excited about their Christmas every year is absolutely fantastic. I love their chocolate chip pannetone.
Finally I have a request – as the year changes please also consider changing supermarkets once a month to the Co-Op. With their range of Fairtrade food, ethical choices they make and gorgeous foods, you'll be making a difference in Farmer's lives without needing to do anything different than shop. There are many Fairtrade products such as Fish Hoek, CruCafe for your Nespresso machine, Fairtrade fudge from Cotswolds Fudge Co, Green & Blacks, Percol filter coffee, and of course Steenbergs who have the most delightful range of scented and lightly flavoured (naturally) sugars around. It is easy to make Fairtrade choices in 2016.