December 23, 2011
My Aldi Christmas Dinner – SRSLY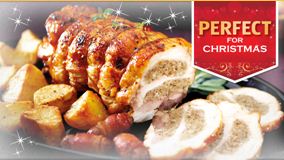 I know I know… You're wondering what insanity would lead me to have an all Aldi Christmas dinner.  Well, I think you need to both be careful about what you buy and also take advice from me on what actually tastes nice.

Now, I think my first priority is bubbly. While I absolutely love champagne and have some Pol Roger to drink this holiday I also like a nice smooth and unsophisticated sparking wine I can add something to and which is drinkable like the Cremant du Jura I tried from Aldi. I love to add crème de casis to this particular sparkling wine to make kir royal champagne cocktails.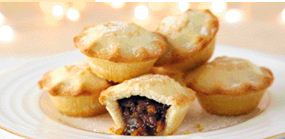 Now, with your cocktail you'll want a nibble. Husband swears by Aldi's mince pies and now will eat no others and given they won the top award I think you'll like them too. Husband swears the pastry is perfect, the filling is flavourful and the combination is perfect. I don't like Mince Pies so I chose Moser Roth truffles.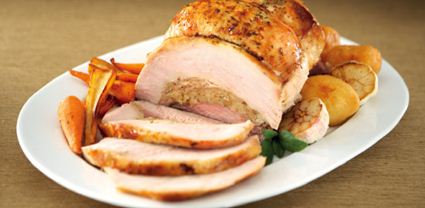 So we've had a pre-dinner treat and now to dinner.  At their Christmas in July event, I had a lot of little nibbles and frankly I was shocked. I had the stuffed fresh turkey which was awesome. I had bacon wrapped sausages which were my favourite and this year I have refused to eat any other ones. I also had amazing roast parsnips from Aldi and frankly I think you really can't go wrong with these.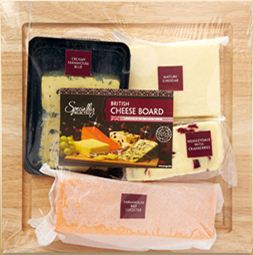 To finish off I had their cheeses. Now they had a selection out and I tried a small amount of each and even though they were slightly warm by this point, they were delicious. I think it was the cheddar or red Leicester from the cheese board pack that I loved best.
Now, I was shocked by Aldi – pleasantly shocked. Not only are they reasonably priced but they are delicious but you really need to be careful. I was sent a selection of wines and they weren't all as brilliant as the Cremant du Jura so stick to the list above for perfection. If you stray I can't guarantee taste but at the Christmas in July event and what I've had since, everything was perfection.
Go out and get your holiday shopping at Aldi. Whether Christmas or New Year's, you will be assured brilliant quality and taste if you choose wisely.