Tag Archives:
popcorn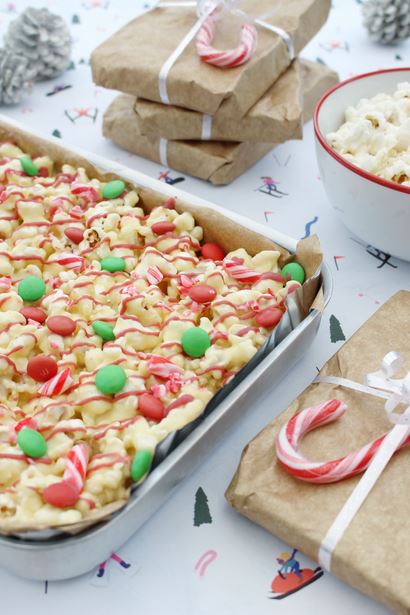 This just makes an amazing gift for Christmas or why not make it with the younger members of the household so to add to the sweets table? These are sweet and easy to make so get melting and get creative! Ingredients: 100g ...
Comments Off

on Metcalfe's Popcorn Candy Cane Bars Recipe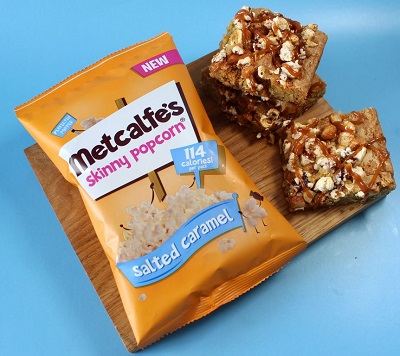 There's nothing quite like a brownie - unless it's a blondie ;-) A blondie is a rich, sweet, kind of brownie but it's missing the chocolate bit. It mostly resembles a chocolate brownie, but substitutes vanilla for the cocoa used in ...
Comments Off

on Metcalfes Salted Caramel Popcorn Blondies Recipe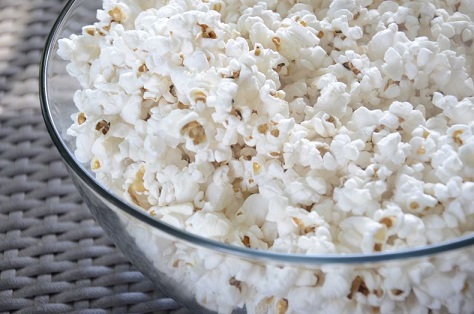 If Gwyneth Paltrow can do it, so can I. I had my mom over to visit and I did what I always do - prepared popcorn to settle down and watch Great British Bake-off with. I pretty much never use microwave ...
Comments Off

on Ultimate Perfect Popcorn Recipe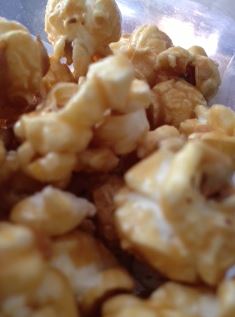 I love popcorn. It is kind of my savoury alternative to chocolate. I know all sorts about growing conditions, different varieties and how Black Jewell pops and tastes different to Crimson. I just love popcorn and could eat buckets of ...
Comments Off

on Joe & Seph's Double Salted Smooth Caramel Popcorn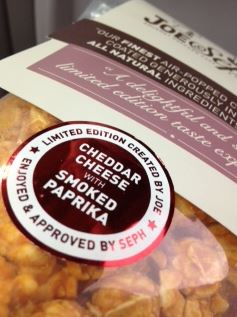 The lovely subdued colour of the popcorn is probably what struck me first. This is no garish fluorescent orange of the popcorn of my youth in Canada where orange was a food colour you could see in the dark. This ...
Comments Off

on Joe & Seph's Cheddar and Smoked Paprika Popcorn Reviewed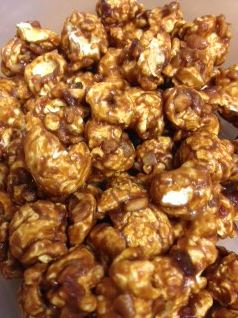 How do Joe & Seph's make peanut satay? I mean, peanut sauce is a delicious addition to chicken satay but how do you capture that combination of herbs and spices to recreate that flavour in a popcorn coating? Well, masters ...
Comments Off

on Joe & Seph's Thai Style Peanut Satay Popcorn Reviewed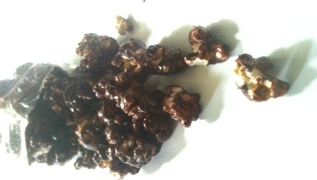 I am rather skeptical about chocolate covered popcorn. I just think of a Cadbury bar and popcorn coming together and I have to admit I'm not keen so when I saw the Melt chocolate covered popcorn which was all shiny ...
Comments Off

on Melt Chocolate-Coated Popcorn Review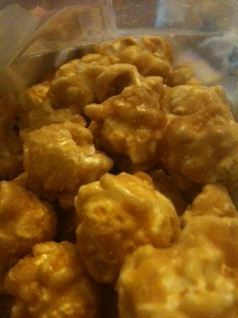 It's been awhile since I reviewed any of the wonderful Joe & Seph's popcorn. As you may remember from my previous review of their popcorn, their flavours are perfectly explosive and quite true to life. Their mince pie flavour was ...
Comments Off

on Joe & Seph's Salty Caramel Popcorn
With my love of popcorn and relentless pursuit of Black Jewell Popcorn, how could I not try two interesting and intriguing new cereal bars. I love popcorn but for breakfast? In a cereal bar? With yogurt? Where was the chocolate?!? ...
I'm a fan of popcorn.  As some of you may have witnessed by my trial to get someone to be my Black Jewell popcorn mule from the US to Canada for the TorCon III WorldCon, I'm a big fan of ...