Category:
Great Meals Out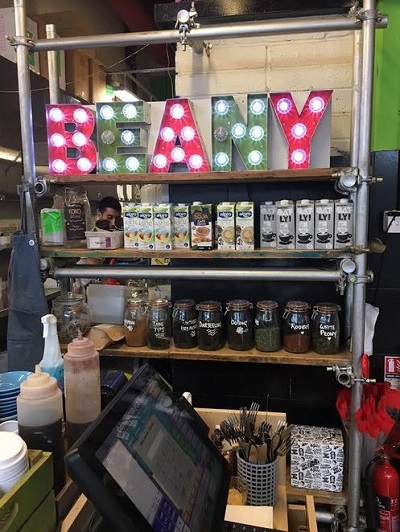 When I have a rare day off, and it is a day off with sunshine, it is invariably in the middle of the week and I always wonder where I can go for a late breakfast and give up and ...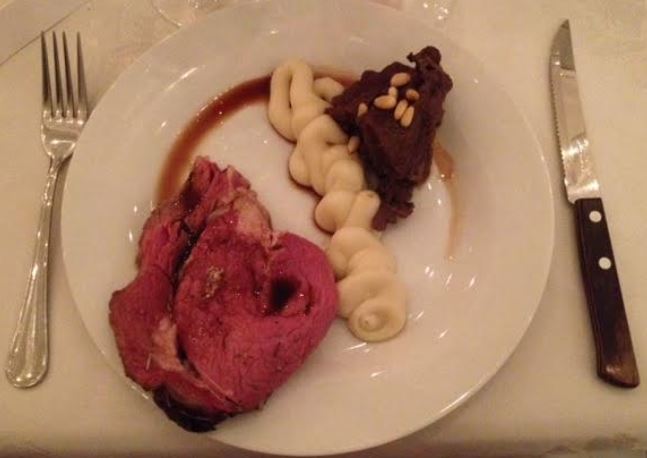 It was raining cats and dogs and salamanders. The rain was relentless. From a bright and sunny morning, they day had turned increasingly cold and cloudy with the rain moving in to blanket all of Toronto in a cold, wet ...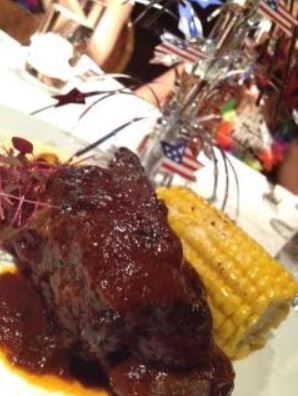 It was perhaps a little different for me as a Canadian to go to a Polynesian-themed restaurant in the United Kingdom to have a dinner celebrating the US Independence Day. The dinner itself was absolutely gorgeous with deep flavours and ...
Comments Off

on TODAY ONLY! Trader Vic's 4th of July Menu Reviewed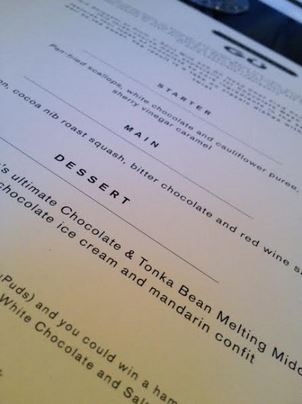 I am a bit of a picky eater. I think that with all my allergies it is probably understandable and as such I often don't eat out. That and the fact I commute 3.5h a day which kinds of makes ...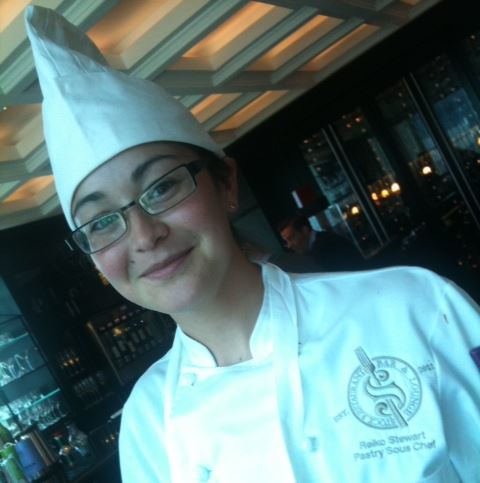 There are few words in the English language which, when placed in consecutive order can elicit as strong a response in me as "chocolate" and "lab". The others are "free" and "champagne" and "lottery" and "winner" but you know, the ...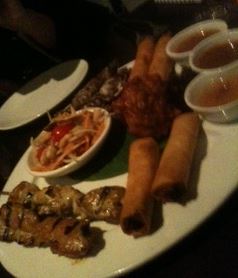 I talk a lot about chocolate but as the name of this blog implies, I am not solely interested in chocolate. I fact, I generally consider my beat to be chocolate, desserts, spirits & cocktails, wine and confectionery. I rarely ...
Comments Off

on Mango Tree Thai Restaurant Review
Chocolate Week has not yet ended with Le Balcon and La Maison du Chocolat. Their gorgeous menu of chocolate dishes is both reasonably priced and paired with some of the best wines. Depending on your tasted you can choose with ...
Comments Off

on Chocolate Week Is Not Yet over at Le Balcon – The Menu Reviewed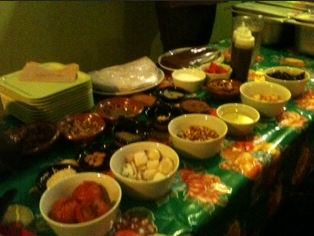 Benito's Hat has four locations around London and for the week of Chocolate Week they will be adding to their menu one of the most quintessentially Mexican of Mexican foods – mole! But this is not just any mole – ...
Comments Off

on Chocolate Week Menu at Benito's Hat
It was an amazing sight - tucked up a stairway at the corner around from Victoria mainline station was a gem. This glorious find is passed by by everyone except those initiated into it's secret & I'm here now to ...
Few things in life are as wonderful as taking tea with a friend and so it was I found myself once again waiting outside the wrong tube exit for Dom from Chocablog to go this time to a Chocolate Christmas ...
Comments Off

on A Review of Chocolate Christmas Tea at the Hilton