July 22, 2015
L is for… Supper Club – The Underground Restaurant in Toronto with a Chocolaty Edge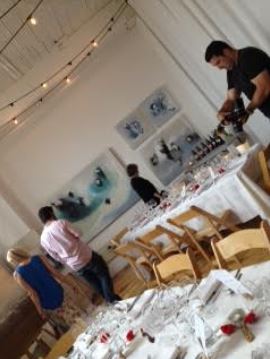 It was raining cats and dogs and salamanders. The rain was relentless. From a bright and sunny morning, they day had turned increasingly cold and cloudy with the rain moving in to blanket all of Toronto in a cold, wet dreary blanket of blah. I couldn't have cared less though as I was in the artists' studio that was hosting the latest instalment of the L is for… supper club. An underground restaurant with a difference run by a chef and sommelier. A different, chocolaty edge.
Chocolate has been a savoury food stuff for longer than it has a sweet one. Despite this, few chefs take the chance to actually work with chocolate in a savoury form, preferring the safety of sweet. That is, until now.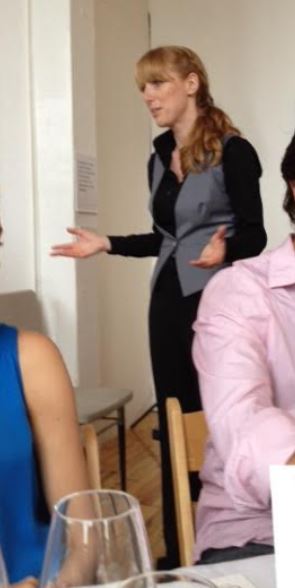 Eyal and Rebecca are the two amazing people behind the L is For… supper club. This Torontonian underground restaurant is working hard at transforming what Torontonians thing of as chocolate cuisine with everything from chocolate pizza (with chocolate in the dough as well as in the tomato sauce) as well as chocolate braised chateaubriand.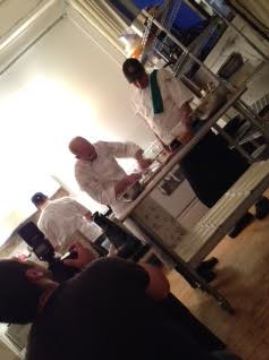 There is something fascinating about watching a master chef plate a dish, let alone watching him prepare his dishes in someone's art studio. It was fascinating to watch each dish being assembled. Layer upon layer of flavour enhancing elements were added to each plate, being built up until the final piece was added. Each dish put together to both enhance the eyes and stomach. Each disk was a delicious work of art, devoured quickly by everyone in attendance.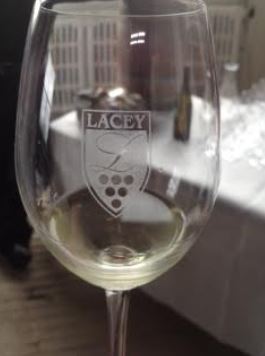 The other amazing thing about this supper club cum underground restaurant is that the chef involved partners with an Ontario winery to create a pairing based on the wines. So Rebecca the sommelier works with Eyal the chef to choose the wines and then Eyal creates the dish just based on that sampling, designing the perfect menu as only an expert can – in his head.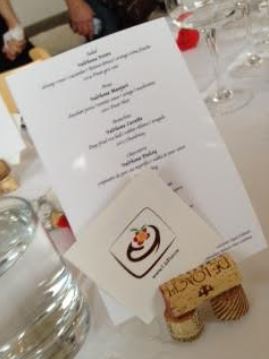 The result of this foodie genius is that expert dishes are designed and executed by an expert chef to the highest possible standard with his team of friends who are also catering professionals. Everything from the pouring of the wine to the placement of the potatoes in a sinuous line down the plate is calculated.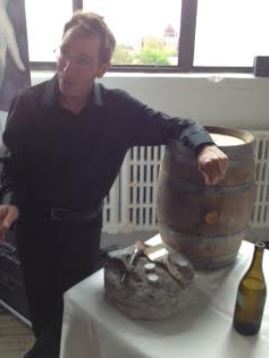 The wines were Lacey Estates – a small micro-winery in Prince Edward County which sadly is somewhat of a poor cousin of the main wine growing area of the Niagara peninsula. But the opportunity to try a chardonnay in different stages of fermentation was amazing.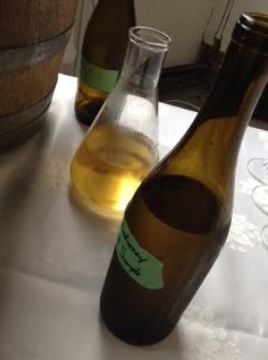 Also at different stages of aging as well as tasting a chardonnay with more green stem in than other winemakers may opt for.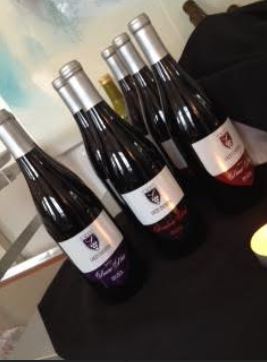 The wines were interesting running the gamut from minerality through to extreme sour fruit to sweet. It is always fascinating to try wines from an Ontario wine producer though the wines were part of the reason I have come to the understanding that Ontario may not be the absolute best place for pinot noir. A sad revelation to be sure.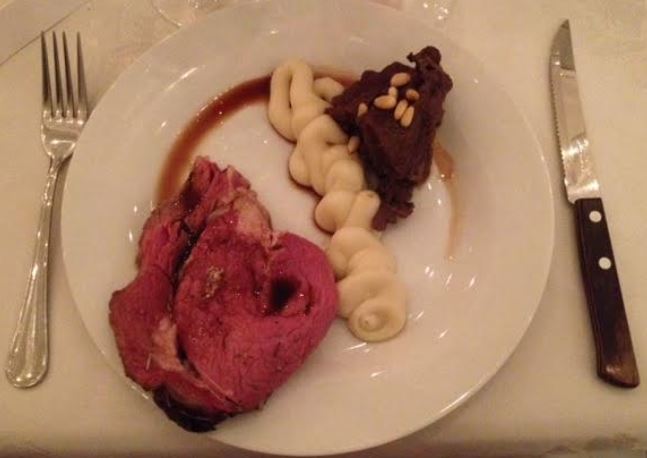 The food was so much more the focus of the evening though. While Eyal tried the wines and from there designed the dishes, the food stood on its own and was an absolutely stunning masterpiece. The fact that Valrhona was involved in each dish was simply a bonus.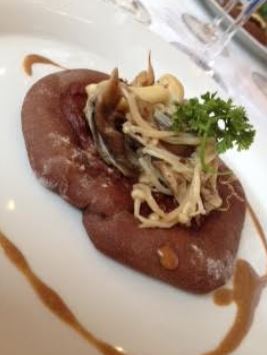 Each dish presented was a work of art which was absolutely fitting given we were in an artists studio somewhere East. I'm a Forest Hill girl – I'm not entirely sure where I was only it was so far past Yonge St that it was also ease of the DVP. I know – scary territory but I was glad to have braved it 😉
I've eaten so many dishes made by so many people but each dish created and delivered to the table was masterful. The chocolate was always perfectly integrated into the dish and you'd never know it was there – except maybe for the chocolate pizza 😉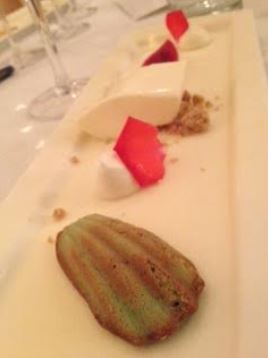 We started softly and finished strongly with an amazing dessert.
I'd go into detail about the dishes but they are different every time so I'll just say – GO AND BUY A TICKET.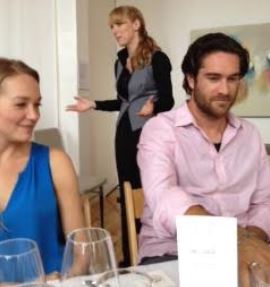 You'll make new friends, you'll learn loads, you'll get to try some amazing food masterfully paired with wines and you'll have the best evening you've had in a while – if not ever.
If you've never been to a supper club, it is better than going to a fancy restaurant, more intimate with arguably better food 😉 There's not fancy manners and forks and weird spoons – just real people, real good fun and real enjoyment.