April 26, 2018
Brunch Any Day of the Week at #BeanyGreen in Paddington Basin by @DaisyGreenFood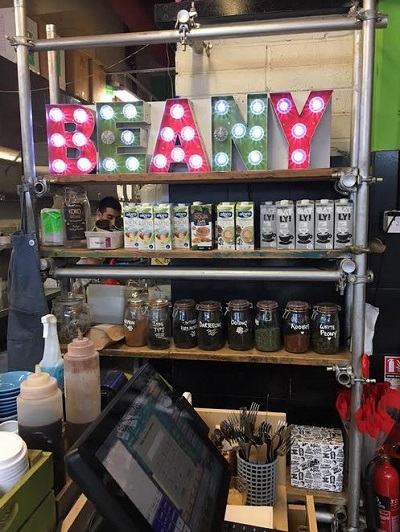 When I have a rare day off, and it is a day off with sunshine, it is invariably in the middle of the week and I always wonder where I can go for a late breakfast and give up and end up going where I always do which gets boring. So when I was invited to try out the Beany Green lunch right near Paddington Station and across from the grassy amphitheatre with canal views and deck chairs outside, I was in like a shot. Especially since they have a G&T bar Wednesday – Friday evenings, and bottomless brunch including prosecco every day until 3pm (weekends until 4pm).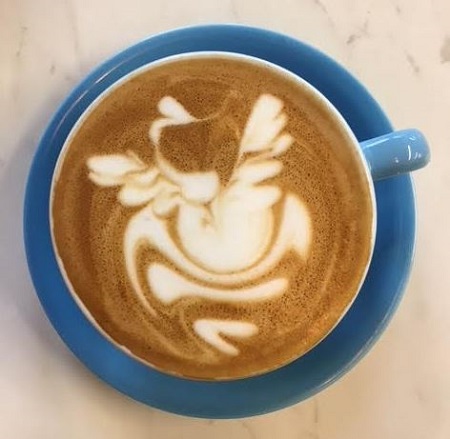 Nestled next to the canal at the end of the shops and bars is "Romance in Little Venice by Beany Green" though I suspect most will simply call it Beany Green. The "Beany" in the name comes from the coffee they used to serve from a little cart which evolved into many, many locations focused on fresh healthy food served fast and all day. The idea originated in the city where there were few options for people looking to get something healthy quickly on the go. From healthy Aussie cuisine to bottomless brunch, the brand expanded and evolved from one location to many including a site in Soho called Scarlett Green opening in May. At Scarlett Green behind the bar will sit the capital's largest Australian wine list, boasting over 24 Aussie wines by the glass.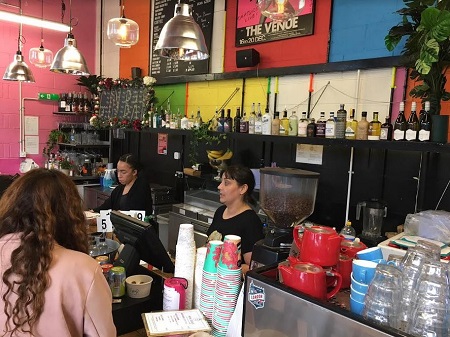 Here I was at Beany Green with a friend from Canada and we decided to try one of the brunch dishes each. I went for the fancy bacon roll and she went for shakshouka and we're both thrilled we did. Part of any meal is presentation and I have to admit that Beany Green really has the presentation right. We eat first with our eyes and so from the moment you enter Beany Green you immediately relax (unless you're outside next to the canal in which case the sound of the water relaxes you. Thoughts of work melt away and as you see the parade of food others have ordered and plan your meal. Everything is fresh and a riot of colour reflecting the interior of Beany Green and the staff are wonderful.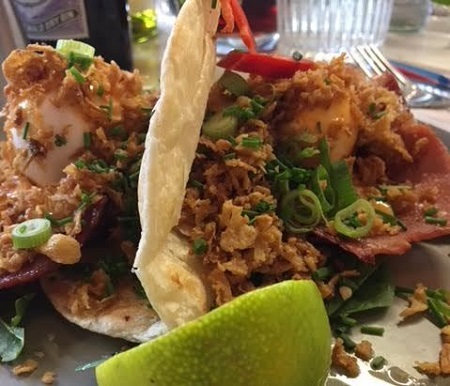 The fancy bacon roll looks like nothing you've ever seen before. It was crispy onion covered free range poached eggs which I would never usually go for but they were perfectly done for me. I'm a bit picky about eggs and so I tend to avoid poached eggs but I'm so glad a took the chance. These eggs were joined by perfectly cooked back bacon and the Ribman's holy f*ck hollandaise which was absolutely perfect. This was finished off with fresh chilli and all on a paratha roti. This gorgeous creation was absolutely delicious and filling making it hard to keep up with the drinking 😉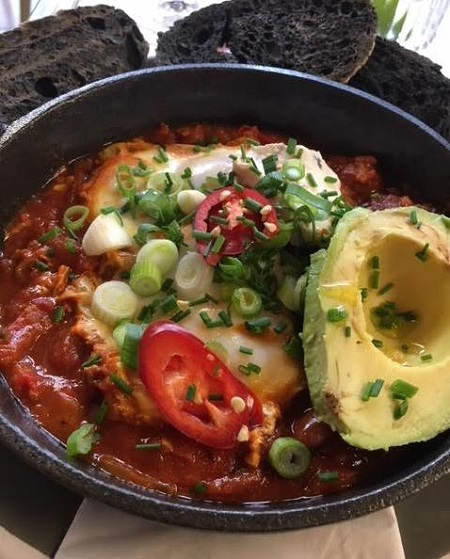 The Shakshouka was a delicious medley of spiced tomatoes, peppers, baked free range eggs which I thought was an interesting alternative to poaching or boiling, house made labne and with a side of the charcoal bread that they have which is so popular. The activated charcoal bread really reflects the dedication to health foods and superfoods that the restaurant has – but remember to eat in moderation if you take medication.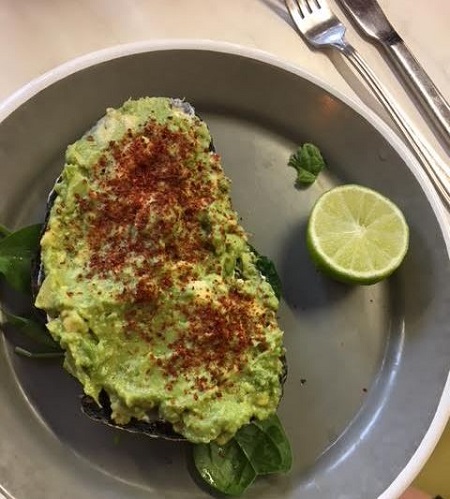 Of course no menu would be complete without a bit of avocado on toast and as you can see, Beany Green is sticking to its core ethos of fresh and healthy food served fast with this dish.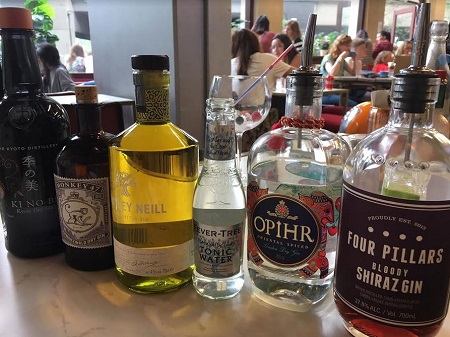 Overall this is a great brunch but it isn't just about brunch (or their bottomless brunch) – it's also about G&T at Beany Green on Wednesday – Friday evenings in Paddington Basin with some of the most creative combinations around!