Featured Article
These cupcakes have a surprise inside – a lovely melted chunk of chocolate. They are best eaten warm otherwise the middle is just a single large chocolate chip 😉 which is no bad thing 🙂 These are some of the most yummy cupcakes I've tried. This reci ...

These amazing brownies are some I freestyled one day and they came out brilliantly perfectly. Deeply fudgy and absolutely perfect when made with quality chocolate like Original Beans Wild Beni chocolate. Makes 25 brownies (ish) Ingredients: 250g uns ...

If you, like my husband and I, are a lover of Häagen-Dazs coffee ice cream and have been waiting for it to come to the UK for years, the time has finally come to rejoice! To celebrate this amazing launch there is only one way to make it even better ...
Slider by IWEBIX
Latest Post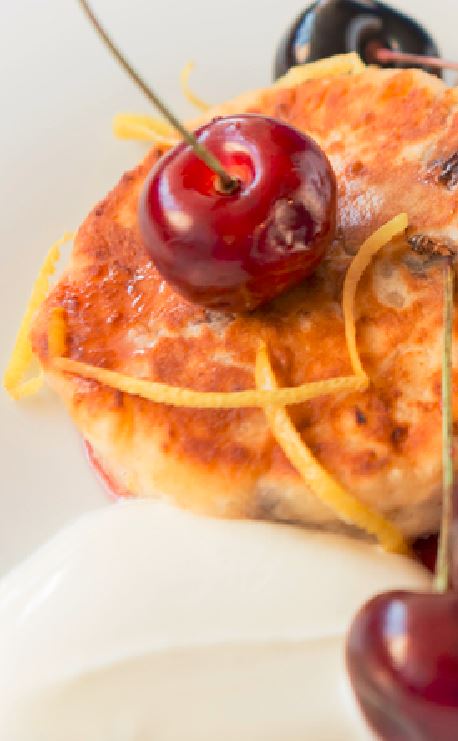 It's officially summer ­– the season to enjoy fresh summer fruit, al fresco dining and BBQs in the garden.
With English cherries at the height of their season this month, the Federation of Quebec Maple Syrup Producers created a recipe to showcase them in all their glory.
Their cream cheese fritters with English summer cherries and pure maple syrup from Quebec (or Ontario) make a lovely breakfast, brunch or dessert. The delicate creaminess of the cheese offsets the rich sweetness of the cherries and maple syrup to create a light yet indulgent summer treat.
Ingredients
For the fritters:
200g cream cheese
250g cottage cheese, well drained
2 large eggs
1 tsp natural vanilla extract
40g maple sugar
40g chopped raisins
Grated lemon zest
75g plain flour (plus extra for dusting)
4 tbsp unsalted butter
2 tbsp vegetable oil
For the cherries and maple syrup:
175ml pure maple syrup from Quebec
200g fresh cherries
1 lemon, squeezed for juice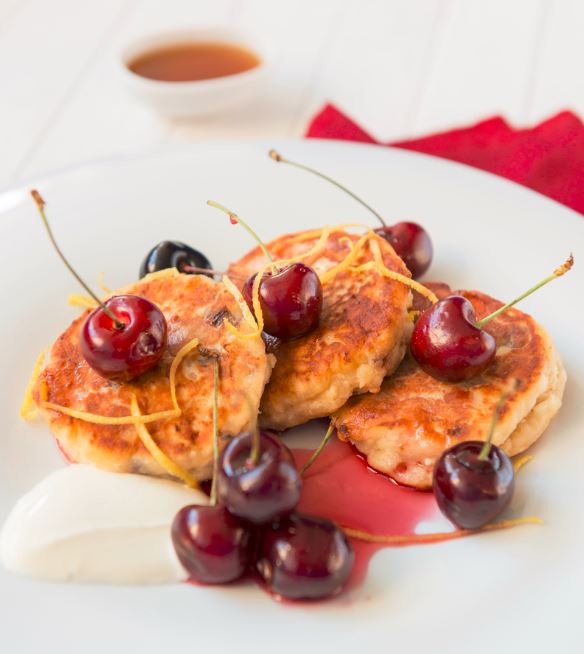 Method
Place cream cheese, cottage cheese, eggs, vanilla extract and sugar in a bowl.
Beat until smooth. Stir in raisins and lemon zest.
Sieve flour and combine.
Cover and refrigerate for four hours, or overnight.
Roll into balls with excess flour, flatten into disks.
Place on baking tray with greaseproof paper.
Melt butter and oil in frying pan and cook fritters for 2 minutes each side until golden brown.
Keep warm in low oven.
Heat maple syrup, lemon juice, cherries and 1 tbsp of water in a pan until cherries become soft.
Serve the fritters warm with cherries.
Any fresh of preserved fruit can be used. All seasonal fruits can be used e.g. poached pears and pineapple would be a good alternative.