November 13, 2021
Domaine Clarence Dillon Christmas Wines 2021
Taste the magic of Christmas with two of Domaine Clarence Dillon's most exquisite wines from infamous estate Château Quintus.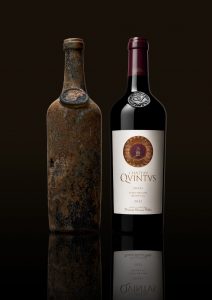 Domaine Clarence Dillon is one of the most significant and historical wine companies gaining its "Premier Grand Cru Classé" status in 1855. Owning Château Haut-Brion, as well as Château La Mission Haut-Brion, Saint- Émilion's Château Quintus and Clarendelle. Domaine Clarence Dillon is one of the oldest luxury French companies in the world, owned by HRH Prince Robert of Luxembourg.
Known for its great biodiversity, Château Quintus is the fifth estate forming part of the Domaine Clarence Dillon portfolio of wines. The close attention to nature forming part of the estate's winemaking sets Quintus wines apart from others as especially reflected in the 2016 vintage.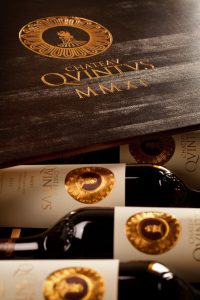 Château Quintus' 2016 rouge is a rich full-bodied wine with complex satins contributing to its full flavour and sensational nose. It perfectly accentuates the festive period through its celebratory nature and rich feel. It is flawlessly enjoyed with red meats and root vegetables. Meanwhile, the Le Dragon de Quintus 2016 formed of 86 % Merlot, and 14% Cabernet Franc is a round and gourmand wine with a decent lift and freshness. This wine would be the perfect fit for an after-dinner cheese platter, as the Christmas cracker jokes are rolled out.