September 30, 2021
AllBright – Afternoon Tea at Private Members Club @weareallbright
I was invited for afternoon tea and fell in love with the space instead. If you are a woman with a need for co-working space or a members club space, you need to join AllBright.
Co-Working spaces don't often come as woman-focused and owned and oriented as this one. In fact, it is a private members club which is for women, by women and as part of featuring themselves a bit more they have been offering an Afternoon Tea to anyone – member or not – for all of September.
I was blown away by the space – from the co-working spaces that were quiet and perfect as an office outside the home, to the hair salon and space that could be rented for a function by members, The whole of the AllBright was well thought out as both a practical co-working space and a function space. It is reasonably priced as members clubs go and really has to be seen to be fully appreciated. The buzz of women working by the main reception in the restaurant area was not too loud but still added life to the area, contrasted by the more subdued formal co-working desks and areas.
I was here for the afternoon tea but had already recommended the space as the perfect private members club or co-working space to a number of professional women I know before even finishing the afternoon tea. Words do not do justice to the space because it is difficult to share without pictures and it was a private members club. Check out their website here https://www.allbrightcollective.com/ and you'll see they have an amazing network, they are professional connectors (like if you need an accountant for example) and they are a fantastic place to meet other women, network, and just generally open and grow your professional wings!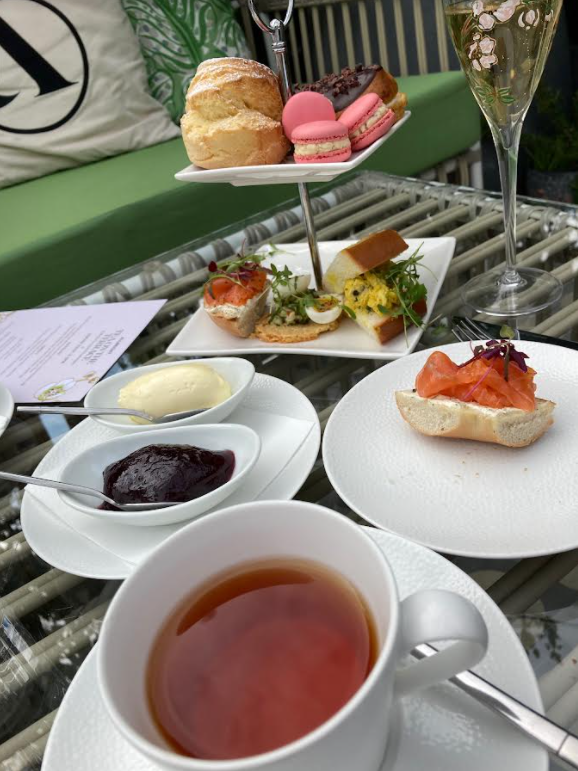 The afternoon tea itself was delightful and not at all what I was expecting. We were lucky enough to have a space outside on the terrace but they also have an indoors dining space which is well appointed.
The outside space was beautiful – artificial flowers were carefully placed around for long-lasting colour that will be reused and maintained to keep the space bright without being wasteful. The seating was varied – offering a relaxed couch or a more formal table outside and of course the tables indoors.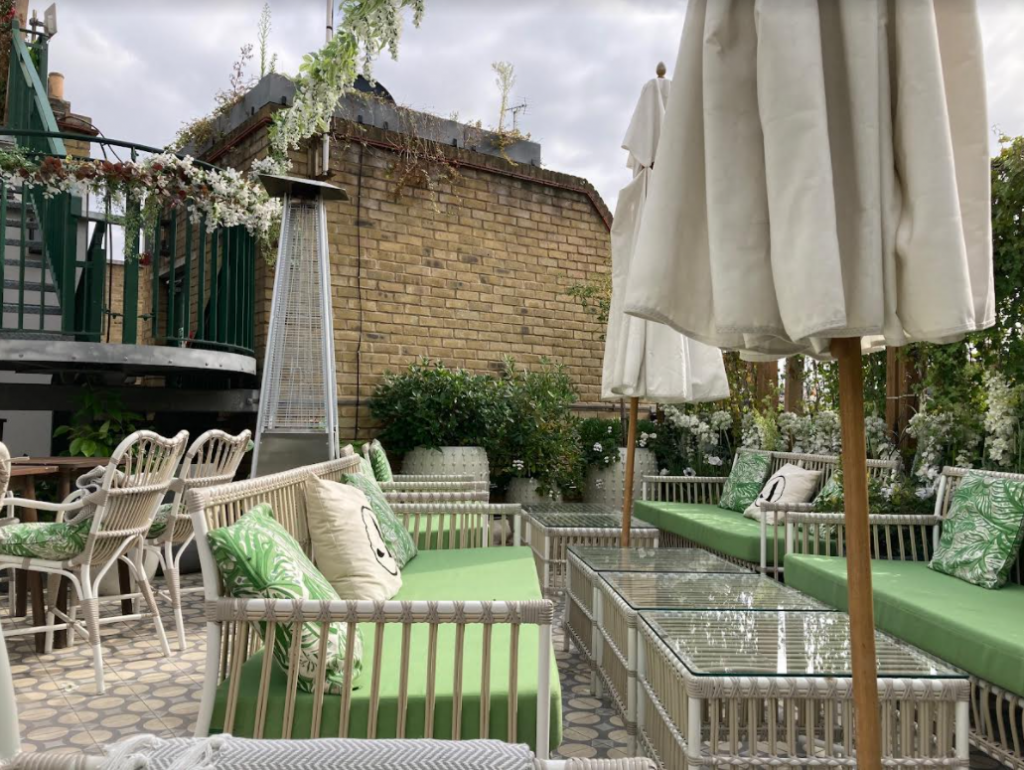 The tea had a good combination of traditional sandwiches, scones, and delicious cakes. I have had afternoon teas that were less than tasty but this one was delicious with interesting flavours complimenting traditional scones and sandwiches. The trays were not refilled but there was so much food my guest and I were unable to finish.
We were offered the optional glass of champagne and did indulge and it was a real indulgent treat in the space and with the food.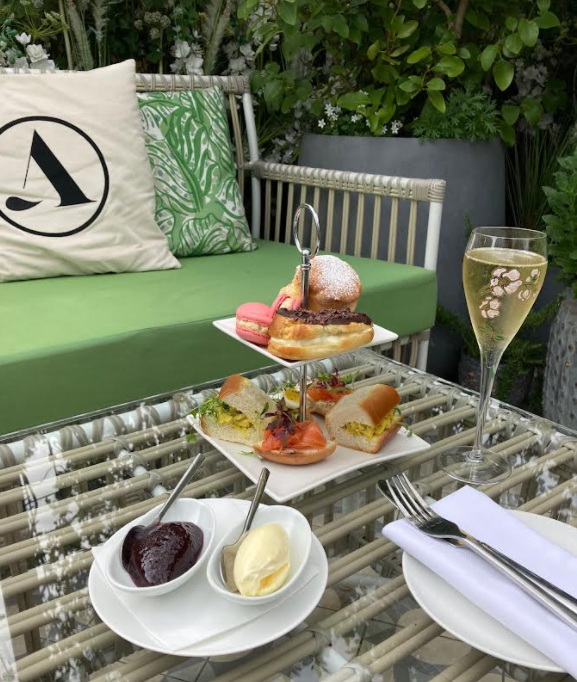 Given the price of the afternoon with and without champagne was absolutely reasonable I do hope they will be offering it again to the public. It's rare that the public is able to book something at a private members club but this is not a common members club.
This was meant to be a food review for which I was invited and it resulted in me recommending the space to all professional women I know. Yes the afternoon tea was lovely but the space had such a positive and inclusive vibe that I had to recommend it immediately to women I knew, with one who was already considering joining locally and another who was looking at purchasing a remote membership. I was not invited to promote or review the private members club – my recommendation of it was incidental and not associated with the afternoon tea. I simply fell in love with AllBright!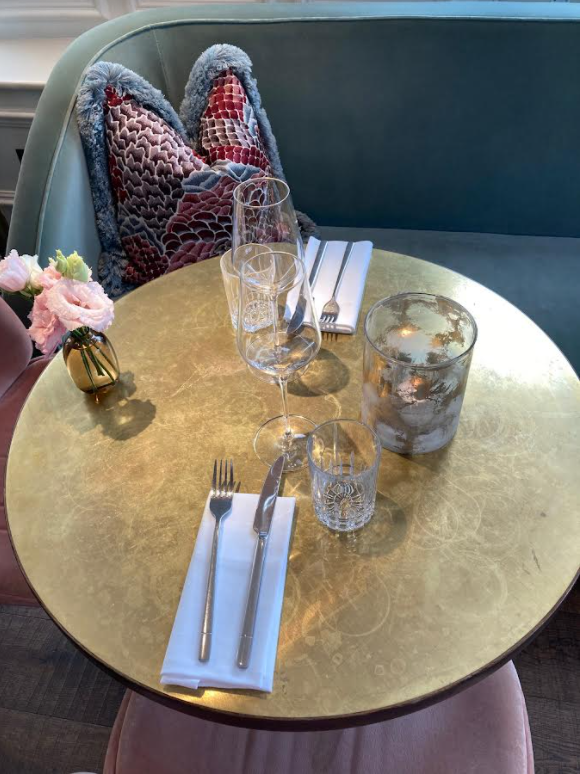 Sadly this post was delayed because I've lost two members of my close family in quick succession – one a man who constantly smiled, told jokes, and filled everyone's life with singing and smiles and laughter; the other a man who was a stable and secure member of the family – someone you could always rely on and was kind and generous and always thoughtful. It has made getting articles and blog posts written but I hope that wherever you are that you hug someone you love close – one, two, three, or four-footed.