June 1, 2021
JJ Whitley Artisanal Russian Vodka launches limited edition gold bottle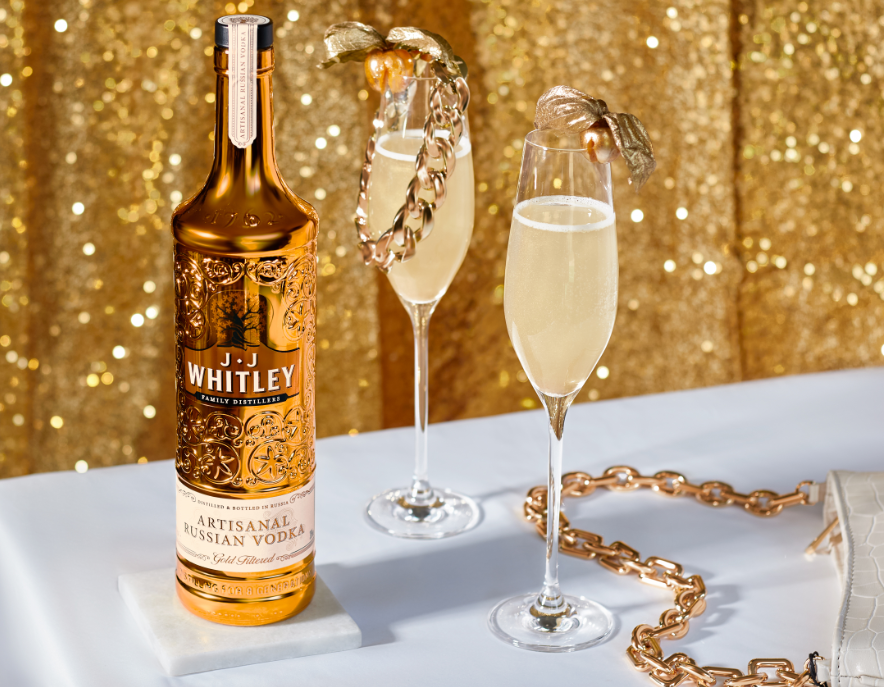 Top vodka producer JJ Whitley Artisanal Russian Vodka has launched a limited-edition gold bottle, making any home bar truly shine – I mean, holy cow that is some BLING BLING BABY! This highly coveted and blingtastic bottle is available now to celebrate their recent gold award, crowning this artisanal Russian vodka the best (in that competition – other gold award winners from other competitions are also available). Exceptionally balanced with warming spice and a rich, smooth taste, this bold bottle will change your mind about all vodka being created equally. In fact, there are various levels of vodka and you really need to taste your way around to understand the difference. Distilled in St Petersburg, Russia and made using only the highest quality Russian wheat and water from artesian wells, JJ Whitley Artisanal Russian Vodka produces truly authentic Russian vodkas.
What makes this vodka so awesome? There's a lot that can go into the production besides the water and wheat. For example, a unique production process is used for this vodka whereby the vodka slowly passes through a filter of the finest gold silk thread, which JJ Whitley says elevates their premium Russian vodka to a higher level and provides a clean and exceptionally smooth tasting experience (in their opinion).
The brand-new gold bottle has been designed to celebrate a gold award win for JJ Whitley Artisanal Russian Vodka at the International Wine & Spirit Competition 2020. Available NOW in UK stores and from the 18th June in Sainsbury's stores and online for £16 a bottle.
Whant some cocktail idea? I was introduced to a deadly cocktail called a "Sledge" which is vodka and prosecco (or champagne) which is smooth and very easily drinkable but my head hated me. This one, while slightly different with the honey and lemon, is likely to be as deadly so just be careful!
The 1792 cocktail:
35ml J.J Whitley Gold Artisanal Russian Vodka
A dash of runny honey
A squeeze of lemon
Topped with Prosecco