May 12, 2021
The Wine Trade Reopens with a Virtual London Wine Fair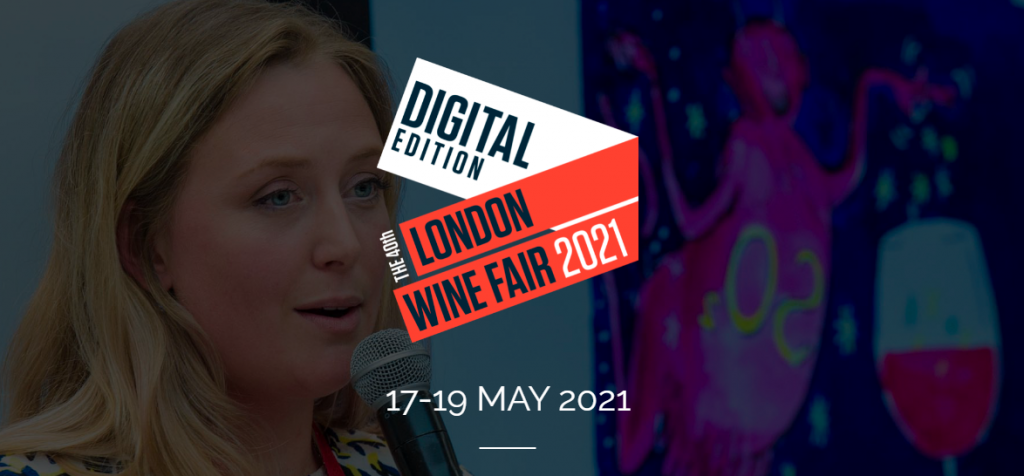 Undaunted by the move from physical events where winemakers can simply pour prospects a small sample of their wines, chatting to trade buyers and journalists alike, London Wine Fair has innovated a way to bring the wine fair to buyers and writers no matter their physical location – an online platform with everyone's details plus the ability to request samples.
Whether you are a restaurant looking to expand the wines you are offering from the Attica area of Greece, or perhaps you are an off-licence wishing to expand your Portuguese wine offering, the London Wine Fair has made this possible. From Argentina to Oregon, from England to New Zealand, and everywhere in-between, the London Wine Fair has worked wonders to bring unique and different wines of the world together with some of the weirdest – such as Blood Diamond II from Vikarus.
In addition to the provision of the fair, they have recreated their masterclasses with WSET taking center-stage offering tasting training, we well as other masterclasses introducing buyers and writers to the wide range of wines from all over the world. Attendees will be able to learn about the wines of Cyprus, Chenin Blanc from South Africa (with hopefully some mention of the amazing old vine wines they have there), Pinot Noir from New Zealand, Rhone wines and more.
The London Wine Fair has really created a brilliant virtual event, complete with the ability of the trade to continue to engage with companies to purchase such as ALLY Wines who bring the US to the UK, wine regions such as those of Austria and Greece to continue to expand the import of the unique wines of these regions, and continuing wine education with WSET who are so important to the sector as wine educators not only of those new to wine, but also those who have been working in it for years.
It is still possible to sign up to virtually attend the London Wine Fair though some masterclasses may be full. Your credentials will be checked and once verified as a trade professional, you will be able to access the platform. Sign up here: https://registration-londonwinefair.brintex.com/Security/SignUp