June 16, 2018
Uh oh, It's Father's Day Tomorrow – What to do???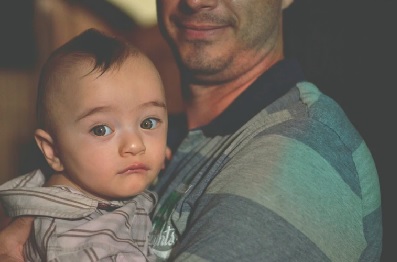 So you've realised it's Father's Day tomorrow and you're stuck for ideas. The usual gifts seem boring and you want to make it a bit special but you've left it super late. Well, there are lots of last minute ideas.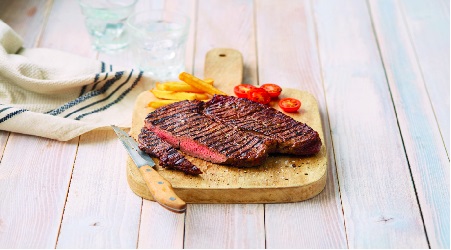 Eschew the usual whisky gift and get more adventurous and imaginative. Go to Aldi and grab a set of glasses, a bottle of their award-winning Oliver Cromwell London Dry Gin, some tonic, a lemon, a lime, and some Moser Roth chocolates. You've just created the perfect G&T set with a sweet treat! Want to go a bit bigger? Cook dad (and yourself) dinner with some premium HUGE 1KG Tomahawk Steak and 16oz 'Big Daddy' Extra Thick Rump Steak also from Aldi. Add in baby new potatoes you've lightly boiled, then individually lightly smashed on a greased baking sheet, topped with salt, pepper, olive oil and cheese, and baked at 200 for around 15 – 20min. Then toss on some steamed asparagus and you're golden! Don't make dad use his gift – buy some new premium Bourbon Aged Cabernet Sauvignon at Aldi and you've got a brilliant gift *and* dinner!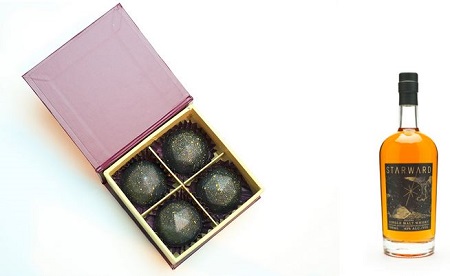 In London and just don't have time to cook (or an Aldi – I do weep for Londoners with no nearby Aldi) then get on the tube and RUSH in to Soho or Angel and get to Paul A Young for his amazing chocolate selection. Paul A Young's beautiful Solera Whisky & Water Chocolate, which has been developed for Father's Day, is made using Islands Cacao 72% Solomon Islands Chocolate and decorated against a dark background with speckles of yelllow to reflect the stars in STARWARD's branding. Paul's use of a water ganache has enabled the flavours of the whisky to come through strongly, with a heady alcoholic hit and a long finish of orchard fruits, caramel, grains and vanilla. Paul especially warmed to the toasty caramel and fruity notes of the whisky, extracted from the local Australian 'Apera' barrels the whisky is solely matured in. Other chocolates for Father's Day include the Duck à L'Orange Caramel; Hops & Malt Chocolate; Scone, Jam & Clotted Cream Truffle; Pimms Cup Truffle; The Kir Royale and the Mindful Martini chocolate. Makes an AWESOME box for dad! And he'll share it I'm sure 😉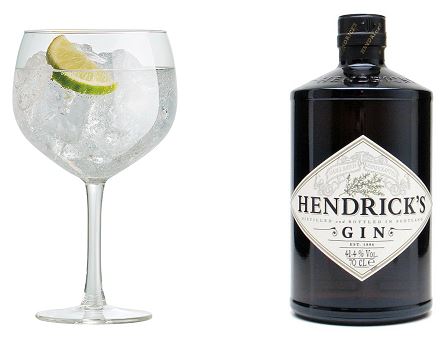 Not in London, no Aldi and panicking a bit? No worries! I've got you covered! Sainsbury's have an amazing homeware section with lovely balloon glasses got gin so why not go with one of the HUGE selection of gin that Sainsbury's has, the balloon glasses, some small tonics and lemon and lime in a brand new laundry basket which Sainsbury's have in their homewares section. I love Sainsbury's housewares so much and it's always a great price point. They have some fabulous whiskys if you are that way inclined but get creative with your gift and maybe add some Walker's shortbread, a pillow for his head or snacks for his man-cave in an unbreakable bowl as a fun gift.

Remember that Father's day is not just about buying a card and whisky set but putting some thought in to things. Get creating at the Co-Op and choose a series of Fairtrade wines for him to sample with a set of glasses or perhaps a series of different beers. Don't rely on something pre-made but opt for creating something base don what you know he likes. Get creative and go with a theme.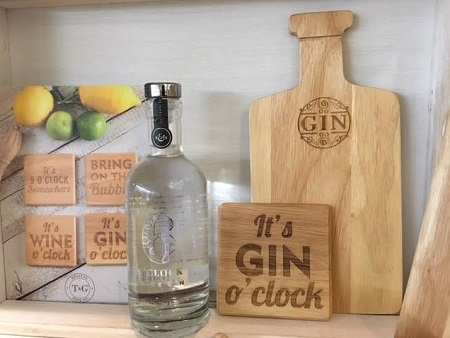 If you are DARING go with an IOU and order an engraved set of glasses from Not On the High Street or why not try some wooden accessories from T&G Woodware?