December 31, 2014
What Are you Eating & Drinking New Years Eve?
Maybe it's much too early in the day but I guess I'll ask you just the same – HAVE YOU FINISHED SHOPPING YET?!?!?!
OMG I have a house full of people coming and I need to make sure I have enough food to feed them all for a week in case we are all snowed in within the 5h of the party. Or at least, that's how I feel. First I bulk up on sweets then I realise I have to feed people some decent food and I bulk-buy mini food. I could feed a small army on what I buy for parties I throw. Needless to say I don't throw them often.
Drinks are all important and this is what I'm serving:

Morrisons Pedro Ximénez – well, everyone talks about this so I thought I'd best serve it at a party. I hope it tastes good as I'll be trying it for the first time at the party. Yes I should have opened it to review it but I didn't want it to go off. Does it go off?


Aldi Cremant de Jura – This is one of my go-to bottles of bubbly. I reviewed it years ago and have been using it ever since.


Aldi Gavi – this beautiful white wine tasting of white peaches and subtle white fruits is absolutely beautiful. We'll be drinking this before anything else (bar the Cremant de Jura) as it is fantastic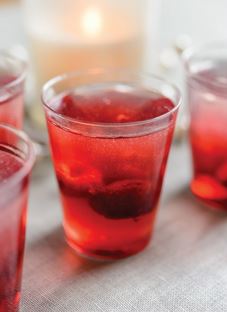 Shimmering Prosecco Jelly Shots – Mini jelly shots with Italian Prosecco and whole raspberries, swirled with edible shimmer. OK not booze *technically* there is booze *in* it 😉


Mulled Wine – Generally we just get Sainsbury's mulled wine but this year we're trying Waitrose


Maynard's 10 Year Old Tawny Port – Oak casked with aromas of dried fruits, a delicate nuttiness, honey and a hint of caramel. You have to have port and I prefer a tawny to a ruby for sure.
Here are some of the foods I hope to buy for the party: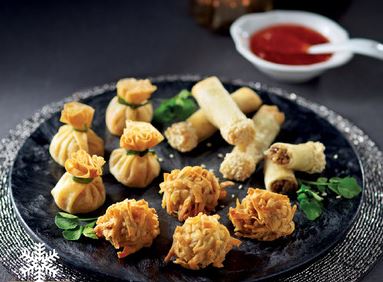 Aldi Duck Straws are my fav but I also like the new 12 piece selection of duck yumminess (not the official name)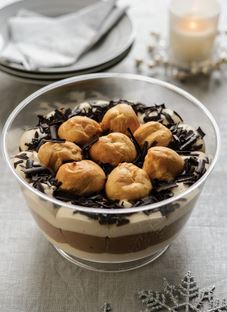 Morrisons Irish Cream Profiterole Dream – Velvety layers of Irish cream and Belgian dark chocolate mousse and custard, topped with chocolate sauce and Irish cream profiteroles – YUMMY and irresistible.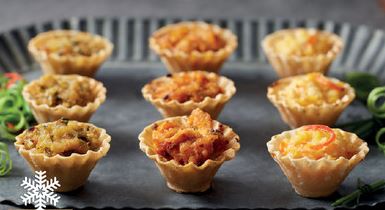 Aldi 12 Mini Canapes – filled Green Thai or Red Thai chicken tartlets. I love these bites of deliciousness but the green ones are really my favourites!
And you know, shopping at Sainsbury's demands I buy Sainsbury's Chicken Yakitori, Sainsbury's Indian Style Selection, Sainsbury's Mini Burgers In Buns, Sainsbury's Mini Cheese & Tomato Pizzas and Jus Rol Party Sausage Rolls Bag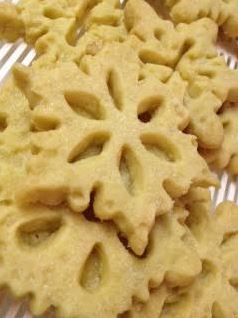 On top of this I'm going to be baking shortbread snowflake cookies and making fudge!