January 1, 2015
Godiva Chef Inspirations Saveurs du Monde Chocolates Reviewed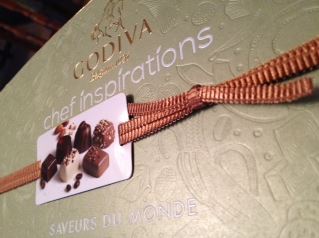 These chocolates are complicated flavours all brought together by the various head chefs of flavour all around the world who work for Godiva. Whether in Japan, the USA, Brazil or elsewhere, each head chef designs flavour collections for their local market based on the local market's tastes and here those chefs have all come together and created a single quintessential chocolate representing their region.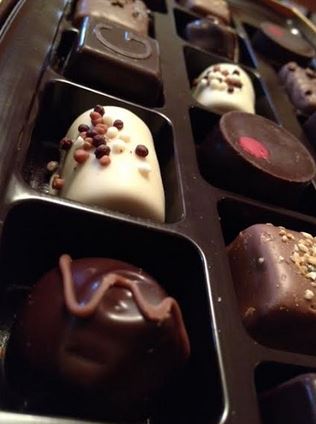 Godiva decided that since each region had its own unique profile that they would bring them together and enable people to travel the world through a box of chocolates. While not a new idea, this is the first time I am aware of chefs from the local areas creating a single chocolate for a collection like this from and for a single company.
The box is stunning with an embossed design you have to look at to really appreciate. Mine didn't have a recipe card but you hardly needed one – each chocolate was so different it was easy to tell the difference. Here below I used the Godiva site description and my own experience to describe each chocolate for you 😉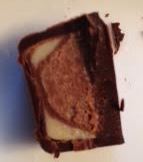 Japan – Kuro mitsu Ganache & Valencia almond praline – a delicate flavour combination with the kuro mitsu lending an interesting almost honey flavour to the almond praline taste. A Unique flavour of Japan and not one I had tried before (Kuromitsu that is)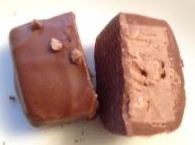 Africa – Banana-coconut ganache & cacao nibs – I couldn't try this one due to my allergy but it looks fab 😉
America – Honey glazed almond caramel – This is extremely nutty with a bit of chewiness. The flavour is quite interesting with an almost floral hint coming through. Nutty goodness wi3thout being too bitter to too sweet.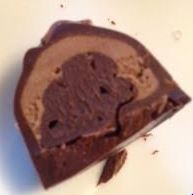 China – Sichuan Pepper & black tea mousse – I would have sworn I tasted jasmine initially when I bit into this chocolate but the Sichuan pepper comes through as does te black tea mousse. One of my favourite chocolates  from the box!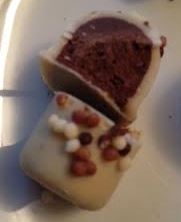 Brasil – Almond Coffee Praline – this is so strongly coffee that there is no flavour of the praline at all. The praline is smooth but with the branchy puff balls on top they add a pleasing crunch. The coffee is very strong though so unless you love coffee beware!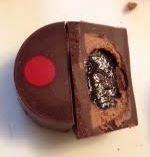 Belgium – Sirop de Liége & Speculoos – hopefully saving the best for last 😉 I chose to try this one last. The praline here is a little more pronounced but the speculoos comes through. The sirop de liege is a fun sticky mess in the middle. Sweet and a bit sharp, this chocolate cover chocolate, spices and sweet absolutely perfectly.
So there you have it – the Chef Collection from Godiva is a fun box of globe-trotting taste sensations. If you're curious about what floats the boat of local chocoholics then this is a global tour of yummy-in-my-tummy. Brilliance from Godiva – and unique too 😉