Tag Archives:
william curley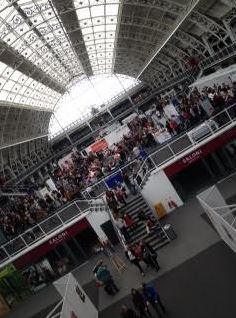 One of the things I remember most about previous Chocolate festivals is the cold – the bone-chilling cold of winds blowing in off the water and absolutely freezing me through and through. I remember shivering with the cold as I ...
Comments Off

on The Chocolate Festival in Angel – The First Year Indoors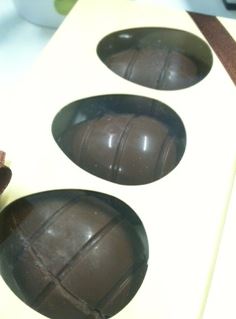 One of the things I love about Easter is that it is all about chocolate. As people's tastes evolve and change, Easter is becoming more about quality chocolate. People are eschewing the palm oil-filled chocolate if the mass-market and embracing ...
Comments Off

on William Curley Small Filled Easter Eggs Reviewed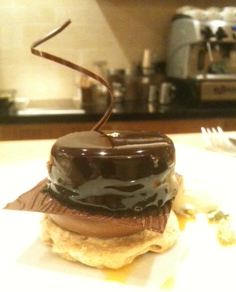 I'm a bit of a fan of William Curley's dessert bar. I love sitting at the bar watching each dish get created. I remember having my very first madeleine straight out of the oven at the dessert bar and I've ...
Comments Off

on William Curley Champagne Dessert Bar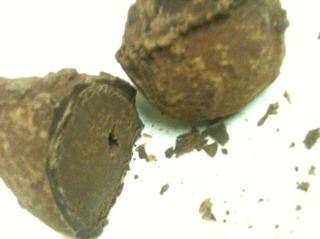 In the wild, as it were, champagne truffles are made from marc de champagne. Now, while the process is in a way related to the champagne process, it is really a brandy that is produced by distilling the grape skins, ...
Comments Off

on William Curley Laurent Perrier Champagne Truffles Reviewed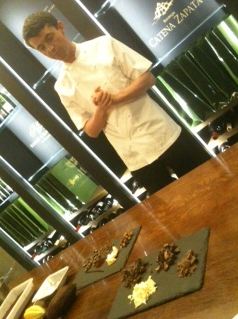 With some of the most delicious patisserie in London on offer, the lunch of the William Curley champagne truffle made with Laurent Perrier champagne was *the* place to be Monday night. Most "champagne truffles" are made with marc de champagne ...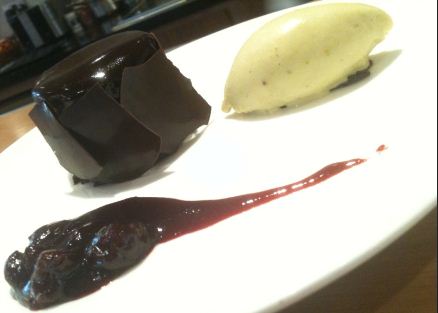 At William Curley they have a dessert bar which at the weekends is just £15.I had the opportunity to try it when I found myself in London on a Saturday morning. I was, in the end, defeated by the dessert ...
Comments Off

on William Curley – Defeated by the Dessert
I was lucky enough to be in London at the weekend and had time to go shopping. I stopped by William Curley and had a hot choc and a lovely dessert however I was gifted with some of these wonderful ...
Comments Off

on William Curley Nostalgia Range Jaffa Cake & Millionaire Shortbread Review
This book is visually stunning. It is crammed pack with information and beautiful photography. Not only are the images beautiful but the recipes are accessible.  There are lots of pieces of information in here that will help the novice or ...
I was lucky enough to be invited to the Academy of Chocolate awards ceremony to see all the winners I helped pick receive their certificates. It was a brilliant evening but even more brilliant was the goodie bag which ...
William Curley has a wonderful shop within which are some fantastic chocolates filled with the most lovely ganache made from some of the best chocolate, co0vered in a thin coating of that same delectable chocolate. From their selection I chose ...
Comments Off

on William Curley Ganache Chocolate Selection