April 12, 2014
The Chocolate Festival in Angel – The First Year Indoors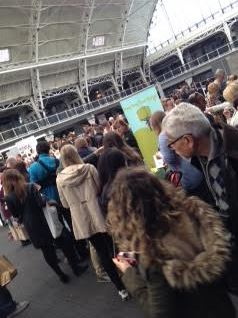 One of the things I remember most about previous Chocolate festivals is the cold – the bone-chilling cold of winds blowing in off the water and absolutely freezing me through and through. I remember shivering with the cold as I sat through demonstrations of cooking with cocoa and making chocolate.
The Chocolate Festival made the great leap from being an outdoor festival in the Southbank to an indoor expo in the Business Design Centre. This was a brave move as you have to make it a destination rather than relying on passing trade as much as marketing and PR.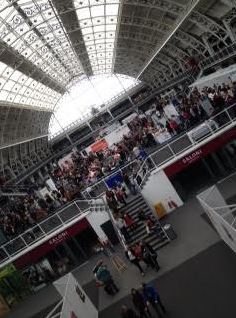 Sadly, dear readers, I only got a press release about the Chocolate Festival in London on April 8 – a mere 3 days before it opened and so I didn't get a chance to waqrn you in advance but it is definitely buzzing with people.
There are three types of ticket to go for – the regular admission, a tasting ticket which gets you on the brownie train as well and a VIP ticket which includes unlimited hot and cold drinks, a goodie bag, a glass of Prosecco and a tasting session.
The Paul A Young academy are here sans Paul doing truffle making workshops for £5 once you're inside and there is lots to see an buy.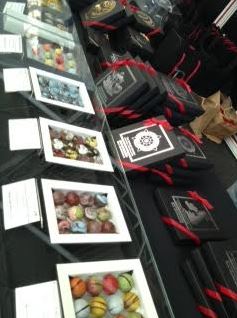 Demarquette has some extremely cude Easter things like chocolate teacups full of eggs or chocolate cows (in red, orange and other colours) as well as Royal Merena and other chocolate staples.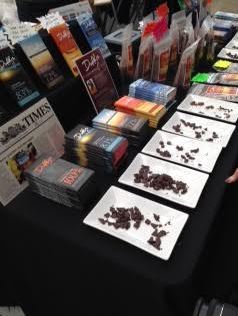 Duffy is here with two brand new bars including a 100% which is set to sell out! His stand was constantly swamped but there was a lull during which I snapped a few photos.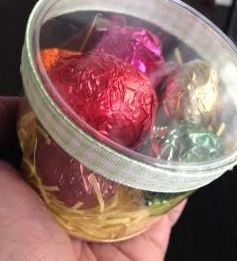 You can also see William Curley items and while there is no dessert bar at the show, there are lots of Easter goodies to take advantage of. I particularly liked the caramel eggs in coloured foil as well in small as well as larger formats.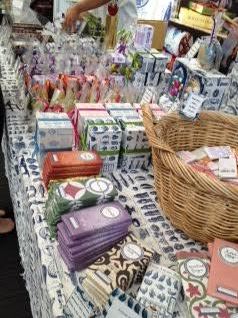 Rococo Chocolates have a corner stand that was constantly swamped – so much so it was impossible to get a picture! I went back after the public had left and was able to finally snap a picture of the beautiful stand from Rococo Chocolates!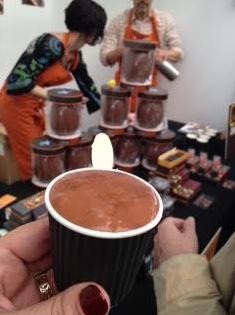 You can get a famous Damian Allsop hot chocolate mousse in a cup to eat on the spot or why not take away a box of his water ganaches?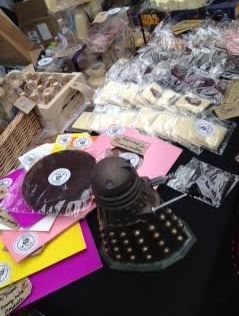 Grab some Dr Who chocolate which is probably not produced under licence and so get it while you can 😉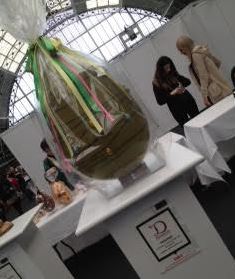 Feeling charitable? Who not bid on one of the eggs like this one from Demarquette? The money goes to charity and you get a MAHOOSIVE egg of Demarquette styling or William Curley joy!
There's so much at the Chocolate Festival to see and do with the talks and the free makeup consultation (with a tasting ticket), the brownie trail (again with a tasting ticket) and lots of tasters and chocolate to buy that it's worth the trip to Angel!
The chocolate festival is running today and finishing Sunday with a 10am – 3pm session so BOOK TICKETS ONLINE HERE