December 14, 2011
William Curley's Couture Chocolate Book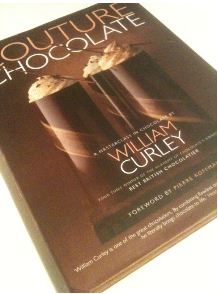 This book is visually stunning. It is crammed pack with information and beautiful photography. Not only are the images beautiful but the recipes are accessible.  There are lots of pieces of information in here that will help the novice or expert alike create some of the delightful patisserie depicted in the book.
The book has some of the secrets of the Curley kitchen in it – disclosing the delights of truffles, tarts, cakes and more.  It teaches about making your own chocolate bars, ganache, truffles and how to make your own couture chocolates.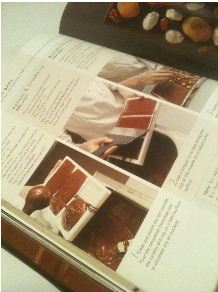 Ever wanted to make the perfect chocolate lollipop? Perhaps you're looking for the ultimate madelene recipe or a new chocolate brownie?  Or even better – maybe you've been to the William Curly shop and you want to recreate his amazing chocolate sables. It's all in this book and more!
Tips on making the perfect chocolate mousse mean you'll always have a light and fluffy masterpiece that people will drool over. Step-by-step instructions on how to complete each step of the process means you have the chef himself standing over your shoulder teaching you as you go.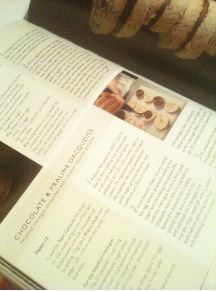 I really enjoyed this book and only a lack of time prevented me from baking more experiments. It is really easy to follow but you do need to read the whole way through the recipe before you embark on the baking adventure. Some of these are complex and while well worth the effort you need to make sure you have everything and aren't left scrambling as I was looking for stuff 😉
You'll be sure to be the toast of your friends or office with this cookbook – it is the kind of cookbook I'd want for Christmas.  Why not make a gift of it for someone special.