December 13, 2011
Valrhona Encyclopaedia – Cooking With Chocolate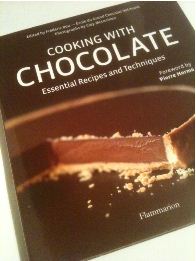 This book is thick and heavy crammed as it is with knowledge.  This book is intended to impart knowledge from the masters to the students of patisserie and chocolate everything they need to know to move their art and craft forward.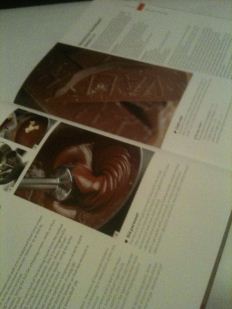 This book is indeed an encyclopaedia of knowledge on chocolate and patisserie.  It is at time a bit difficult for me to follow maybe because I lack too much technical knowledge but 90% of it I could follow so really, the vast bulk of this book is awesome.  There is just so much going on in here you can get lost in it.
There are several sections, each championed by a different chef and each has a unique bit of insight and information to go over.  There is a huge amount to go through in here and I have to admit I did skim some bits (which likely let to the tiny amounts I didn't get) but wow… just WOW!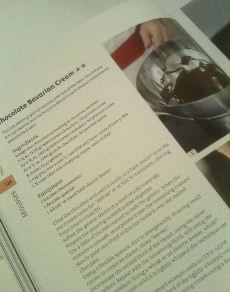 If you're looking for a cookbook alone this isn't it.  This is the monster book of chocolate and really, this is going to be keeping you busy for ages. Just flick to a random section and make yourself some home-made ice cream or a torte or perhaps some little petit fours.  Maybe create a cake or design something knew.
This book is going to be a serious chocolate-lover's ultimate Christmas gift. If you know someone who loves chocolate seriously, who cooks with fine chocolate, who understands tempering and for whom Cadburys is never right, then get them this book as a gift. This book is for the serious chocolate chef!