Tag Archives:
Original Beans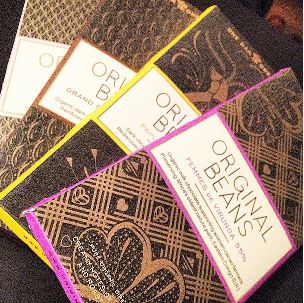 All my images bar the above one were lost when my phone was stolen so the images are from the Original Beans website HERE. Original Beans is probably one of the most reasonably priced ethical chocolate companies. Somehow they have combined ...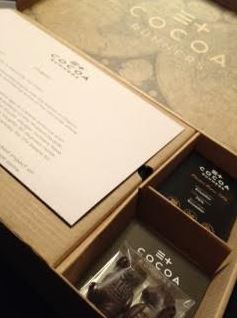 Quality chocolate is something that never goes out of style but sometimes it is difficult to source and once you find some, how do you know what to choose? It's a bit of a minefield but there's a company that ...
This Easter, why not forgo the usual cheap, crappy chocolate egg and invest in something that isn't just delicious but is good for the environment!  Why not buy an egg that helps stop deforestation because for each Easter egg that ...
Comments Off

on Damian Allsop H2O Chocolate Golden Easter Egg Review
This pure collection from Damian Allsop is a move in the right direction. As more and more people become aware of how delightful chocolate can be when made correctly by bean to bar manufacturers, Damian Allsop has taken it a ...
I bought myself a small box of the Original Beans chocolates that Geert Vercruysse created for Chocolate Week.  The transfers proudly announced that for each bar a tree was planted.  If everyone switched from Cadbury's to Original Beans we'd be ...
Comments Off

on Original Beans Ganache Chocolates from Geert Vercruysse
When milk chocolate comes with a percentage you know it is posh. This 42% 50h conch milk chocolate bar with fleur de sel sea salt is made with beans that come from Northwest Equador and help with the conserving the ...
Comments Off

on Original Beans Esmeraldas Milk with Fleur de Sel Chocolate Bar Review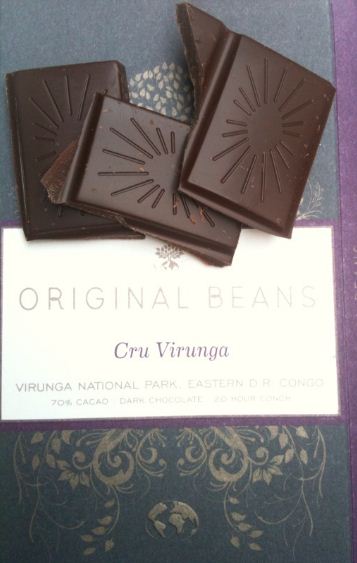 This 70% chocolate bar says it has a very short 20h conch on the wrapper. This worried me only slightly as I know some chocolate needs to be messed with less to keep more flavour. A longer conch does not ...
I was really looking forward to trying this bar after my experience with the Alto Beni bar from Soma. I think at time Soma inject pop culture references and Alto Beni is another one of those but Original Beans ...
Comments Off

on Original Beans Beni Wild Harvest Chocolate Bar Review
I like the porcelana bean. It's got this sexy light colour and is always spoken about in hushed reverent tones. The bean itself is beautiful and the scent of the bean (when treated properly) follows it through to the ...
Comments Off

on Original Beans Piura Porcelana from Peruvian Andes