January 2, 2012
The Pure Collection by Damian Allsop Review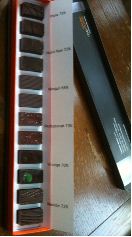 This pure collection from Damian Allsop is a move in the right direction. As more and more people become aware of how delightful chocolate can be when made correctly by bean to bar manufacturers, Damian Allsop has taken it a step further by joining his purist approach to ganache using only water with this purist approach to chocolate to create something totally unique – The Pure Collection.
A selection of 6 original and manufacturers, this box of 12 chocolates costs about £19.50 and is available from Liberty's as well as from Damian Allsop direct (he is also now on Twiter). You're probably more interested in the chocolate though so here we go…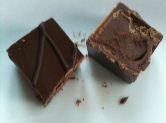 Piura 75% – made by Original Beans – full of fruit and acid, this delightful chocolate is bursting fith flavour from the first bite. While not as zingy as some single origin, the water ganache has preserved the unique flavour of the chocolate. Just a delightful, zingy, robustly flavoured chocolate.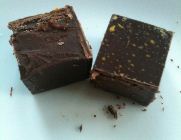 Pacari RAW 72% – by Pacari – I'm not a fan of raw chocolate and yet I find myself coming back to Pacari as a nicer raw chocolate. It tastes of the actual cocoa nib and that makes it delightful to me. The almost nutty flavour with its distinctive raw edge still retains its unique flavour without being yucky. The ideal raw chocolate ganache made with water – no dairy!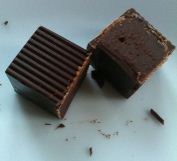 Manjari 68% – by Valrhona –  I must have always had bad chocolate from Valrhona because before I tried their Manjari bar I thought it wasn't great but this bar changed my mind. This chocolate was a bit different – the fruit was a bit more of ripe apricots to be than morello cherries to me. I do agree it is slightly vegetal to me though I might not have found the right words for that unique flavour. I did enjoy it but the Piura more.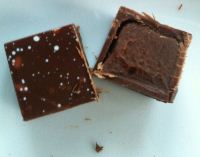 Madagascan 70% – by Amano – wow – this is all raisins and liquorice intensely assaulting your taste buds. It is a delicious and extremely powerfully flavoured chocolate that has natural yellow fruit flavours but those are really hidden in this. The raisins really come through in this ganache as does the liquorice without being too overpowering. Its slight acidity is just right and the flavours are brilliant.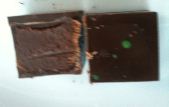 Virunga 70% – by Original Beans – you can't mistake this for anything else. The robus, almost earthy chocolate (I don't get tobacco) is balanced nicely by the cassis. I love this chocolate and its unique flavour which really comes through in this dairy-free ganache. By using just water to make this ganache the flavours are preserved and really shine through. The amazing flavour aside, this also helps preserve the habitat of mountain gorillas so unlike some charitable chocolate, this is an extremely delightful chocolate.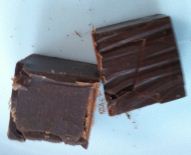 Morobe 72% – by Amano – This is quite a different chocolate and I have to admit I enjoyed it while it was acidic and citrusy but once it got to the natural smokiness I stopped as I'm not a huge fan of the flavour of smoke in either my chocolate or my whisky. The chocolate flavour has been perfectly preserved and so it all comes through and smoke lovers will absolutely adore this chocolate.
All in all, this is absolutely worth buying a box of and as you get 2 of every flavour it is worth sharing.