January 3, 2012
Lahloo Tea Collection Chocolates by Damian Allsop & Win A Box!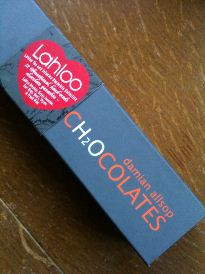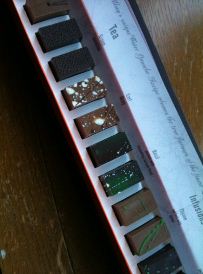 This collection combines Lahloo teas with either a chocolate flavour or into a ganache to enjoy in the chocolate.  Some teas like orchid and Darjeeling didn't make the cut and instead have been paired with other chocolates. Some like jasmine and earl grey have the delightful water-based ganache included. I enjoyed some but not all and that, I think, means this will appeal to a wider range of people.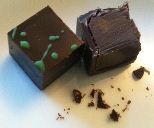 Fresh Mint – best paired with Matcha tea – I love Matcha Chocolat's matcha & mint chocolates and so I know this will work. The mint is green and fresh and delightful. This is the flavour of green growing mint and is not the mint you get in a fondant so no after eight flavours here – just fresh green mint.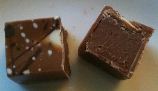 Earl Grey – my favourite tea did not disappoint me here. A strong and intense bergamot flavour in milk chocolate balanced off with a bit of tea flavour. I think it could have worked equally well in dark chocolate 🙂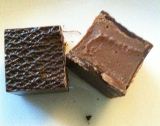 Green Jasmine – another of my favourites, this jasmine is subtle. Again comparing it to Matcha Chocolat's jasmine, this is less intense and less floral. It is a delicate jasmine floral flavour without being cloying and without being too intensely tea flavoured. Absolutely delightful!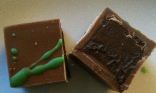 Thyme – best paired with orchid – this is an interesting herbal ganache. Very strange flavour in a chocolate and very unique I think it will appeal to people who like savoury as much as sweet and enjoy something unique.

Basil – well… the best way I can describe this is as pesto in a chocolate. It was not to my taste but as some people love pesto I can see this being a chocolate that will be a fast favourite for people who do.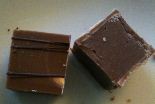 Lahloo Smokey – I think that this is for a smoky whisky lover or a lover of smoke. It is a fully smoky flavour with an interesting light flavour. I'm not a smoke lover but thought it was interesting that it was paired with a milk chocolate.  Not a favourite for me but everyone has different tastes.
I think that this is an excellent selection so much so that I bought a box from Liberty and am giving it away.
To win this box of tea chocolates, leave a comment about a tea chocolate not included that you would add to the mix.  For example, Artican du Chocolat has an orchid bar – perhaps you'd add an orchid tea chocolate or perhaps a flowering summer tea chocolate.  Whatever it is, leave a comment of what tea chocolate you would ADD to this selection. If your comment does not match the criteria, you will not be entered.
I will read all entries and depending on the thoughtfulness of the entry, I will judge which comment gets the box of chocolate. I'm doing this because the automated entries meant that people who read the blog had less of a chance of winning and since I bought the chocolates I'd like real readers to win. As with all things, there are rules which are below – GOOD LUCK ALL!
1.You must be subscribed to the blog to win.
2.Only one entry per household.
3.The competition closes on the 6th of January 2012 at 12 noon.
4.Only open to those 16 or over on 25th December 2011.
5.I'll choose 1 lucky winner based on the comment left. The more thoughtful and detailed, the more likely to win
6.Only available to UK addresses (I have to pay for postage)
7.No cash alternative available (I've already bought these chocolates!)
8.Your details won't be passed onto anyone else (I need them to mail your chocolates though)