January 4, 2012
Devnaa Honey and Cardamom Fudge Review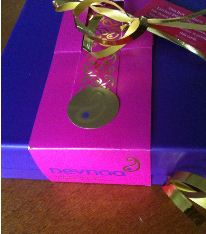 While I was on business in San Francisco, I was sent a whole box of this delightful Devnaa honey and cardamom fudge and deeply regret I didn't get it sooner. It is lovely and so many of my guests would have enjoyed them!
Devnaa have been making chocolates based on traditional Indian sweets for awhile and I've tried their bars and really liked them.  Having the opportunity of trying their fudge was exciting and while I'm not always in the mood for cardamom Devnaa always have something interesting to offer.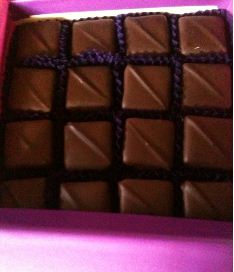 This box of fudge has been cut into smaller squares and the 16 squares of fudgy sweetness has been balanced by the dark chocolate.  The cardamom is a subtle addition – enough to be there but not completely overpowering. It is very easy to get too much cardamom in the mix but I think they've just gotten it perfect here.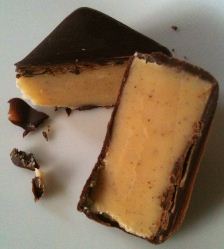 I'm not sure if I can pick out the honey but the cardamom is easy and the fudge is smooth and soft. There are inclusions in the fudge from the cardamom I assume but that just makes it more authentic. The speckles you can see are cardamom and this just adds to the charm of this soft fudge. I must admit I picked the chocolate off one half of the fudge and just are it plain as well as I do enjoy a nice bit of fudge but I preferred it with the dark chocolate.
If you enjoy fudge, like cardamom and dark chocolate, this fudge will be perfect for you.