Tag Archives:
cocktails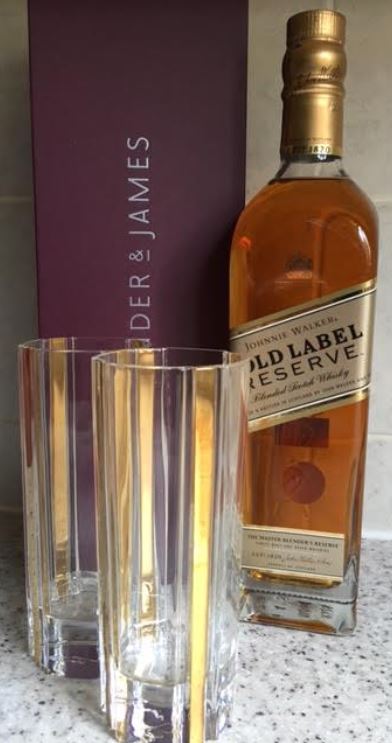 It isn't often outside Christmas that I indulge in a bit of alcohol gift set shopping so when I was offered my choice of sets from Alexander & James I decided to be a bit of a rule breaker (as ...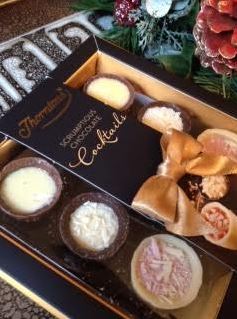 I love cocktails - a well-made cocktail can make all the difference to an evening. Whether it is a Peach Bellini made with a brilliant fizz, a frozen strawberry daiquiri in the summer to freeze my brain or a White ...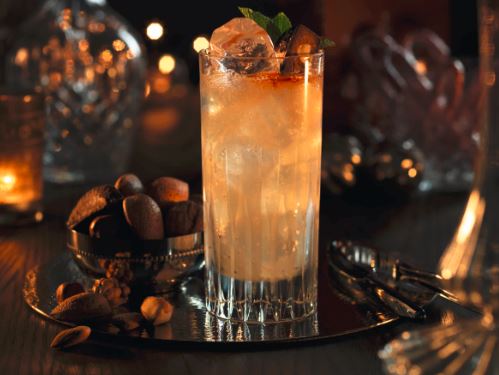 Yes – that's a giggle-worthy title but this has nothing to do with roosters… or men (thought I think it would have been a bit better that way ;-) ) Cocktails are amazingly fun and you actually don't have to ...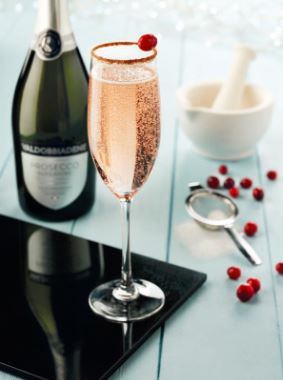 So a lot of you will know of my love for Aldi. Despite having to drive to Oxford, I am a fan of the quality of their products, their use of some local suppliers and focus on quality over quantity. ...
Comments Off

on Eight Aldi Christmas Cocktail Recipes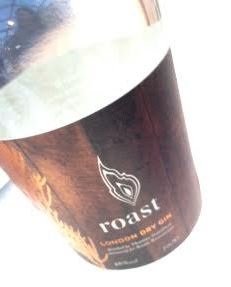 When I was invited to Roast I really didn't know what to expect. Situated within Borough Market, it was close to the office and yet still a world away. It was upstairs, it was within Borough Market and it was ...
Comments Off

on Hidden Gems of London: Roast – Cocktail Bar, Lounge and Restaurant
I do love popcorn. The light, crunchy, fluffy nature of it having come from something so small and hard is brilliant. I often wonder how long it took people to figure out that it popped from dried and how exactly ...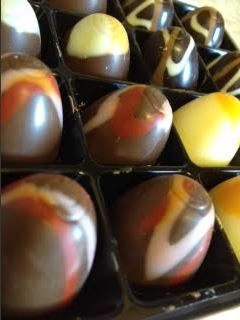 This summer, it's all about the cocktails. Whether it is popcorn, chocolates or the local pub, it seems like the zeitgeist is all about cocktails. So many cocktail chocolates and whatnot, so little time. I just wish I could *make* ...
Comments Off

on Tropical Cocktails Chocolates from Hotel Chocolat Reviewed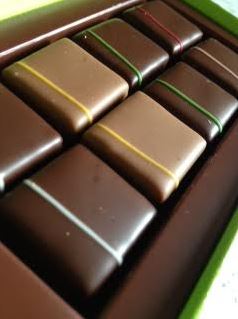 I'm a fan of La Maison du Chocolat and have been for many years. Their trustworthy flavours made with Valrhona chocolate blended especially for them means I can trust that everything has been carefully prepared from the trees and beans ...
Comments Off

on Maison du Chocolat Summer Collection Reviewed
The Speakeasy cocktail truffle company got in touch and asked if I'd like some truffles. Being a woman who likes both chocolate and cocktails, I figured I should give them a try – quality control and all that ;-) The ...
Comments Off

on Speakeasy Cocktail Truffles Reviewed
South Place Hotel has a brand new cocktail list and while I didn't get to the event in Le Chiffre, their games room, I wanted to share them here.  Now, most cocktail recipes have measures that are so small I ...
Comments Off

on Cocktail Recipes from Le Chiffre – Not Just For James Bond To Fight!