May 14, 2014
Tropical Cocktails Chocolates from Hotel Chocolat Reviewed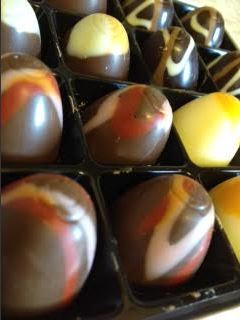 This summer, it's all about the cocktails. Whether it is popcorn, chocolates or the local pub, it seems like the zeitgeist is all about cocktails. So many cocktail chocolates and whatnot, so little time. I just wish I could *make* cocktails 😉
The website says: "sunniest tropical cocktails transformed into our iconic Mini Dome chocolates, filled with generous shots of Champagne, white rum, dark rum, and traditional Brazilian tequila."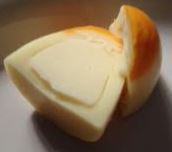 Pina Colada – A luscious white truffle with a kick of white rum and creamy coconut liqueur. That was absolutely lovely and not too boozy (very very boozy). The coconut was not my favourite but it wasn't terrible. It was the last one left in the pack so not a household favourite.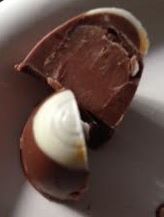 Peach Bellini – A fresh and fruity peach ganache bubbling over with real champagne. Absolutely one of my favourite chocolates! I could probably too easily. I can see this being a favourite in the box and fights breaking out over it!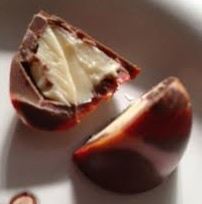 Hurricane – A dark Jamaican rum truffle blended with zippy Valencian orange and Passion Fruit. Absolutely zingy the orange and passion fruit  combine perfectly with the EXTREME Jamaican rum to create my absolute FAVOURITE chocolate of this pack.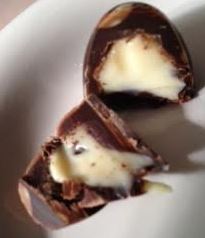 Caipirinha – Brazil's national cocktail turned into a tongue-tingling truffle with zingy lime and tangy tequila. WOW this was zipy! It was amazing to have those zingy lime flavours competing with the tequila. Not a favourite of my father's wife but I did enjoy it. A bit polarising I guess but that's the way tequila is.
BUY THESE ONLINE NOW and you'll have a delectable treat tomorrow 😉