Tag Archives:
belgian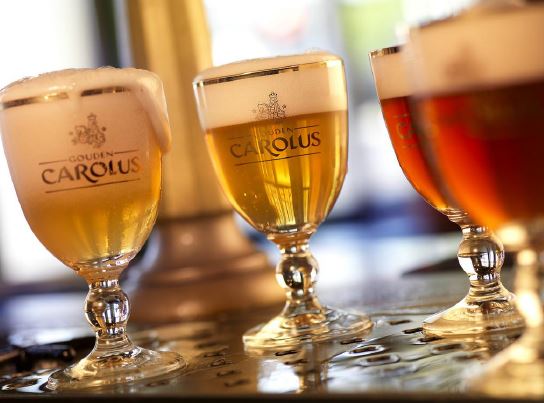 It's the most talked about region for beer but have you taken the time to travel outside Brussels or Brugge and investigate where your beer was made? In fact, did you know that there is a proud tradition of women ...
On my way from Web 2.0 I happened upon this chocolate shop with the weird name of Schoggi. Kind of like "soggy" only with a weird accent. I couldn't help by pop in and buy some chocolates. ...
I had the opportunity to visit the Pierre Marcolini factory in Brussels (well, just at the edge by the airport). I actually had trouble planning my visit due to work and whatnot as it was in March during the ...
Comments Off

on Pierre Marcolini – Truth, Lies and Videotape
I'm not the world's biggest fan of Belgian chocolates or pralines but I will still try them and I will still rate them on the basis of their merits.  Most of the chocolate I try is of the ganache variety ...
Comments Off

on LB Truly Chocs Holiday Selection Review
I'm originally from Toronto and so when I visit, I like to discover new chocolate places.  I find most use Callebaut, buy pre-made chocolates from the same chocolate supplier in Belgium and are generally unoriginal.  I found only Soma Chocolates, ...
Comments Off

on Dahso European Chocolates from Toronto
Born on the 1st of July 2008, Xococava is one of the newer chocolate shops to hit Toronto.  Located in Deslie Court just north of the St Clair subway station, this ideally located chocolate shop brings some of the most ...
Godiva chocolate is probably the first chocolate someone tries when they try a better quality of chocolate.  While stuffed full of additives, these chocolates are definitely a step up from ordinary chocolates. The packaging here is one of the high points ...
Comments Off

on Godiva Chocolates in Yorkdale Toronto
Chocolate in the city of Amsterdam. It really doesn't get much more indulgent than that. Chocolate is a pleasure that few enjoy to the fullest with too many chocolate makers resporting to a pre-made chocolate for their base and building ...
Comments Off

on Van Soest Chocolate in Amsterdam