October 18, 2011
Charbonnel et Walker Hot Chocolate Flakes Review
Having started in an era when leaving the chocolates to dry on the roof was OK, Charbonnel et Walker grew into an establishment with a royal warrant.  Having several owners over the last generation, the shop has strayed little from its core values. In the last few years, Charbonnel et Walker have introduced some new flavours of late and so I decided to give their real hot chocolate flakes a try.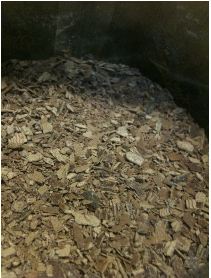 Everyone seems to recommend a different way of creating hot chocolate.  Here, I've got my real chocolate flakes and I'm adding hot water to them before whisking in milk.  Well, actually, given that an impromptu meeting happened while I was making it I stirred it with a spoon as I couldn't access the whisk but still, had I been able to I would have.
There is a different flavour to this flaked hot chocolate to others I have tried so far. There is a slight flavour I always associate with coconut and makes me wish for some tiny marshmallows.  My favourite ones are the dehydrated ones you get in powdered hot chocolate – nummy!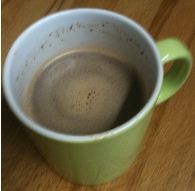 All in all though, this hot chocolate is a nice drink.  The hot water before the hot milk is a good way to make it as it creates a paste before you add the warm milk, meaning the chocolate is easier to mix in to create a smooth drink.  I think though despite that I'd still give it a bit of a whisk.  Not as sweet as the HOD hot chocolate but sweeter than others, this is extremely drinkable and dangerous as a topping for cappuccinos, ice cream, pie, cakes, etc 😉