September 14, 2011
House of Dorchester Hot Chocolate Flakes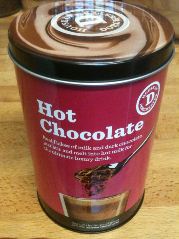 You know that 3pm slump that sometimes happen, especially if all you've had for lunch is a "light" Caesar salad and 2 slices of cheese (don't judge – I'm trying to diet).  Well, I find it happens to me a lot and when you're avoiding too much sugar (but not chocolate) it's difficult to find something to nibble in the office that isn't crisps/chips or biscuits/cookies.  So it was with some excitement that I opened the GIANT box from House of Dorchester containing two types of their hot chocolate.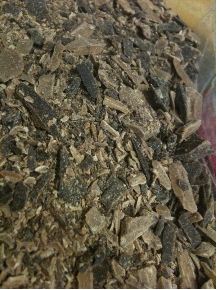 The flakes I took out first because, frankly, I knew I could eat them without having to actually *make* the hot chocolate.  Oh don't get me wrong – I did still make the hot chocolate, but I also sampled the hot chocolate flakes.  I sampled them carefully, first taking three pinches and a further two half teaspoons.  You know that guilty pleasure you get when you do something you're not supposed to?  Ya – that was totally me 😉
So I took 200mL of milk, zapped it in the microwave and added four teaspoons of hot chocolate. I still stand by the whisk as ideal for hot chocolate but here used a spoon.  I think the 2min is too long for the 200mL of milk though as I had a bit boil over so maybe I'll go to 1min45sec to heat the milk next time.  The melt was pretty much almost instant and it mixed in well even without a whisk.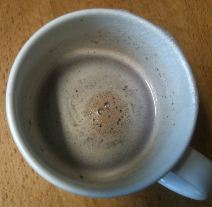 The taste is pretty nice.  It is a hot chocolate made with s mix of dark and milk chocolate so you get a combination of the sweet and slightly darker.  In all likelihood these flakes will have a broad appeal and be under more than just a few trees this holiday season.  The tin is reusable, it is nice and brightly coloured and that makes it easy to find your hot chocolate in a cluttered cupboard.  The hot chocolate isn't Kokoa Collection or Soma but it isn't trying to be,  It is a delightfully appealing hot chocolate which is going to have mass appeal both as a snack (like the Sir Hans Sloane beads) and as a hot chocolate.  This is a safe choice for the holidays or for yourself.