Tag Archives:
pierre herme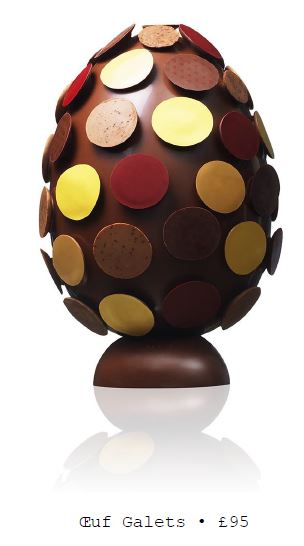 It's Easter and so you know that everyone plus their dog has Easter treats out. What you might not know is that French Chocolatier and patissier Pierre Herme has launched a line of Easter treats that take advantage of the ...
Comments Off

on Pierre Herme Goes Single Origin for Easter 2016
The Pierre Herme shop is posh.  It is in a posh part of town with posh clientele and a posh interior design. It was so posh that had I been dressed in my usual jeans and t-shirt I would have ...
I've experienced Pierre Herme macarons before and I think perhaps that my customer service experience coloured my experience.  In fact, since first trying Pierre Herme and decrying them, I have since admitted I needed to revisit that assertion.  I was ...
I had the chance to visit the Pierre Herme concession at Selfridges and tried some of their lovely macarons.  I did not realise macarons didn't always contain coconut and these were a delight so I thought I'd trust their chocolates.  ...
Comments Off

on Pierre Herme Chocolats Au Macaron
The truffles from the Pierre Herme concession at Selfridges were somewhat different from ones I would usually try myself.  I didn't enjoy all the macaron chocolates and so these ones were somewhat worrying.  I am not universally in love with ...
Comments Off

on Pierre Herme Truffles
I discovered the new Pierre Herme concession at Selfridges in London.  The beautiful area dedicated to these lovely pastries is both attractive and practical.  Talking to one of the French assistants I learned that these macarons are not macaroons but ...