March 25, 2016
Pierre Herme Goes Single Origin for Easter 2016
It's Easter and so you know that everyone plus their dog has Easter treats out. What you might not know is that French Chocolatier and patissier Pierre Herme has launched a line of Easter treats that take advantage of the different origins and presents to us something delicious.
While this is not the full range of what they have to offer this Easter, it is just some of the origin delights: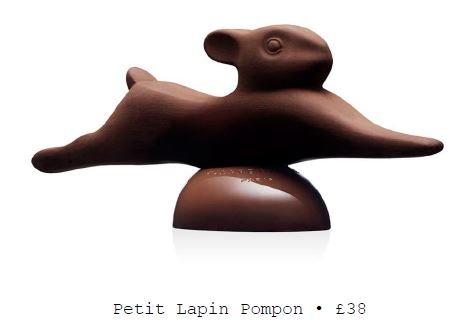 PURE ORIGIN CHOCOLATE FROM BRAZIL – the bunny leaps with movement and grace… Plantation Paineiras, 64 % de cacao – Made in the Paineiras Plantation, in the heart of the Atlantic Forest, South of Salvador da Brazil, the Pure Origin Chocolate from Brazil is characterised by a vegetal attack with citrus fruits notes, red berries and spices. Then the notes of lightly roasted cocoa grounds are upheld by cocoa aromas and a long bitterness.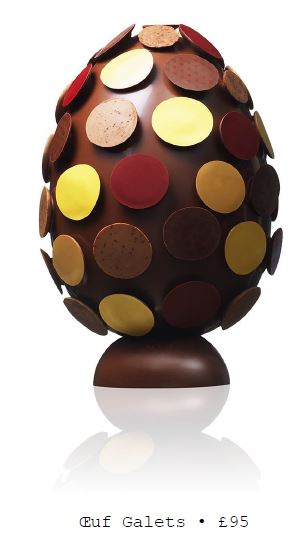 PURE ORIGIN CHOCOLATE FROM PERU – the spotted egg delights as it entices… Asprobo, Provine of Morropón, 64% cocoa – Peruvian chocolate from the region of Piura, in the North of Peru, next to the Equator, produced by the farming community of Asprobo. A chocolate with unique bitter cocoa flavours, powerful and lingering on the palate, and almost milky aromas. It is characterised by notes of citrus fruit such as orange, lime and mandarin, sustained by sweet brown sugar with a dash of liquorice.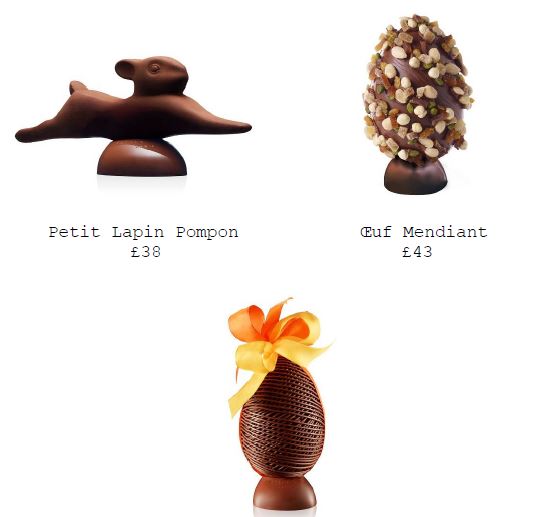 PIERRE HERME PARIS MILK CHOCOLATE – Because milk chocolate is a universal delight… 45% cocoa – Created exclusively for Pierre Hermé Paris, 45% cocoa is a relatively high percentage for milk chocolate. Its pronounced cocoa flavour lingers on the palate, thanks to the milky notes and the slight taste of caramel.
Available in store in the UK there is so much more to Pierre Herme than just this range so after Easter why not pop in and treat yourself to a macaron or three..?