Featured Article
These cupcakes have a surprise inside – a lovely melted chunk of chocolate. They are best eaten warm otherwise the middle is just a single large chocolate chip 😉 which is no bad thing 🙂 These are some of the most yummy cupcakes I've tried. This reci ...

These amazing brownies are some I freestyled one day and they came out brilliantly perfectly. Deeply fudgy and absolutely perfect when made with quality chocolate like Original Beans Wild Beni chocolate. Makes 25 brownies (ish) Ingredients: 250g uns ...

If you, like my husband and I, are a lover of Häagen-Dazs coffee ice cream and have been waiting for it to come to the UK for years, the time has finally come to rejoice! To celebrate this amazing launch there is only one way to make it even better ...
Slider by IWEBIX
Latest Post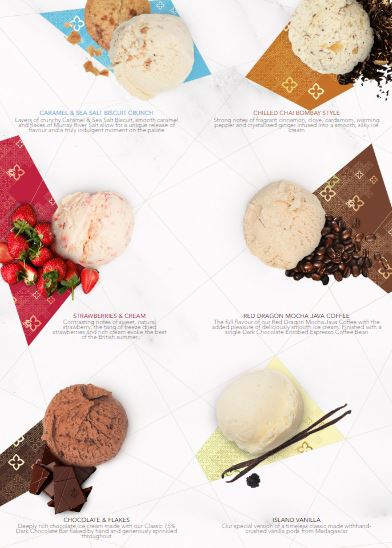 It's not often I get invited to the East India Company but when I got invited to the launch of their ice cream, I had to try it. I mean, how could you not want to try the ice cream from a company which aligns itself with so many luxury products?
I've covered East India products before in a mixed way. I found some of the chocolate less than dynamic for the price point but I've had some which is absolutely gorgeous. I wish I could have tried more of the thins as I think this is a really great product but there's only so many samples I can try without looking a bit of a pig in the shop 😉
The ice creams are made for East India by a third party chosen for their quality ingredients and personal touch in production. The ice cream is extremely creamy and very satisfying in a way few ice creams are these days. The higher cream content seems to coat your mouth and makes you feel full sooner. The flavours include: Island Vanilla, Chocolate & Flakes, Strawberries & Cream, Chilled Chai Bombay Style, Caramel and Sea Salt Biscuit Crumble and Red Dragon Mocha Java Coffee.
Each of the flavours was delicious but the ones that interested me the most were the chocolate (obviously) and the chai. For the sake of husband I was interested in the mocha java coffee and I was intrigued by the caramel and sea salt biscuit crumble.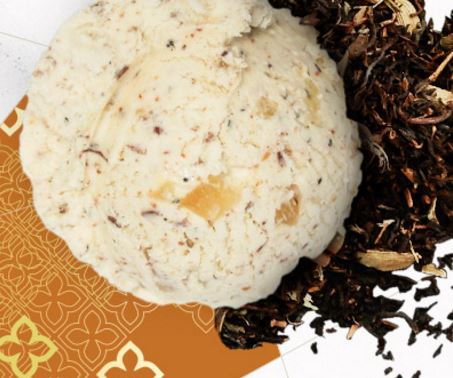 The Chai was amazing – the flavours really came through without being too overwhelming. The balance of spices against the fatty cream was just right for me. I think if you're looking for a nose full of spice it might not be right for you but if you enjoy balanced flavours that express the perfect chai latte then you're are going to want to stock up on these ice creams!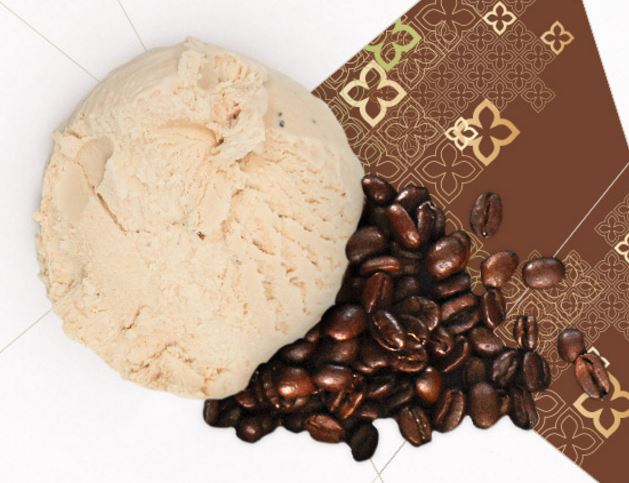 The chocolate was quite nice and enjoyable but I think the mocha java coffee was one of my favourites and one I'd happily buy. The coffee was perfectly roasted and the creaminess meant that it was exactly like a mocha for me. The Red Dragon coffee is available in store and I'm likely popping back for some this week (and might get myself more ice cream 😉 ). Really *REALLY* liked this ice cream!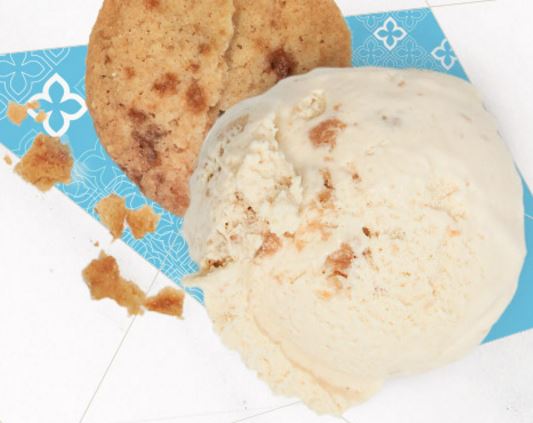 For a fun ice cream, the caramel and sea salt biscuit crumble was just brilliant. I haven't tried the biscuits on their own yet but the ice cream makes me want to. Fun and textured, the biscuits were still in generous chunks within the ice cream and each spoonful was a different mix of inclusions. I was fascinated by the Murray River Salt in the ice cream and I think it is part of what really made the ice cream sing.
Really – I enjoyed it all – the coffee, chai and caramel and sea salt biscuits were most outstanding for me. I did like the chocolate but it was the more unique flavours that speak directly to the unique East India Company products that I feel are the reasons to go there and buy yourself some – and treat yourself to the products behind the flavours too. I am!