Featured Article
So it's the holidays and back when I was younger I used to make my gifts. I remember one Christmas when the boiler went out before the holidays I baked to stay warm until the repairman could come. I baked masses of shortbread but I also made tr ...

Book credit: Guittard Chocolate Cookbook: Decadent Recipes from San Francisco's Premium Bean-to-Bar Chocolate Company by Amy Guittard and foreword by Alice Medrich (Chronicle Books, £15.99). Image credit: © 2015 by Antonis Achilleos Link: http: ...
Slider by IWEBIX
Latest Post
Invited to the press launch of Bonne Maman fruit conserves and got to try my hand at making crepes and I made the BEST crepe of the day – GO ME!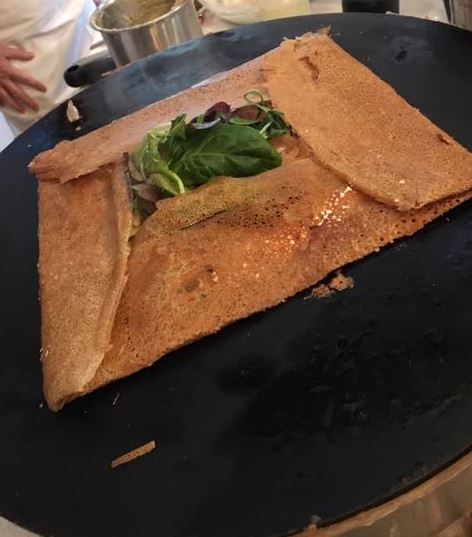 They of course do all things sweet but they also made me a savoury crepe with goats cheese and their fig conservative and it was magical! So delicious I ate all of it!
So as I was with Bonne Maman I thought I'd take the opportunity to request some salted caramel sauce which is DIVINE! I cannot find it locally (either they hide it or don't stock it) and as I was getting a jar LOOK at what they created – the perfect pancake day stack!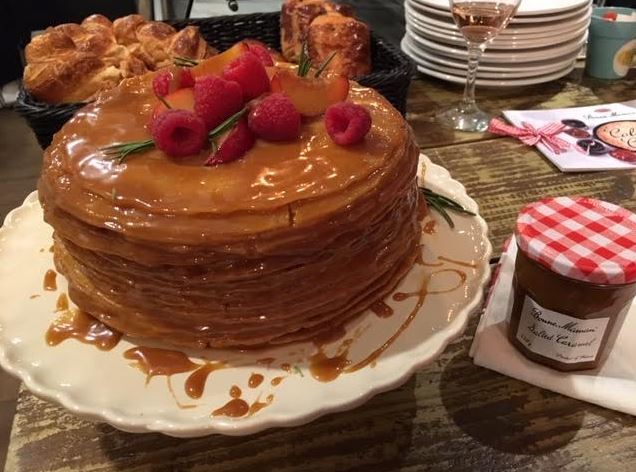 So these amazing salted caramel crepes are easy to replicate if you have a few minutes and a jar of salted caramel sauce!
Just make 10 traditional crepes:
125g plain flour
Pinch of salt
1 tbsp caster sugar
2 eggs beaten
25g melted butter plus extra for cooking
250ml semi-skim milk
3 tbsp cold water
Method:
Add dry ingredients into a bowl and make a well in the centre.
Add the beaten eggs to the well.
Whisk slowly with a balloon whisk and as you do, add in the melted butter, milk and water.
Whisk briskly into a thin batter.
Heat a pan and wipe a little melted butter over the base. A crepe pan works best though.
Drop a ladle full of batter and swirl around pan to thinly coat base.
Cook for 2 mins until underside golden, then flip and cook other side. Because it will be mostly cooked, you can fold to flip.
Cook for 1 more minute.
Stack the 10 crepes one by one, melting a 4 tbsp of salted caramel sauce and spreading a little between each layer.
On the top, drizzle the remaining salted caramel over the top.
If you are like me, you'll likely use around 6tbsp of salted caramel sauce (ish) and there is no shame in licking the plate clean