Featured Article
This recipe is adapted from one Craig Sams, founder of Green and Blacks, created for his bakery. It uses real chocolate in both the cupcake *and* the frosting. It is a bit fiddly but I think it is well worth the effort as the resulting cupcakes are ...
Slider by IWEBIX
Latest Post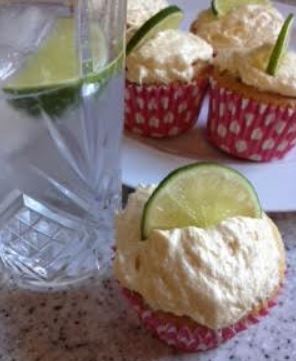 These cupcakes have been designed to enhance the botanicals in gin using items you can purchase from most supermarkets. Without adding gin you could probably get away with these as G&T
Ingredients
175g softened butter
175g golden caster sugar infused with crushed juniper
3 eggs
140g self-raising flour infused with crushed juniper
85g ground almonds infused with crushed juniper
1 tsp grown cinnamon
1 tsp vanilla
Dash of salt
30mL milk
20mL tonic
50mL gin infused with 1tbsp coriander
grated zest of one lime
grated zest of one orange
Frosting
250g icing sugar
50mL gin
Splash of tonic
200g butter
Lime slices to decorate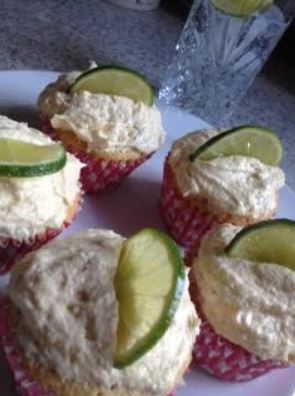 Method
Before starting take a tablespoon of juniper berries and crus them slightly with a mortar and pestle or similar. Add to the measured sugar in a bag or jar, leaving it sealed for at least an hour. Do the same with the almonds and flour. You will have to sift the berries out later so don't crush too small. Also crush the corriander and add it to the gin to steep and enhance the flavour.
Heat oven to 160C or 150C for a fan oven.
Line your muffin tin with 12 paper cases. These sweat a lot so you might want to use foil cases.
Beat the butter and sifted sugar (to remove juniper berries) together with an electric whisk or whatever but a lot until the mix is light and fluffy.
Beat in the eggs one at a time, beating each a bit first then fully beating in to the batter.
Add the cinnamon and vanilla.
Add the sifted flour and sifted almond flour (to remove juniper berries).
In a measuring cup first add the milk to 30mL measure then add the tonic to the 50mL measure (making it 20mL of tonic), then add strained gin (to remove the crushed coriander). Lastly add a pinch/dash of salt and whisk. Add this mix to the batter and whip in.
Finally add the grated zests and mix well.
Add around 60g of batter to each cupcake paper. Add more if there is spare.
Bake for 15-20 mins until golden, risen and a skewer poked in the centre comes out clean.
Let cool out of the muffin tin (remember these will sweat) and make the icing by adding the icing sugar to a bowl and pouring the gin in and mixing a bit. Next add softened butter and start to whip. If you have juniper extract it will help bring out the gin flavour.
Once cooled spread the icing on, add a lime slice to garnish and ENJOY!