Featured Article
So it's the holidays and back when I was younger I used to make my gifts. I remember one Christmas when the boiler went out before the holidays I baked to stay warm until the repairman could come. I baked masses of shortbread but I also made tr ...

Book credit: Guittard Chocolate Cookbook: Decadent Recipes from San Francisco's Premium Bean-to-Bar Chocolate Company by Amy Guittard and foreword by Alice Medrich (Chronicle Books, £15.99). Image credit: © 2015 by Antonis Achilleos Link: http: ...

I am a fan of Afternoon Tea – I cannot imagine anything nicer than hanging out with friends for hours on end having little sandwiches and scones brought to us for our enjoyment as we catch up about the weeks and months we've been apart. Lately thoug ...
Slider by IWEBIX
Latest Post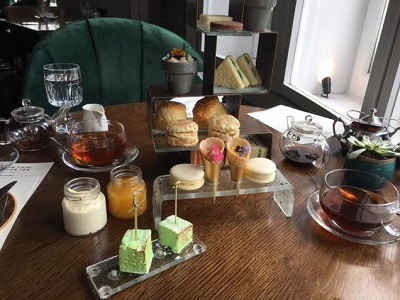 I do very much enjoy Afternoon Tea and so when the chance to review a complimentary Afternoon Tea at the Lanes of London restaurant which was chocolate themed came along, I absolutely jumped at the chance. As a specialist in writing about and tasting chocolate, I was looking forward to the experience.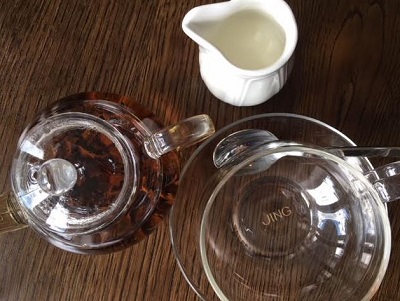 The Choc on Choc afternoon tea is being offered at the Lanes of London restaurant at the Marriott on Park Lane and replaces some of the items with chocolate replicas. At £39.50 with no refreshed food but unlimited refreshments of the tea/coffee/hot chocolate, it is one of the pricier Afternoon Teas I've had this week (theoretically) but the Jing tea certainly made it an interesting Afternoon Tea experience.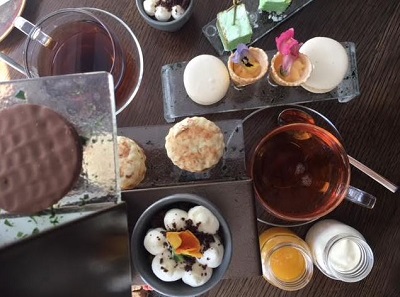 The afternoon tea is brought on a multi-tier tray with glass shelves festooned with greenery to create a natural-looking base. Then layered on top are things like a little flowerpot containing cake, the chocolate cucumber sandwich, and other savouries and sweets.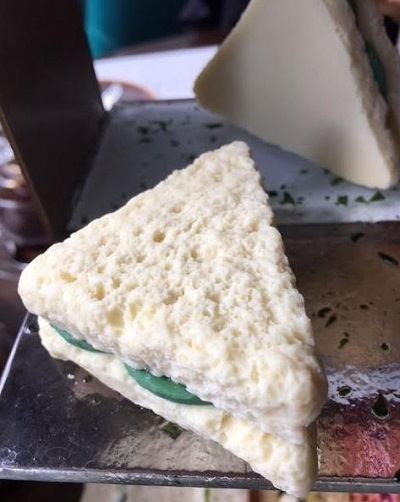 So if you, like me, were wondering what element of the cucumber sandwich was chocolat, I can now say with confidence – all of it. There was a mostly solid white chocolate scone (a white chocolate capsule of jam made it a jam-filled, mostly solid white chocolate scone., Decorated to look just like a scone it was cute.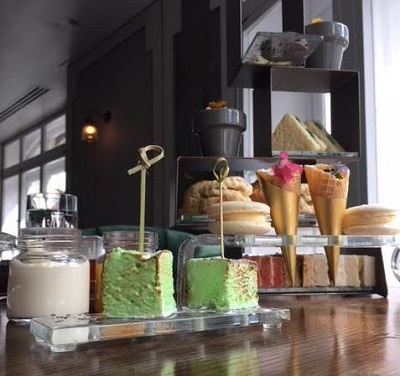 The solid white chocolate cucumber sandwich with white chocolate dyed green for the cucumber added to the chocolate pieces of the tea. It was finished off with two chocolate biscuit replicas with the milk chocolate digestive the one I ate the most of.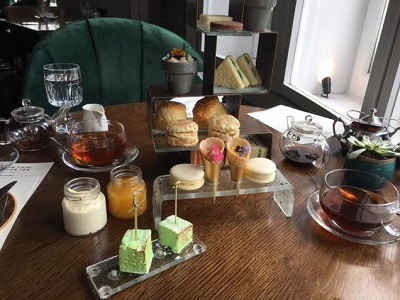 All in all I can absolutely confirm that if you are a white chocolate lover you are going to be in heaven with this Afternoon Tea. The Choc on Choc Afternoon Tea is available ONLY during Afternoon Tea Week so rush down now – you can book on the AfternoonTea.co.uk site