November 25, 2011
WIN a HAMPER of Green & Blacks Chocolate [CLOSED]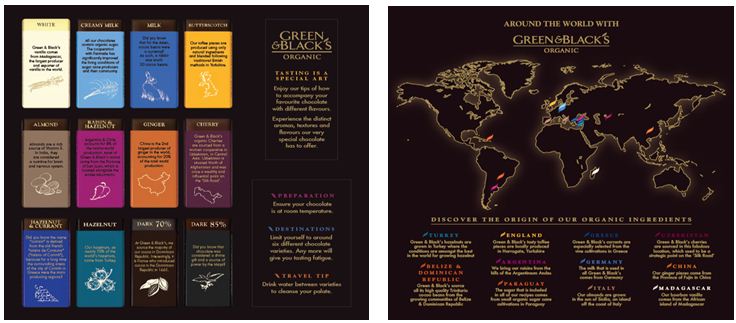 Right – I have a MASS of Green and Blacks delicious chocolate to give away.  I know I gave away their brand new flavours earlier this week but today I'm giving away a mass of amazing chocolate – YUM! Not in a basket or box or anything but it might as well be a hamper for the huge amount you'll be getting 😀
There is an element of skill in this competition.  No simple entry.  I want to know you actually know what contest you entered when I email you as the winner and no longer get people asking what it is they won when the name of the blog is even in the email.  I want this massive prize to go to a reader who cares 🙂  The prize is awesome and worth at least £40 (I believe) and I don't expect many entries because this requires effort 😉
What you'll be putting some effort in to win is the following:
One box of The Tasting Collection: For foodies everywhere, giving the new Tasting Collection will be a gift that creates the centre piece of any dinner party. The kit contains a mix of twelve miniature bars of Green & Black's signature flavours, as well as tasting note cards featuring interesting facts, recipe suggestions and flavour combination ideas.  The kit also includes a map showing the origins of the bars' different organic ingredients, allowing you to taste your way 'Around the World' from the comfort of your home.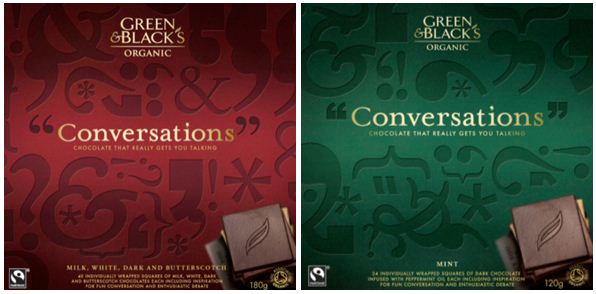 One of each box –  a Mint and a Mixed: An equally perfect present for any social occasion, especially a party or group event, is the 'Conversations' collection.  Available in either Mint flavour or a selection of Milk, White, Dark and Butterscotch, each box contains individually wrapped Green & Black's organic chocolates with fun, conversation-sparking questions printed on each wrapper.  It's the perfect ice breaker and party staple for entertaining your guests.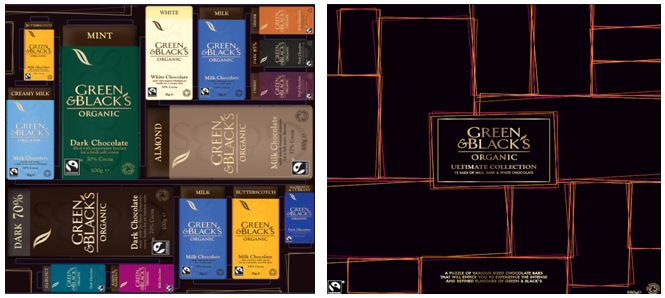 One box of Ultimate Collection:  For true Green & Black's aficionados or chocolate lovers who think they have tried it all, the Ultimate Collection is a must-buy gift.  Open the box to discover a mouth-watering puzzle of Green & Black's bars in a variety of sizes and flavours, with favourites such as Butterscotch, Milk, Cherry and Dark 70% alongside the exclusive new Dark Hazelnut flavour, only available in miniature.
The competition is this: What new flavour bar would you invest for Green & Blacks and WHY?  I want to know what type of chocolate you'd use (milk, creamy milk, dark, Maya Gold flavour, darker shade of milk, 70%, 85%, or what?), the added element you'd include (spices, fruits, nuts, insanity, or what?) and why you think that flavour would work.
Since this requires some thinking and lots of writing and since your recipes will be judged on the basis of the bar you have created, the winner will be drawn on December 5th. You can post your recipe here or on Facebook and I will gather all entries (which you can also mail directly through to me using the "contact me" button) and they will be judged by myself and probably another chocolate expert and the winner will be the person who creates something unique, different but also palatable and you would want to see in the shops as a new G&B flavour.
Jo McGawley has WON!
Good luck everyone and I can't wait to see your flavour creations!
Da rules:
1.You must be subscribed to the blog to win.
2.Only one entry per household.
3.The competition closes on 5th December 2011 at 12 noon.
4.Only open to those 14 or over on 25th November 2011.
5.I'll choose 1 winner based on the thoughtfulness, completeness and liklihood that the bar and flavours would work
6.Only available to UK addresses.
7.No cash alternative available.
8.Your details won't be passed onto anyone else