Tag Archives:
Dufflet
Nougat, Orange & Honey Dark Chocolate Bar Not at all related to Toblerone, this bar is a large flat block with random raised triangles. It reminded me a bit of chocolate makers like Marou who have eschewed conformity for random shapes. I ...
Comments Off

on Dufflet Nougato & Dufflet Clusterific Reviewed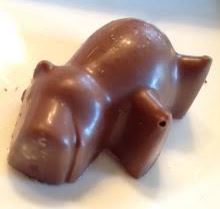 Not a long review needed except perhaps to explain something that people in the UK may be confused by. Despite the name, there is no actual crackling in this pig. Yes, I know, it seems logical what with pork scratchings and ...
Comments Off

on Dufflet Cracklin Lil Piggies Reviewed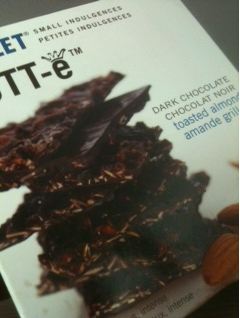 It was a warm day in Toronto, as most days in Toronto are when I'm in Toronto (largely due to the time of year I go…) when I walked into a Dufflet café I'd never been in before. It was ...
Comments Off

on Dufflet Confectionery By The Box Reviewed