Tag Archives:
Gu
Delicious – it's got to be delicious heaven I've gone to. I'm surrounded by chocolate treats, indulgences to give in to and Gu Puds. I cannot believe it. I'm so lucky I've gotten invited to the launch of ...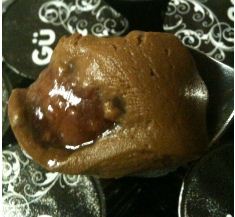 I am an unabashed Gu fan girl. I love Gu. In fact, I go all Gu-y when I talk about Gu because I love Gu so much. I think I accidentally harassed a Tesco about their cookies once. So when ...
Boasting no salt at all and with the illustrious name of Gu emblazoned across the front of the box with a delicious looking chocolate, its caramel oozing from the shell, this box and it's small cargo held all the promises ...