December 18, 2014
OMFG WTF Should I Buy?!? My 2014 Holiday Picks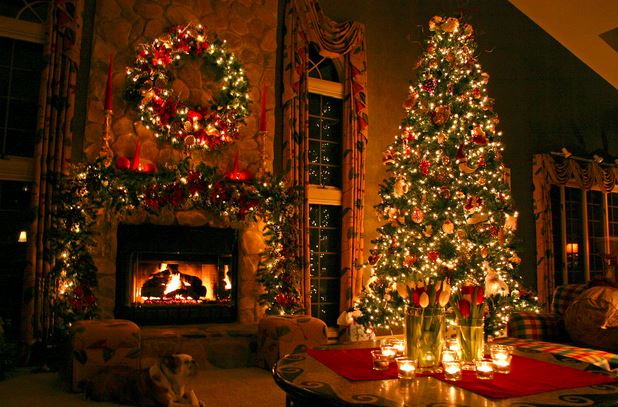 I'm Canadian and so besides a terminal need to be polite I also use "holiday" instead of Christmas. That's also because half my family is Jewish and so clearly Christmas wasn't the only thing happening in December but let me tell you – eight days of gifts?!?!? AND Christmas?!?!? SRSLY awesome being a kid in December in my household.
Mounts of presents aside, Christmas has become a time of the year when we are pressured to find "the perfect gift" – a mythical creature only evident on TV as the reality often goes something like this:
Child: "You got me Ultimus Prime Age of Ultron. I wanted Optimus Prime Revenge of the Nerds. You never get me anything nice/what I want. I hate you" <slamming door>
Parent(s): <bewildered look(s)> "Who knew there was a difference"
Christmas is built up by the media as something amazing while husband and I struggle to get a tree decorated by Christmas eve and I spend most of the night, often to 2am, wrapping presents for family *AND WE HAVE NO KIDS*. I shudder to think what my life would be like if we had kids at Christmas.
HOWEVER for you people who, like husband and I, struggle to figure out what to buy one another I have created a girl and guy geek guide to what are sensible yet fun Christmas presents. With the Firebox catalogue being a bit of a non-starter for us this year this is, in a sense, also a wishlist for the holidays 😉
Under £10
Dear goodness is it Secret Santa time AGAIN?!? I barely know <insert co-worker name in here> and HR/the office manager/management/whomever was lumbered with it was so late organising it WTF am I supposed to get them? Well, FEAR NOT intrepid office workers – buy these easy gifts and you can gift them to pretty much anyone
MINI GOLD REINDEER & FLUFFY ANTLERS from Lindt  £5.99 because nothing says "secret santa" quite like chocolate and fluffy reindeer antlers 😉
Molton Brown bauble filled with bubble bath – well, bath and shower gel. £10 only for awesome people at the office (I asked for one in Secret Santa and didn't get it. I'm not bitter…much) (changed scent as one I added is now OOS)
Curious chocolate cupcakes from Harrods exclusive Cirque du Sweet range each contain a deliciously creamy filling (too swet for me but most will love them) £9.99
Masserini In A Jar 300g from Carluccios – the biscuits are made with cocoa and hazelnuts, and they have a rich, melt in your mouth texture (LOVE THEM) £7.50
Mason Cash Petit Beurre Biscuit Making Set – The set contains a stamp-shaped cutter and 8 silicone tablet moulds, each embossed with stamps from around the world. From Divertimenti £9.95
LINDT FOR CHOCOLATE LOVERS BAG The bag contains one 51g box of smooth milk, white, dark and hazelnut Napolitans, a 50g cornet of luscious LINDOR milk chocolate truffles and the classic 100g LINDT Bear £8.49
Ferrero Grand Rocher – A delicious milk chocolate shell with hazelnut pieces, containing 2 Ferrero Rocher. Available only at Tesco. £4.99
Under £25
Now, there are a few indulgences in here. Husband and I try and be sensible but it becomes difficult in any budget sometimes to find something nice and a treat.
DIPTYQUE Figuier mini scented candle which smells DIVINE! From Selfridges £20.00
L'Ora di Cioccolato – This gift box offers chocolatey flavours, sweet and savoury including truffles, thick drinking chocolate and cocoa papardelle. From Carluccios £25
Tommy's Tin – At Christmas 1914, Princess Mary, the daughter of King George and Queen Mary, arranged for tens of thousands of tins containing home comforts to be sent to servicemen on the Western Front, on the high seas, and in the new air service. To commemorate this event, Fortnum & Mason has created this beautiful tin. £20
Build your Ferrero Rocher Pyramid – new pack includes a pyramid stand and 60 Ferrero Rocher for *real* Ferrero Rocher lovers 😉 £21
NATIVE UNION Power Link micro USB leather knot from Selfridges because no girl should be without one  £24.99 (this is now OOS – SORRY!)
Conundrum Wine Aerator – Due to the decanter's unique design curves, once the wine is poured inside it undergoes an initial phase of aeration and oxygenation. From Divertimenti £22.50
The Cheese Board Camembert Baker – A beautifully decorated ceramic baker with which to prepare and serve the gooey goodness that is Camembert cheese. From Divertamenti £18.50
Under £75
A little more indulgent but not breaking the bank, these make the perfect gift for someone and as a single stand-alone gift will be sure to please.
Lindt EXCELLENCE Chocolate and Wine Masterclass – probably the best wine and chocolate pairing I've ever been to and it's every last Thursday in the month for only £40
Acacia Cheese Board – Engraved with a grape leaf motif, in homage to the traditional French way to serve fromage £27.95
Thomas Sabo Harrods Shopping Bag Charm – self explanatory 😉 in sterling silver and divine £45
LINDT SANTA (1kg) With his jolly smile and dazzling red and gold foil wrapping, this 1kg LINDT Santa is sure to make a big impression under the tree this Christmas. £39.95
The Cheese Board Cheese Plates- Set of 6 each one depicting a classic French or English cheese. Made of bone china. £37.50
Golden Tea Leaf Tea Infuser – This silver-plated tea infuser features two gold-plated tea leaves at the end of its chain and is engraved with the Fortnum's logo £38
Il Massimo – A statement red box generously packed with some of Carluccio's most iconic products. Unwrap the bow to reveal a bottle of prosecco, panettone, fiocchi di neve, gianduiotti, trofie durum wheat pasta, pesto Genovese, olio di colline extra virgin olive oil, carnaroli rice, porcini oil, wild boar ragu, pappardelle pasta and a milk chocolate coin. £75.00
Over £75
Whether it is a WSET course, or a scented pendant from Harrods, these gifts are 'da bomb'
Dead of Night Dead of Night Necklace (Pure Perfume Oil, 1.25ml) from Harrods I have always loved perfume necklaces and this is just the ultimate one. £120
Armand De Brignac Ace of Spades Gold has a beautiful, complex bouquet full of fresh and lively floral notes. The palate is sumptuous, with racy fruit character that is perfectly integrated with the wine's subtle hints of brioche.£295
Emile Henry Baguette Mould – this offering from Emile Henry will ensure you attain the optimum level of humidity for crusty on the outside, airy on the inside baguettes. £88.95
Crystal Head Vodka 3000ml (yes, THREE LITERS) The vodka itself is made in Newfoundland, Canada. Distilled four times and filtered three times through semi-precious crystals known as Herkimer diamonds £345
WSET Level 1 Course –  providing basic product knowledge to first time employees in the wine industry and the interested consumer alike (get a gift certificate!) £145
Staub Vegetable Cocotte – The Staub Vegetable Cocotte is ideal for stews, roasts, soups, casseroles and other one-pot classics. Made from heavy cast iron it retains heat and distributes it evenly £258.95
Mont Blanc Hamper – The ultimate Maison du Chocolate Hamper with what seems like one of everything (well, not a tree or an ornament but you can't get everything 😉 ) and it is possibly the ultimate foodie indulgency (well, 6 foodies maybe!) £191
Harrods The St. James hamper of AWESOMENESS – Only the finest will do here; bone china mugs, cocoa-dusted macadamia nuts and Turkish delight. Christmas pudding fudge and panettone enhance the Yuletide flavour. £350
So there you have it – my guide covering the inevitable office Secret Santa, the inexpensive geek gift and the ultimate indulgence. I have been sitting on some of these since July (evidenced by my article on the HuffPost HERE) so it's not like I haven't been original or anything – I totally picked new stuff 😉