October 13, 2015
My Insiders Guide To Chocolate Week Events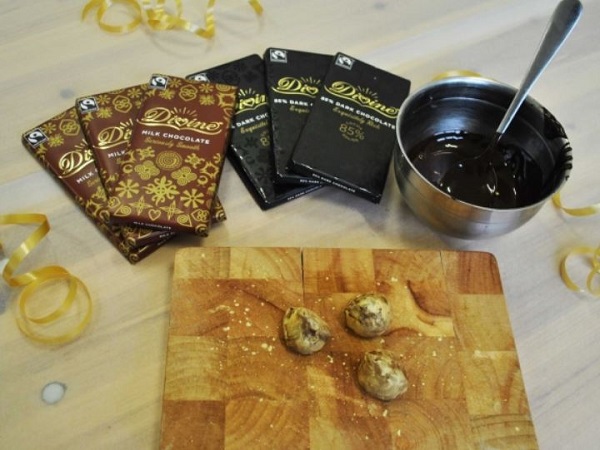 What's the use of being a food and drinks blogger if I don't get a sneaky peek at things not in the press releases fluttering around out there and that's exactly what I've got for you here. I went out and asked the various different contacts I have what they were getting up to for Chocolate Week and they got back to me with their best, yummiest, most fun events or specials. Whether it is Chococo's special pairing or the unlimited chocolate at only one Paul's Bakery location, here is what Chocolate Week has in store for you that you might not have read elsewhere.
Probably the hottest ticket this Chocolate Week is Tuesday October 13 with the finals of the Godiva Chocolate Challenge. Participants are the shortlist from dozens of delicious entries and the winner's dessert goes on the menu for a limited time at Hix. In addition to this, Godiva are launching Mousse Meringue with 10% of future sales in the UK being donated to Breast Cancer Now charity.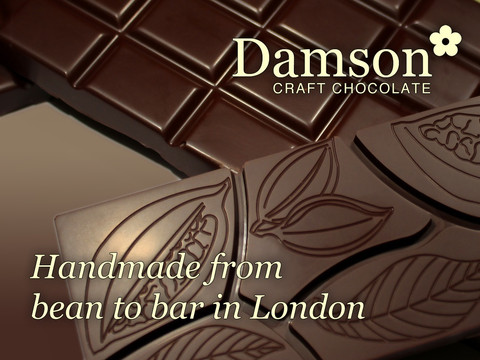 The most anticipated opening this week is that of Damson Chocolate. This new microbatch bean-to-bar company is run by chocolate blogger Dom Ramsey and was the result of his passion for quality chocolate. Besides his new shopfront you can also get involved with Damson Chocolate and his Kickstarter to buy a new machine or buy his chocolate at The Chocolate Show. Everyone in the chocolate world is wishing him well and I just love his creations!
It's not all happening in London folks because every day of Chocolate Week 2015 both Chococo shops in Swanage and Winchester will be sampling different chocolates from its range of 2015 Great Taste Awards and Academy of Chocolate Awards winners, their new range of hot chocolates and other delicious items from their range. I'd be visiting every day 😀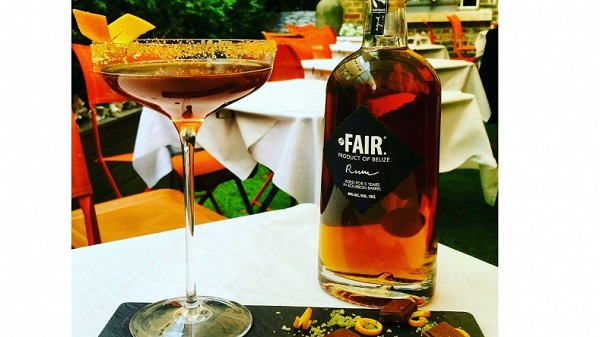 Divine Chocolate will be working with Fair, the world's first Fairtrade spirits brand to make a unique chocolate cocktail which will be available in bars across London. To celebrate both National Chocolate Week and National Rum Week some of the best bars across London are coming together to create a special celebratory menu that features Fair Rum and Divine chocolate as both flavour, garnish and pairing to the drinks. Participating bars include: Merchant house, Resident Paradise Row, Pearson Room, Hush, Jinju, Skylon, London Capital Club, Smith and Whistle – visit them and ask them what they're featuring!
Great chocolate is created like great wine. It's crafted, not manufactured. It's grown, not processed. It's savoured, not swallowed. And there is a great story behind every bean, every bar and every taste. To recognise such an ingredient during National Chocolate Week Milestone's pastry Chefs have gone all out in adding great chocolate treats to their Traditional Afternoon Tea which will feature chocolate éclairs, decadent chocolate brownies, chocolate covered marshmallows and a shot of white and dark chocolate mousse. If you want to go beyond the usual world of dark and milk chocolate, then join us for a real treat. £39.50 per person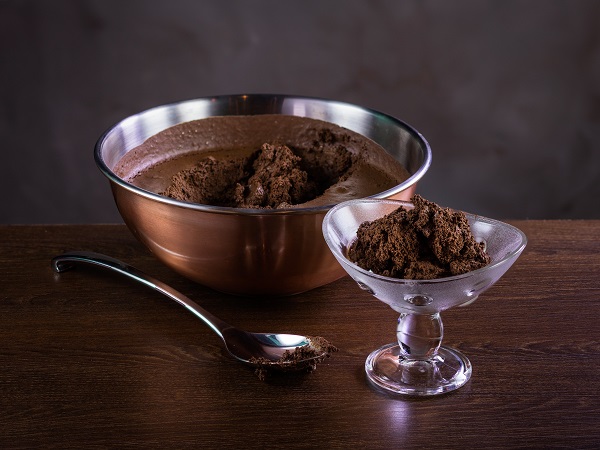 UNLIMITED chocolate mousse at Le Restaurant de PAUL Tower 42 –   Newly opened at one of the City's most iconic skycrapers, Le Restaurant de PAUL at Tower 42 will offer diners bottomless Mousse au Chocolat a Volonte (£6.50) throughout Chocolate Week. The ultimate after-dinner indulgence, or, you know, the as-dinner indulgence 😉
I'm a bit of a boozy person at times but I prefer mine as cocktails if I'm not working up taste profiles and for my delight (and yours) Chococo has linked up with renowned, Winchester-based food and drink bloggers The Cabinet Rooms to host an evening of Chocolate Enlightenment. This unique event combining a tutored chocolate tasting with themed cocktails (and some savoury nibbles!) will take place at Chococo's Winchester shop on 14th October. I'm thinking of cancelling dinner with a friend and heading there 😉 Tickets for the event are £40 per person but CALL as the ticket sales had ended when I checked 01929 421777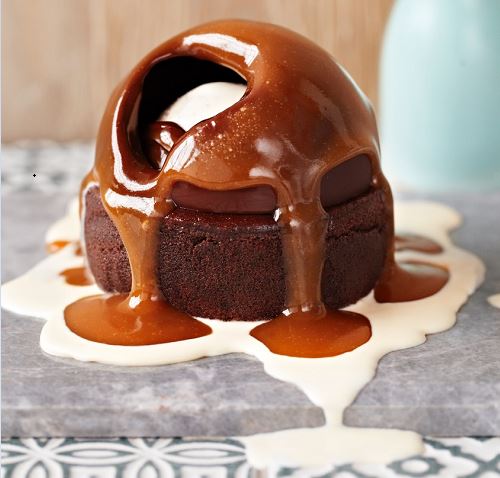 On the dessert theme, ASK Italian have just launched their new Autumn menu, with a special focus on an amazing new range of desserts. The star of the show is a new 'Chocolate Lava Mountain' – a hidden scoop of vanilla gelato sits on top of a hot chocolate fondant cake, which in turn is hidden under a dark chocolate cup. Hot toffee sauce is then poured over the whole thing, allowing the chocolate cup to melt and reveal the gelato. OMG I think I need one right now and it's a snip at £6.55
Want to do something Wednesday but trapped in the capital? Do you love chocolate? Have you ever wanted to learn about what makes Divine Chocolate so unique? You know you have! So go to the new My Chocolate Golden Divine workshop. Taking you through the history of cocoa and the remarkable process of Fairtrade Chocolate, you will enjoy the indulgent tastes of caramel and Divine Chocolate whilst making your own gold coated Divine Chocolate truffles and buttons to take home. It's £49 but worth it https://www.mychocolate.co.uk/individual/golden-divine-chocolate-workshop/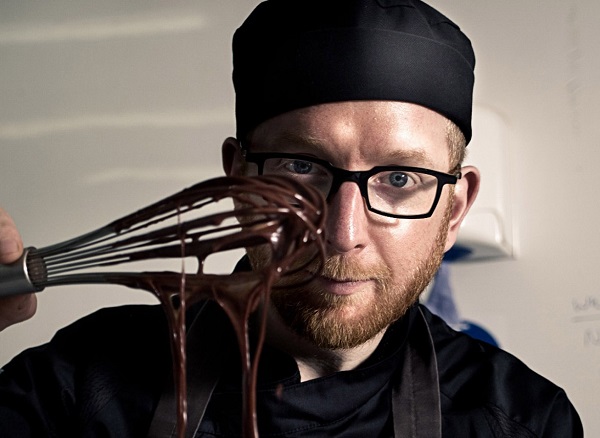 Want to meet the mind behind some of the best chocolate in London and around the UK? Master chocolatier Paul A Young has teamed up with Harvey Nichols to create a chocolate themed afternoon tea available in all of their stores. You'll get to meet the man himself in Edinborough, Bristol, and Leeds during special afternoon tea sessions (and you'll get a goodie bag too – YUM!) Check the website if you're in Bristol, Edinburgh or Leeds and want to meet Paul and book for one of those special exclusive sessions (sorry London – you get other stuff in other places) otherwiseyou can use experience the afternoon tea for £20 at Harvey Nics in that there London town, Manchester, Bristol, Edinburgh, Leeds and Birmingham Monday to Sunday (champers it up for £8)
Rococo are also in on the chocolate week action with a whole heck of a lot of pairings and samplings which are happening at their shops every day so check their website. Some are free and some are ticketed so check the website to check what exactly is happening when and where as there are multiple things every day+. I'm thinking of buying a ticket to the Friday the 16th Rum & Chocolate Pairing with Ian Burrell, Global Rum Ambassador. He was insulting to women the last time I saw him at a trade event but I'm sure he's a nice fellow. It would make a nice end to a day at the Chocolate Show as well at 5 – 7pm and 7:30 – 9:30pm at their Moxon St store and only £25 per person.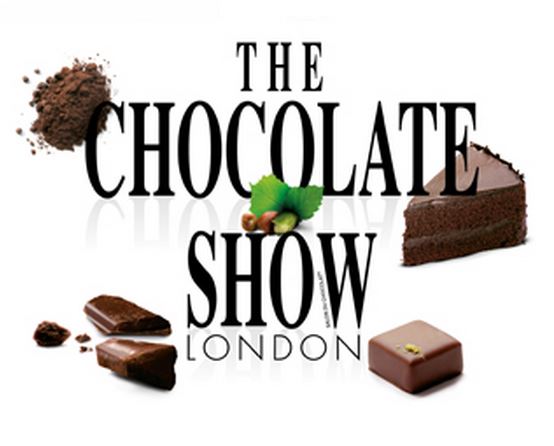 As I mentioned there is, at the end of the week, The Chocolate Show happening at Olympia. It has brown into one of the largest, if not the largest, celebration of chocolate in the UK that I am aware of under one roof totally dedicated to chocolate. Tickets are cheaper in advance so I'd pop over and buy some.
Chocolate Week stuff continues on the 20 though with MasterChef Finalist Tony Rodd as he cooks up a three course menu inspired by chocolate in celebration of Chocolate Week. Working in partnership with Divine Chocolate, Tony demonstrates how the ingredient can be used in both sweet and savoury dishes to produce stunning and versatile flavours.  Serious fun! http://www.divinechocolate.com/uk/good-stuff/events/2015/10/dinner-masterchef
So there you have it. A lot of these events you have to know about them in order to go to them so remember to check out stuff near you and hey – eat good chocolate this week because it's Chocolate Week!