September 30, 2015
The Chocolate Show in London returns to London 16-18th October with Patisserie, Origin Chocolate, and Fun Activities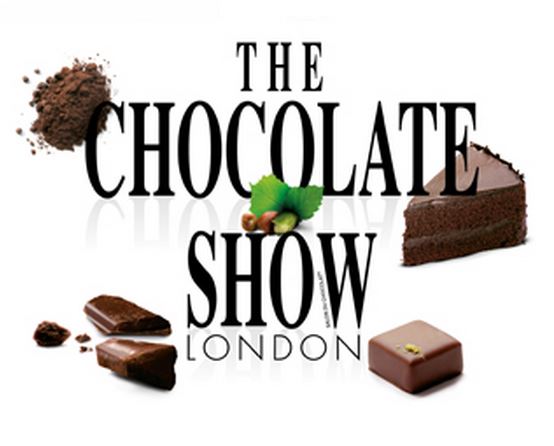 True chocolate lovers have had the date marked in their calendars for ages but for those who aren't involved in the industry you might not know that The Chocolate Show is almost here!
Salon du Chocolat has a new line up of features for the 2015 London edition of The Chocolate Show, which will take place at Olympia's National Hall, 16-18th October. I'm a big proponent of British made chocolate and so it's exciting to get such amazing UK chocolate makers and chocolatiers such as Rococo, Paul a Young, Hotel Chocolat, Divine, Marou, Willie's Cacao all in one place. It's a real treat that you shouldn't miss!
The event will be the first show in the UK to make chocolate from the bean, live. Anyone who went to Salon du Chocolat in Paris two years ago will remember Pierre Marcolini making bars from Vietnamese beans – well, the UK has gone one better and now visitors can get involved in the process and make their own bars of chocolate. HB Ingredients, Bean to Bar UK and Paul Wayne–Gregory will be demonstrating the techniques behind the chocolate making process and how you can achieve this at home. As part of The Chocolate Show's dedication to raising awareness of fine chocolate, a Bean To Bar area has been introduced, showcasing artisan makers exhibiting and selling chocolate made straight from the bean. Alongside this, bean to bar champions Cocoa Runners are bringing artisans with them from across the globe, giving you access to many brands previously unavailable in the UK. I love Cocoa Runners and highly recommend them always 🙂
Live demonstrations of patisserie and chocolate recipes will be a real treat (get it, treat? I know – I'm not comedian), with a line up filled with everyones favourite celebrity patisserie chefs such as Will Torrent, Paul A Young, and GBBO winner Edd Kimber.
Of course, if you read my blog you will know that the Great British Spiced Chocolate Challenge (GBSCC) is set to truly spice up Olympia, with the final round of the challenge being judged live at the show. Over 100 professional and amateur chocolatier entrants will have each created a new spiced chocolate sensation, using spices from British artisan spice company Seasoned Pioneers. The winning product will be fast-tracked into a top London food hall in time for Christmas 2015!
The Chocolate Show is the grand finale of Chocolate Week (12-18 October). Event organisers expect 15,000 to attend the show with more and more people learning about quality chocolate every day (thanks to me, right? Right?).
A VIP Gala Evening will take place 7pm-10pm on Thursday 15th October and will feature an exclusive first look of the Chocolate Fashion Show.
Show dates: 16-18th October
Venue: National Hall, Olympia, London
Times: Friday: open from 11am to 7pm; 
Saturday: open from 10am to 7pm;
Sunday: open from 10am to 6pm
Prices: Adult: £15 on the door / £12.50 in advance; Child (from 4 to 12 years old) / £10 on the door/ £8 in advance
www.thechocolateshow.co.uk