November 17, 2010
Moser Roth Dark Chocolate Truffles from Aldi Review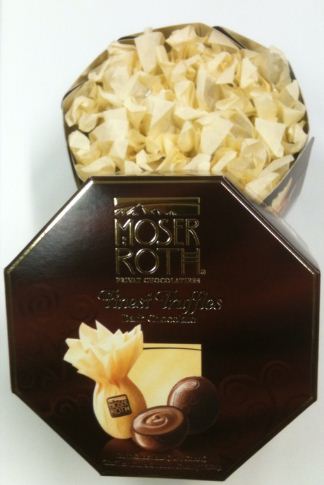 I felt it important in this chocolate review to make sure you knew where to get these from I have a soft spot for Lindt and while I know it is oily and sweet, there is something about that meltingly wonderful chocolate that makes me go gooey.  I can only tolerate about one but yum.
When I opened the Moser Roth box, I was greeted by happy light yellow paper but a smell of sugary chocolate.  I immediately panicked and shared them with the local pod.  I awaited their reaction and everyone said that they enjoyed it.  I was surprised and with some fear I bit into one.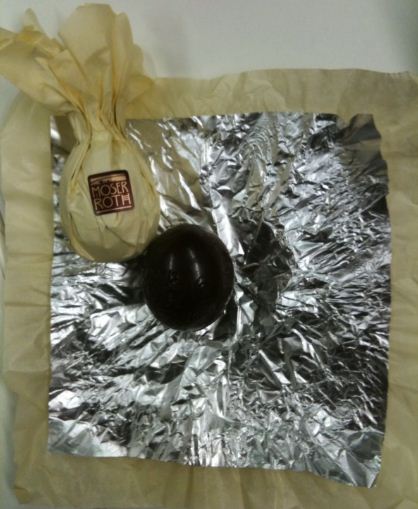 'Lindt only better' was what I thought.   The shell is dark chocolate but the inside is a milk chocolate melting centre.  The shape is somewhat egg-like but this would never be mistaken for an Easter egg.  The chocolate itself is a thin shell of dark chocolate perfectly balanced by the sweet meltingly delicious middle.  While there was an air bubble in the center, I didn't mind!
This is a box of chocolate to have open at a party and share with friends.  I have to admit that the sugary scent does put me off slightly but the taste… the taste had me eating a second 🙂