October 1, 2013
Lindt Lindor Coconut Truffle Balls Reviewed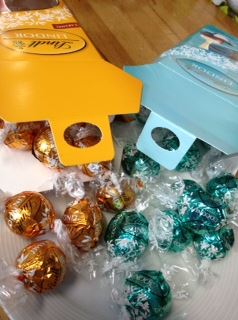 I do have a 'soft spot' for Lindor. Get it? 'Soft spot' because, you know, Lindor has a soft chocolate centre… hello? *taps mic* Is this thing on?
ANYWAY – so there is a new limited edition chocolate ball from Lindt for Christmas (YES, it is that time of the year already – hey – I was doing Christmas during that heatwave in JULY… try getting festive with a mug of hot mulled wine in a t-short & shorts while sweating!). Lindt are releasing another limited edition Lindor truffle ball and this year it is COCONUT!
This Lindor split the office. Some liked caramel, some liked coconut. It was like Marmite (only everyone who liked coconut liked these – just some more than others). The office quickly split along Lindor lins – part of the office was absolutely over the moon with the Lindor coconut. They quickly hoarded those I had left out, furtively stealing them back to their desks.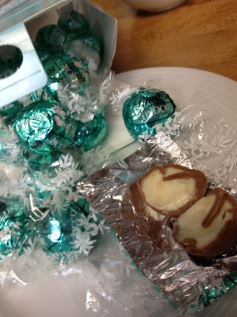 The coconut is interesting – it is a white chocolate center with an intense hit of coconut flavour. There is nothing artificial-tasking about it and everyone agreed that it was one of the best coconut flavours that they had tried for a while. Some did express that it was slightly sweet but isn't that what Lindor is all about? A sweet, indulgent treat!
If you like coconut, you're probably going to love this. I don't and so I have to give them a miss but even I have to admit that it is a really well executed coconut flavour. I may not like them but judging by the office's reaction to them, if you like coconut, you'd best buy TWO boxes of these this holiday season because when they are gone, they are GONE 🙁