September 30, 2013
Meantime Chocolate Porter Reviewed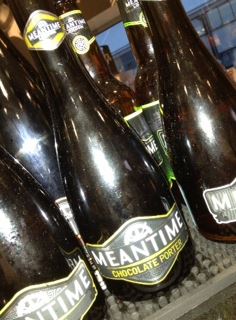 I always thought chocolate beer would taste a lot like bad chocolate. I imagined it would be like those chocolate-scented candles that smell sickly sweet and disgusting. I steadfastly refused to try it, even when given a free bottle by Meantime, a London brewer. Finally the brewer poured me some and I found myself in a difficult, but thankfully rewarding position.
Let me be completely clear here – none of the chocolate beer I have tried, and I have now tried almost all I could find, tastes like chocolate. Few of the chocolate beers have discernible chocolate notes on the nose and few have discernible chocolate flavour. There is a reason for this – it hasn't seen any of the confection at any point in its life (unless it gets put next to chocolate on a shelf).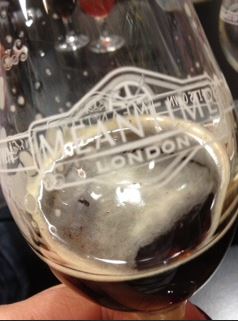 Chocolate beer is mainly created using roasted cocoa nibs. There's no need for the bean to be taken any further down the process and actually that would make it unsuitable for beer making. I can't imagine Meantime having to clean those giant tanks after they've been full of melted chocolate!
The chocolate porter comes in a 330mL bottle. I has a lovely dark colour and it isn't too fizzy making it far too easy to drink. It has some cocoa notes in the nose but it also has other dark porter-like notes in the nose. I think I'm getting a roasted grain scent but I'm not smelling much hops which I'm thrilled about, not being a massive hops fan. The flavour as you taste it is definitely dark with those grain notes and the cocoa is really hard to pick out but you know they are absolutely there.
As a chocolate beer I think you might be disappointed if you were expecting something that mimics an actual chocolate bar but as a chocolate porter, this brings to beer some of the delightful elements of cocoa sibs and the four grains that Meantime use to create this dark and delicious beer. I'd buy more 😉