September 27, 2013
VietCacao Milk Chocolate with Cinnamon Cashews and Dark Chocolate with Peppermint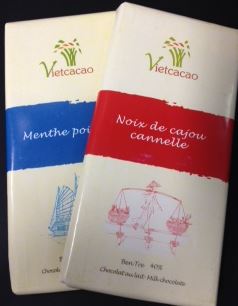 You may recall I did a review of the pure Ben Tre bars. They really were delicious and well worth the investment as they not only help the farmers sell their delicious beans, the chocolate company also support students with disabilities. When you buy a bar, there is an absolute benefit to those who need it most. Please do consider swapping to a slightly more expensive chocolate that does a world of good.
When describing the Ben Tre bean bar, I often use the word "nutty". Not in the sense that it is crazy but in the sense that the bean carries the nuttiness through naturally. This, of course, makes it both easy and difficult to work with.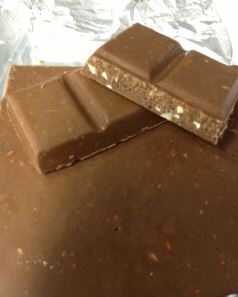 The "cinnamon cashew" bar has a lovely delicate cinnamon that I don't mind against the milk chocolate. Cinnamon can sometimes be jarring against milk chocolate but here it has been expertly combined with the milk chocolate to create just enough flavour to bring the cinnamon out but without overwhelming all the other flavours. The chopped cashews are delicious if slightly softer than I usually like them but not everyone is me. There is a slight chalky note to the chocolate that may be coming from the cinnamon as I didn't get it in the plain milk chocolate bar. For me it is kind of distracting and lingers this means I don't enjoy the chocolate as much.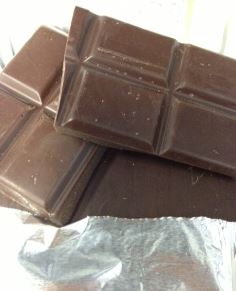 The Dark chocolate with peppermint reminds me of a solid After Eight. That dark chocolate inused with peppermint is like getting a diet wafer thin mint (in a chunk). As it melts the chocolate continues to be overwhelmed bu the peppermint but wow… this is the ultimate after dinner chocolate or perhaps make some hot chocolate from it. Ooooo… you could melt it and make a cocktail with it swirled around the inside of the glass or whip it up with some cream and maybe a dash of vodka 😉
Both of these bars are brilliant. While I may not be a huge fan of the cinnamon and cashew that doesn't mean you won't adore it. Give it a try – don't just take my word for it. When you buy a bar (or two) please remember that you are supporting more than just a small chocolate maker – you are supporting students with disabilities and a small nation rock the world with its chocolate 🙂