December 11, 2014
Godiva – I Once Knew a Girl Called Godiva… (Godiva Christmas Collection 2014)
OK, no, I didn't but you know – song lyrics that have *NOTHING WHATSOEVER* to do with Christmas 😉 because I am currently sitting through back-to-back, never-ending cheesy Christmas song (*sings* it much be Christmas tiiiiiiiiiiiiiiiiiiiime)
So, it's Christmas and you're looking for something nice to give away. Well, I'll have a swanky box with Swarovski crystals filled with heart cookies and whiskey truffles please. What do you mean it comes filled already? Sheesh… a girl always has to suffer the indignity of settling 😉 🙂 *KIDDING*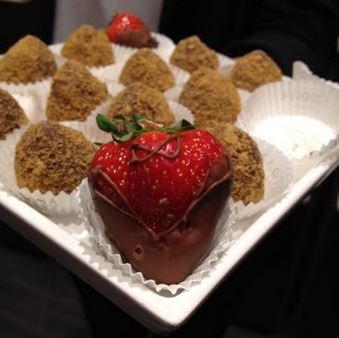 So I have to say I had a lovely evening at the press launch of the Godiva Christmas range. It was so festive in the shop and I got to try the Speculoos chocolates (not my favourite truth be told but I'm not a massive praline fan and that is what Godiva is known for), the whisky chocolates, some dressed up strawberries and see the Christmas collection.
What do you get the hostess with the mostess at the holiday season? The ultimate chocolate gift – the Godiva bespoke hamper. You can buy a standard hamper online or if you would like to 'build your own' hamper, boogie on down to one of the Godiva stores and you can fill your swish basket to the brim with your favourite chocolates. Starting from £125 because awesome is never cheap 😉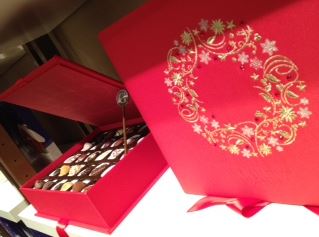 Christmas Swarovski Box (this puppy is £120) This gorgeous gift contains 60 chocolates, including new white and dark sujets and winter pallets from the exclusive Christmas Collection. So that means you're getting caramels, truffles, pralines, noisettes, carres, mousses and more to make up the rest of this incredible selection box which I expect will be shared. An extra-impressive gift or festive treat that's unashamedly indulgent for the recipient and you 😉 😀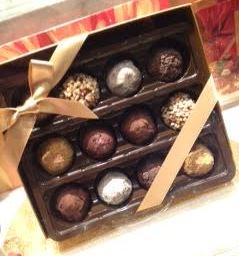 So really most of us need something a little more reasonable. The Limited Edition Holiday Truffles is one such box of deliciousness for those who love their nutty pralines from a trusted brand. Godiva has taken one of the classic symbols of warmth and nostalgia of a Christmas in your home, the Poinsettia, to present their assortment of delicious seasonal chocolates or truffles. only £12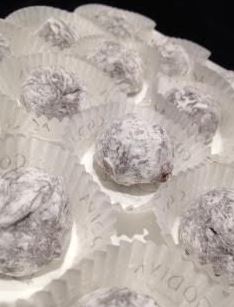 Wanna boozy Christmas? Well, and this is no joke, this whisky packs a powerful punch! 6 Whisky truffles filled with a part of a dram of whisky means that they are dangerous 😉 So you want a real boozy truffle that is filled with whisky – actual whisky – then these are the ones! £6.50 because they are quite literally filled with whiskey so not cheap <3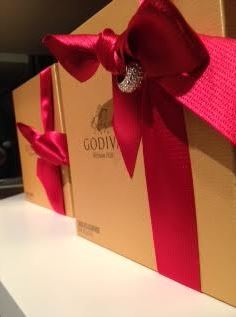 The seasonal assortment box…of new winter pallet creations and signature chocolates speak for themselves.
9 piece is £15
20 piece is £26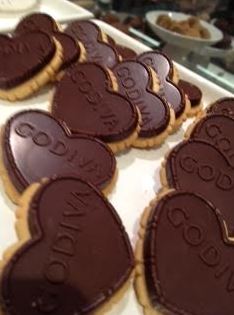 Or, a little bit different to a box of chocolates this year – give someone these 'biscuit chocolates' (that's my name for them, because they're more chocolate than biscuit!) I promise you, these are outstanding. Prices start from £7 up to the largest 50 piece assortment tin at £25 *sings* I left my heaaaaaaaart… in the Godiiiiiiva shoooop….
There is also the Godiva woolly stocking filled with milk, white and dark chocolate sujets. Simply scrummy! When you are finished you can also use it to adorn your tree because if you used it full it would stay full for long. At least not in my house 😉
So there you have it. If you want a very merry Godiva Christmas go get 'em tiger!