November 23, 2014
Cornish Clotted Cream Cake Recipe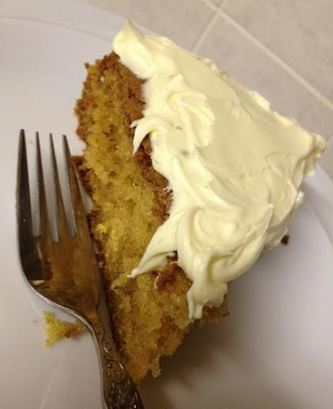 I wanted a pound cake but had no butter only clotted cream so I used a Madeira cake and lemon drizzle cake recipe and freestyled this cake recipe using clotted cream instead of butter.
Makes one 25cm round cake
Ingredients:
3 eggs at room temperature
227g caster sugar
1tsb vanilla extract
227g clotted cream (one pot of Rodda's Cornish Clotted Cream)
210g plain flour
1tsb baking powder
1tsb baking soda
Pinch of salt
Method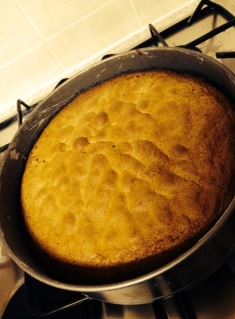 Preheat the oven to 180˚C or if you, like me, have a fan oven just heat to 160˚C
Line a 25cm round spring form tin greased and floured or use those funky liners from Lakeland (I don't have any – I have merely heard rumours of them).
Do the normal of beating the eggs one at a time into the sugar until extremely well blended – so that it is much like a mousse and leaves a train when you lift the beaters out of the batter.
Next we won't be beating the butter but stirring the clotted cream until smooth. It very quickly gains a silky texture as you stir but make sure you do so it all goes into the egg and sugar mix easily.
Once completely blended, sieve in the flour, baking powder, baking soda and salt and fold into the mix gently.
Pour the mixture into the tin and bake in a preheated oven for 55 min, checking at the 50min mark just in case. You want a Cake Tester to come out clean.
Allow to cool for at least 5min before removing from tin and once completely cooled, either leave naked or decorate with a vanilla butter-cream icing.
ENJOY! I certainly did with and without icing 😉