November 22, 2014
Easy Plain Madeira Cake Recipe – Golden vs White Caster Sugar Test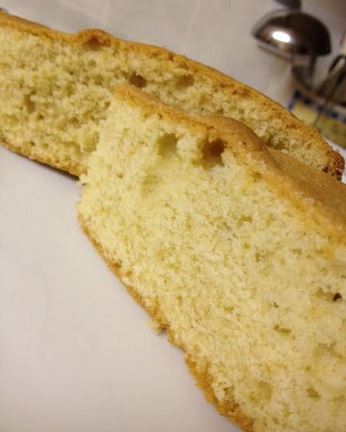 I was lucky enough to go to the Cake & Bake Show and be invited to the VIP area by Baking Mad. While my interview about the Nielsen Massey vanilla was rejected by the Huffington Post (so I posted it HERE) I also managed to snaffle some golden caster sugar for baking with.
Now, a long time ago I read a very comprehensive article about sugar and how the process used to create Demerara sugar was to strip the molasses out of the sugar them re-spray it. I don't know where it has vanished to on the internet but here is a fairly comprehensive article on sugar.
With the fact that white sugar has been heavily processed and that I'd like to try something different, I was absolutely floored to discover both golden caster sugar and golden icing sugar! It was so exciting and so I thought I'd do a head-to-head bake off using a simple altered Madeira cake recipe. One cake was made with white caster sugar, one with golden caster sugar. The results were surprising.
Ingredients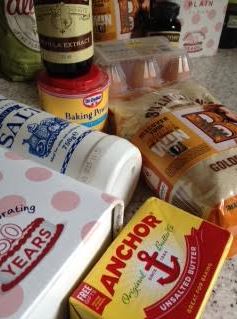 175g butter, at room temperature
110g golden caster sugar
2 large eggs
225g plain flour
Pinch salt
1 tsp vanilla
2 tsp baking powder
2 tsp milk
Method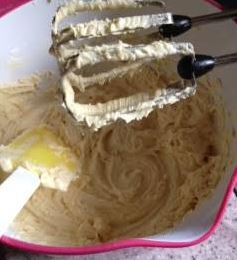 As usual, cream the butter with the sugar together until light and fluffy. The sugar should not be gritty. I found while the white creamed into the butter readily, the golden caster did not. For some reason it just didn't combine as well.
Add the eggs one by one, beating after each one. Both mixed behaved the same here.
Carefully sift the flour, baking powder and salt together into the mix and fold in.
Finally add in the vanilla and milk and make sure everything is mixed together. I did use a hand-mixer at this point.
I then took a springform pan I have buttered and floured and poured all the mixture into the pan.
Bake the cake at 180C (160C in a fan oven) for 50 min so that a cake skewer comes out clean and leave to cool.
Of the two cakes, the white sugar definitely looks lighter but it was also a flavour favourite, disappearing first.
So in a head-to-head competition, while the golden seemed reluctant to blend in the butter, it was the better tasking cake so WINS!