May 2, 2012
Cobnut Crazy – Cobnuts & Chocolate Bring Best of British To Everyone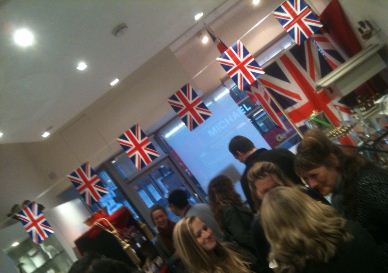 I am Canadian and I know all about apples, ice wine, the effects of glaciation, type A farmland, the ideal time period between picking corn and cooking it and lots more. We are a province of foodies, in Ontario at least (I have my doubts about Quebec who brought the world pea soup and poutine), and we're proud about it. That is why I had no idea what a cobnut is – we simply don' have them in Southern Ontario and they just aren't a major crop in Canada.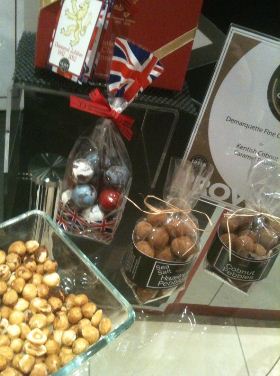 Cobnuts are apparently native to Kent. They are grown, in fact, mainly on a single farm. There used to be 5,000 acres of cobnuts grown around Kent 200 years ago. They were a medieval staple and were eaten at theatre productions much as we today eat popcorn. They were common but gradually replaced with other crops as they fell out of favour until a mere 50 acres were left where once 100 times that amount existed.
The lovely people from Hurstwood Farm have replanted acres of cobnuts after a hurricane destroyed most of their apple crop and now they are helping the cobnut make a comeback with roast cobnuts, cobnut oil and more yet to come. At Demarqutte we had the opportunity to try what Marc has done with the humble cobnut and he has turned it into something not at all humble indeed!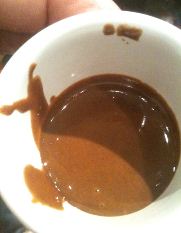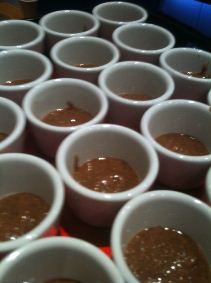 First we tried the standard praline most people buy from bulk suppliers. It takes a lot of equipment to create praline from raw nuts in bulk so most people buy it. This paste is a drying, almost tasteless sticky paste. The same made from cobnuts is a delicious and flavourful paste with a natural sweetness meaning that less sugar needs to be added. Surely this is a good thing!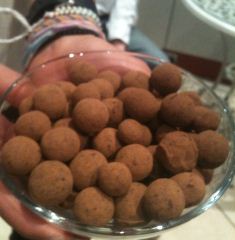 Then we tried some of the cobnuts in a ganache and then caramelised cobnuts enrobed in chocolate. Oh my goodness these were better than almonds and way better than hazelnuts… I wanted more! Next we tried something I thought I would not like – cobnut nougat. Now, I'm not a nougat fan but this was divine. Light, fluffy and the cobnuts were glorious in it.  Absolutely delightful and when enrobed in chocolate it was amazing.
This really opened my eyes to cobnuts – a truly British nut. It is flavourful, versatile and delightful. I hope more Brits embrace this nut year round because a cobnut isn't just for Christmas 😉