Tag Archives:
Vietnam
At the Salon du Chocolat I was talking with Emmanuel about the aging process in chocolate. They were demonstrating Vietnam and the whole bean to bar process and I asked the tough question – in a space like this how ...
Comments Off

on Pierre Marcolini – A Tale of Two Vietnamese Bars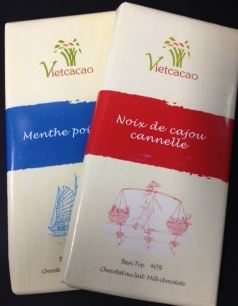 You may recall I did a review of the pure Ben Tre bars. They really were delicious and well worth the investment as they not only help the farmers sell their delicious beans, the chocolate company also support students with ...
Comments Off

on VietCacao Milk Chocolate with Cinnamon Cashews and Dark Chocolate with Peppermint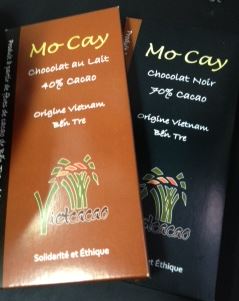 Everyone loves a good chocolate, especially one that comes with an uplifting story. The folk at Vietcacao have one of the most uplifting stories with their work developing the skills of students with disabilities. So not only are they developing ...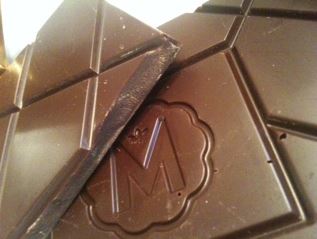 Cacao in Vietnam has an interesting history, mainly steeped in impatience. It is amazing to see the huge amount of cocoa coming out of this country considering that twice cocoa plantations were tried and failed and were destroyed or simply ...
Comments Off

on Marou Tien Giang Organic 80 Dark Chocolate Bar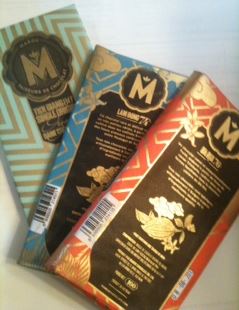 Little was known by me (and a few others) about cocoa from Vietnam before the two intrepid French entrepreneurs decided to set up shop in Vietnam and make chocolate from the beans grown there. What makes this a doubly interesting ...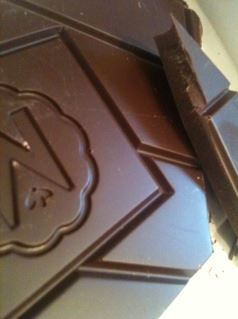 I went to the Marou site to learn a little bit more about chocolate in Vietnam. The cacao from Vietnam seems to have sprung onto the scene from nowhere, suddenly appearing and that just isn't the way cocoa works. It ...
Comments Off

on Marou Lam Dong 74 Chocolate Bar Reviewed