Tag Archives:
Nespresso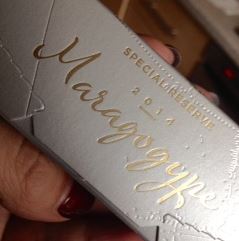 I have to admit that the whole not having to clean grinds out of the machine is one of the main reasons we went with a Nespresso machine. My father has one and I'd used it on a visit home ...
Comments Off

on Nespresso Maragogype Limited Edition Grand Cru Reviewed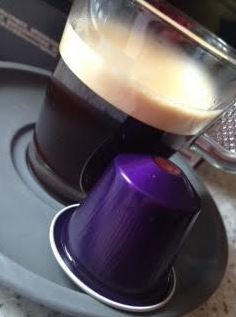 I'm a decaf drinker and so from Nespresso I've only had three choices and of those, only one I liked. So you can imagine my excitement when I was told that there were three new decaffeinated grand crus. I wrote ...
Comments Off

on Three New Nespresso Decaffeinated Grand Crus – Arpeggio, Volluto & Vivalto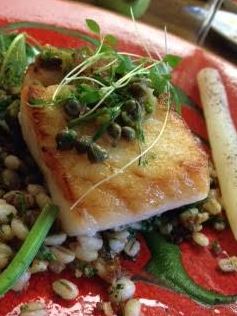 OK - Don't give up the day job - I hear ya. In all seriousness though the people at Nespresso are passionate about taste, ethical beans and flavour. Oh and the way things hit the palate (i.e. taste). I was ...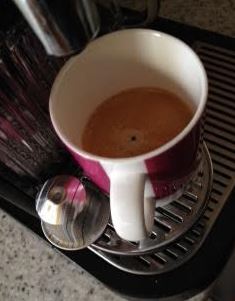 I'm not really a huge fan of flavoured coffee but when I was sent some I thought I'd go for it. I mean, what did I have to lose? Well the folks at Nespresso thought that they'd party up your ...
Comments Off

on Christmas with Nespresso Limited Edition Flavours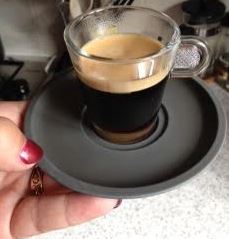 It may surprise you to learn that there is no Cuban coffee in this Cubania Nespresso. What may surprise you more is to learn that coffee was ripped up in Cuba and replaced with sugar cane. There were some amazing ...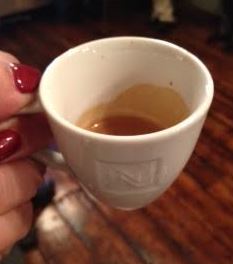 I was whisked away to Havana in Shoreditch by bus – probably the only time I'll be able to visit Cuba. The scene was somewhere in town, next to a mechanic's shop, which was by a barber and between the ...
Comments Off

on Nespresso Releases Cubania Coffee in A Little Bit of Cuba in London
I'm not a massive fan of Colombian chocolate. It is a deep, true chocolate flavour (the ones I've tried) but there's no zing there. The depth of the complexities just are not there in the chocolate. So I was curious ...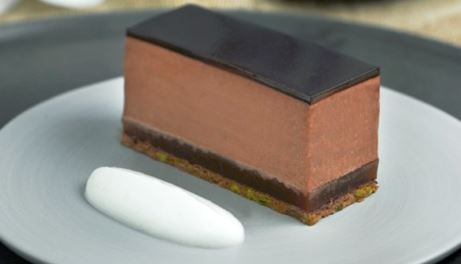 I was sent this recipe by Nespresso and I can't make it (there's too much going on and I'm too clumsy) so I'm hoping one you, my intrepid readers, will make it and post in the comments how it went! Preparation ...
Coffee Week is this year on right now and much like Chocolate Week, there is an amazing retail shopping opportunity available at the end-ish of the week at the Truman Brewery. There are some of the best coffees around on ...
Comments Off

on Coffee Week Fun Facts, Coffee Festival Info & Information