March 10, 2014
New Nespresso Spring 2014 Limited Edition Colombian Terroirs Capsules Reviewed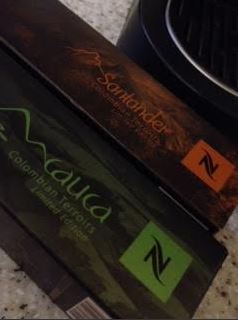 I'm not a massive fan of Colombian chocolate. It is a deep, true chocolate flavour (the ones I've tried) but there's no zing there. The depth of the complexities just are not there in the chocolate. So I was curious to try the coffee capsules from Nespresso as husband and I bought a machine over a year ago.
According to the press release, Nespresso coffee experts have turned to the "rich and diverse" coffee growing regions of Colombia to create the Spring 2014 Limited Edition Grand Crus duo which they are calling "the Colombian Terroirs". Nespresso coffee experts sought out green coffee from the regions of Cauca and Santander. These Arabica beans have very different aroma and taste profiles from which the two distinctive Grand Crus have been crafted. The Colombian Terroirs take the concept of Pure Origin Grand Crus one step further by demonstrating the diverse taste experience which can be drawn from Arabica varieties grown in different locations. Or so they say.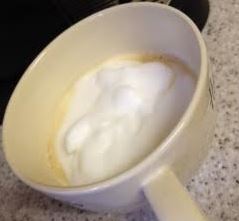 But what were they really like? Well, they were actually, to me, quite different. Apparently Cauca and Santander are two regions at opposite ends of Colombia. Found in the lush, green, fertile equatorial region of south-west Colombia, where coffee bushes grow on mountain-sides, the Cauca region feels the effects of the equatorial sun.  The Cauca Limited Edition Grand Cru is characterised by its fruity, winey aromas and juicy taste. This one is a 6 in intensity and was actually my favourite. Perhaps it was the slight fruit in the nose and on the palate but it was lovely and complex, not too dark and delightful as a cappuccino. I enjoyed it tremendously and I'd happily buy more.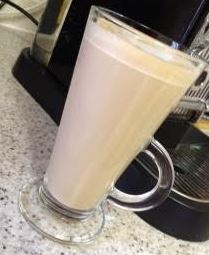 Contrastingly, Santander, to the north-east, is a drier, steeper region surrounded by mountains forming the other end of the Andes Cordillera mountain range. Here, coffee bushes are grown and protected from the high intensity sun by tall trees, resulting in a unique taste profile.  The Santander Grand Cru incorporates toasted bread notes with sweet notes of caramel and with a rounded and balanced finish. I didn't like this one as much but husband loved it. I found that while I like other 7 (notably the decaf) this was a bit harsher to me. I didn't get the sweet notes of caramel but husband adored it.
We're both still in love with Crealto but this pair were a happy medium for us. Each of us liked one but not the other, resulting n no arguments over the last pod (a frequent occurrence in our household). Both of these new terroirs are delicious in their own rights and each appeals to a different type of flavour profile lover. I'd guess that if you are a Papua New Guinea or African bean lover, you'll dig Santander and if you're a Madagascan and Venezuelan lover like me, you'll love the Cauca. You can buy these only from Nespresso boutiques.