January 12, 2015
I'm All About that Taste 'Bout That Taste 'Bout That Taste (not bitter) – just like Nespresso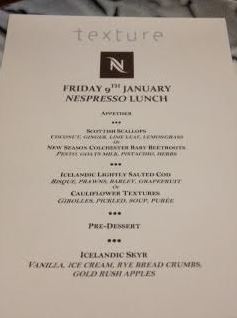 OK – Don't give up the day job – I hear ya. In all seriousness though the people at Nespresso are passionate about taste, ethical beans and flavour. Oh and the way things hit the palate (i.e. taste). I was invited to a lunch where we had to guess the missing ingredient (I totally guessed right but was too shy to say) as a way of launching three new Grand Cru coffees.
Nespresso are always pushing the boundaries. As you can see from my review of the flavoured coffees over the holidays (which sold out before I could buy some as gifts!), Nespresso take taste and flavour seriously. Whether it is balancing the inherent notes in a bean with an added flavouring or, in the case of the Grand Crus, getting the most out of the bean, it is all about that taste.
One of the most misunderstood tastes is bitter. To me, because this is the way I was taught, bitter is the drying of the palate at the end of a taste experience. It is when, after having a piece of chocolate you might experience a drying and salivating not connected with a tingling of the cheeks. That's bitter (and to me, unpleasant). Biter is often misunderstood as roasting or coffee notes or something similar in chocolate so it is always fun to taste coffee and pull the notes from that.
But we were here to try and identify what was missing as something was missing from our meal in every dish – we just didn't know what…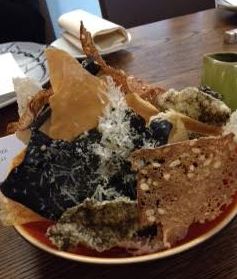 The home made crisps were too beautiful to eat but what was missing from them? Hard to say as they and the bread were gorgeous. The bread came with olive oil and lava salt – yum!
An initial amouse bouche was served without us knowing what it was. Turned out to be pumpkin soup but we were getting notes of seaweed, hazelnuts, carrot, tomato and more. There was a splash of olive oil which fooled us all. But what was missing?
Next we had either scallops or beetroot. As you can see I opted for beetroot and boy was it interesting. You can see a yellow one, an almost white one and a deeply red one.  The dish was amazingly diverse with all sorts of flavours going on. Absolutely fantastic however I don't know what is missing.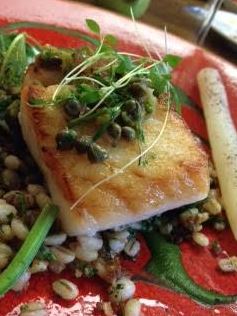 Next we moved on to fish. Everyone had the fish and no one opted for vegetarian but I opted out of the crustaceans (allergies) and as you can see, it was absolutely brilliant but here is where I started to suspect. I desperately wanted a dash of salt on my salted cod which tipped me off that either I use far too much salt in my cooking and food (I don't) or salt was what was missing. I was right BTW – salt and butter and cream were missing but for me the butter and cream were less obvious.
Then we had a palate cleanser before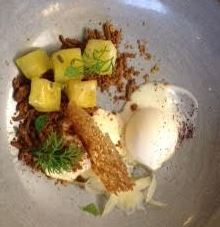 We had the most amazing dessert.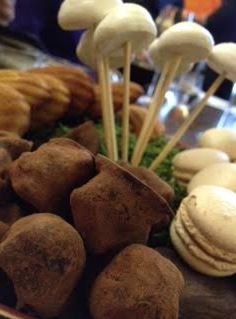 In addition to the dessert was this beautiful bowl of madeleines, macarons, chocolates and meringues.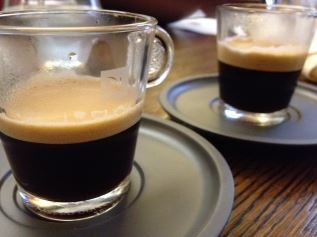 This was all to launch Nespresso's new decaf range of Grand Cru decaffeinated coffees. That means you get the same great flavour profile but without the caffeine. Apparently some people think that the caffeine is essential to the flavour of coffee but as Nespresso have proven, it absolutely isn't. These decaf coffees are absolutely flavourful and although I went for a gentle roast I found I liked the darker roast because of the complexity of the flavour profile.
I am a die-hard fan of the Decaffinato Intenso from Nespresso and it is pretty much the only one I drink when I'm not reviewing things however it feels kind of limiting. My husband gets to enjoy a huge range of capsules and I am restricted to three – and use only one.