December 23, 2014
Christmas with Nespresso Limited Edition Flavours
I'm not really a huge fan of flavoured coffee but when I was sent some I thought I'd go for it. I mean, what did I have to lose? Well the folks at Nespresso thought that they'd party up your coffee a little bit for Christmas. And why not try something a little more festive in your coffee cup this Christmas morning? As part of the quest to continually surprise and delight with extraordinary coffee experiences, Nespresso tempted its Facebook fans across the globe with five new indulgent aromas and asked them to comment on their favourite. The winners of this competition are these three special Limited Edition Variations, which will be introduced especially for the festive season.
WOOHOO! Three new flavours! But I'm still skeptical – what are they like..?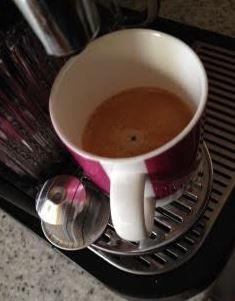 Hazelnut Dessert – Paired with the sweet caramel notes of Livanto Grand Cru, the hazelnut aromas will remind you of homemade shortbread cookies. I think I might have liked this one best. The flavour is delicious with hints of roasted hazelnuts on both the nose and palate. I don't recommend it with milk though 😉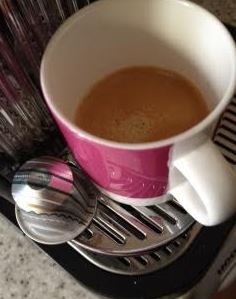 Chocolate Mint – An exquisite marriage of the fragrant roasted Livanto Grand Cru with the delectable flavours of dark chocolate and refreshing mint: a must for discerning palates. This was weird for me. I think it was better without milk just on its own but it was still a bit odd for me. The sugar I added really enhanced the mint but the chocolate was muted.
Apple Crumble – A balanced harmony between baked apple flavours and biscuit notes of a crumble highlights the roasted notes of Livanto Grand Cru to evoke a freshly baked apple crumble. This was my second favourite. The flavours seem to have been carefully created to hint at apple pie and nor overpower. The sugar really enhanced it but adding milk killed it,
Apple Crumble, Hazelnut Dessert and Chocolate Mint for £3.50 for a sleeve of 10 – go get 'em while their hot.